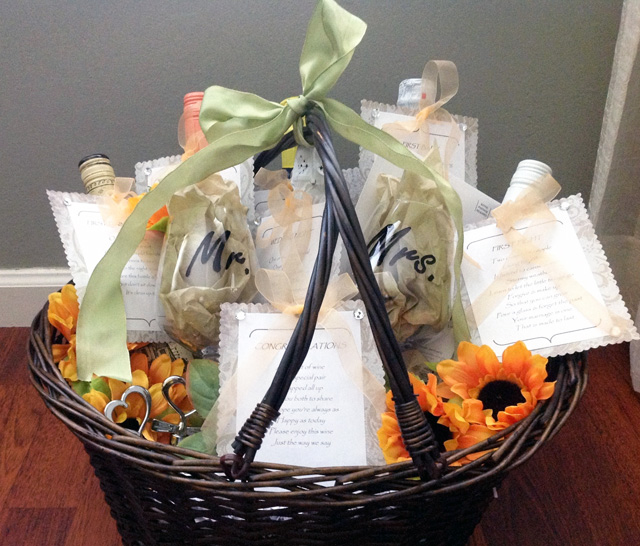 Tomato reader Nicole, from San Jose California shared with us her Bridal Shower Wine Basket photos.  She came across our post "For the Newlyweds Who Love Wine – Bridal Shower Gift" and used it as inspiration for her own beautiful gift basket (pictured above).
Nicole took it one step further adding wine glasses with "Mr." and "Mrs." painted on. I asked Nicole how she made the glasses…
I used a Sharpie paint pen (medium tip), typed out the letters on the computer in the  font and size that I wanted, and then I cut them out ("Mr."  "Mrs.") tapping them lightly to the inside of the wine glasses.

Then I used the sharpie paint pen to trace over the letters!

You could easily customize the glasses  (!!) – try  a mustache on one and pink lips on the other, or  "His" "Hers", "I do" and "Me too" – so many creative ideas to try!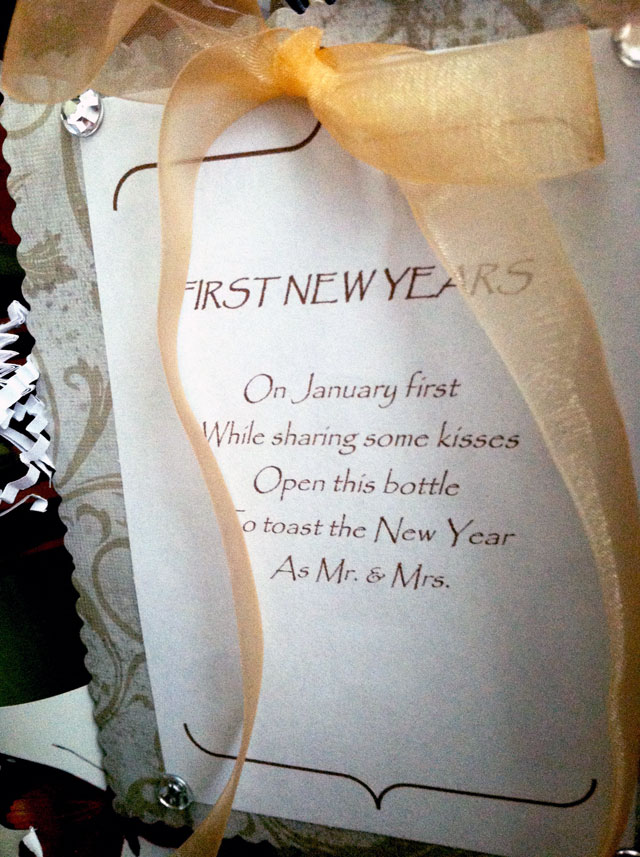 Thanks a bunch to Nicole for sharing her creative ideas and bridal shower wine basket photos with us!