Like many designers, I really love typography. And I especially love old typography and signage. These signs are from another time, a different Ridgewood.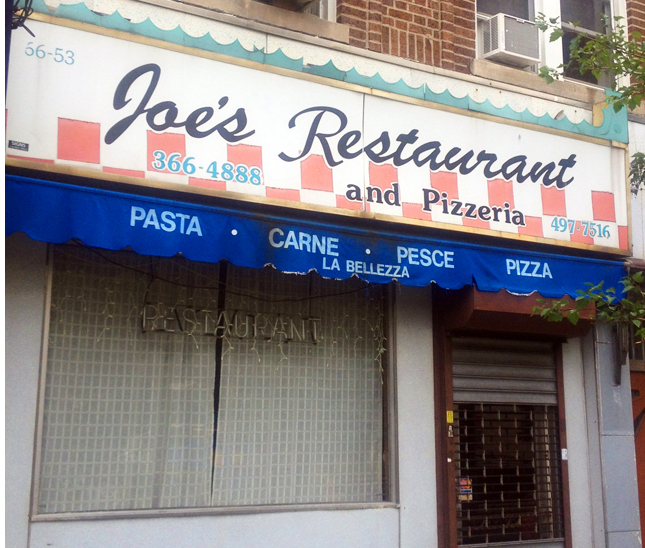 Joe's, 66-53 Forest Ave
My husband took me on our first date over 11 years ago at the original Joe's. The inside was decorated with fake flowers and garlic hanging from the ceiling. The table cheese sat in sawed-off plastic Coke bottles and notably, saint statues and gnomes were scattered about. It was a very special first date to say the least!
This store sells eyeglasses. It appears that it may have been used as a wormhole to an alien world at one time.
Caskey's – one of our local watering holes is being sold and will re-open in a month or so.  We're hoping (praying) that under the new ownership, this fantastic vintage "Tavern" sign remains.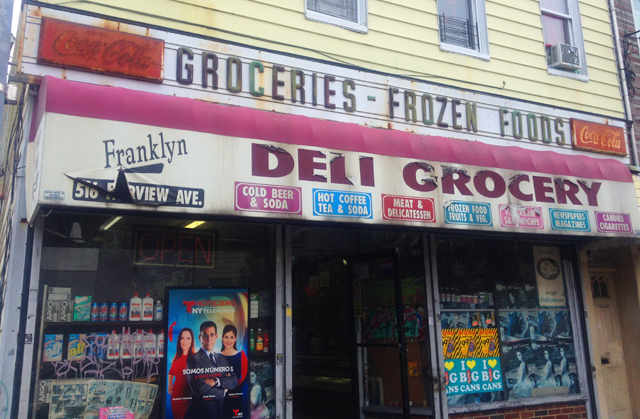 Corner of Bleecker Street and Fairview
They don't make em how they used to, the "new" sign looks so shabby.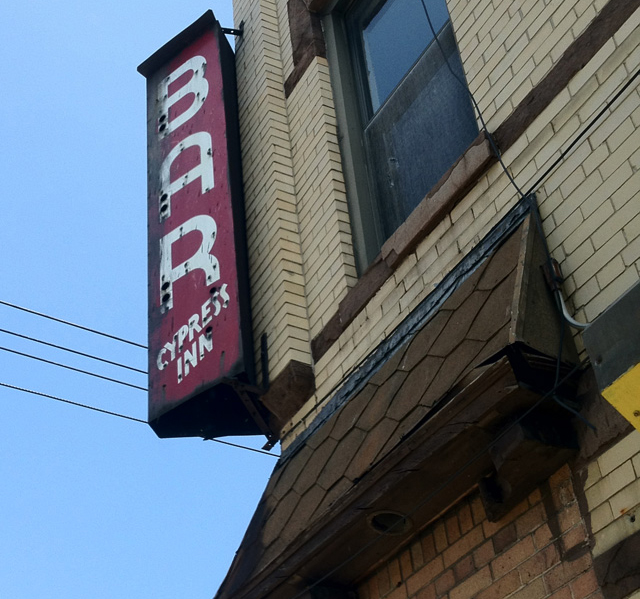 Cpress Ave at Stanhope St.
We are SO excited, the Cypress Inn will live again.  Is this the first wine bar in Ridgewood?  The Inn may become a second home, considering my wine habits.
And what post about signs would be complete without this: