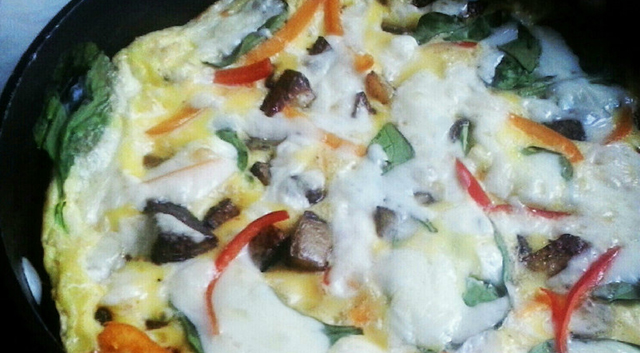 Word on the scene at the Ridgewood Market is – try the shrimp and grits from Clean Plate Co. When I participated a few markets ago, my vendor neighbors were all raving about it. I went to Clean Plate's table to give it a try and had the pleasure of meeting Chimere J. Ward, Clean Plate's visionar. After chatting for a bit and learning Chimere is a Ridgewood neighbor, I headed  back to my table and ate, immediately confirming  the awesomeness of the shrimp and grits. Chimere is a hell of a cook!
Read all about Chimere and Clean Plate Co. Here's our Q & A!
When and why did you start Clean Plate Co?
I began Clean Plate Co. in November 2008, the concept came from my new found domesticity & love for entertaining. Being a stay-at-home mom & one who loves great home cooked meals, I discovered a passion for cooking. Carrying our first child, health maintenance also became a priority so all these thing wrapped up with yearning to have friends & family taste dishes & converse over my creations was always a complete fantasy for me.
Who inspired your passion for cooking?
I come from a family of great cooks & lovers of food. My Aunt Betty has been cooking up smorgasbords for our family for so many generations & it seems like she'll never get tired! She enjoys the feeling of providing everyone from everywhere with all her love & efforts through her food. My mother-in-law also loves to entertain & is an excellent cook, it's one of the very first things I've admired about her. All the women in my family have inspired me to nurture through cuisine. Everyone has different styles, taste, & methods. The passion behind it means so much.
What's your favorite ethnic cuisine?
My favorite ethnic cuisine? Wow that's so hard! My mom is from the South, all of my family is of Caribbean descent, & I'm a big sucker for French, but I'm also a fan of Mexican, African, Peruvian, Thai, Vietnamese, Indian…if I had to choose it would have to be Caribbean. It encompasses so many countries & styles of cooking. It's the food I know i can't live without.
What's your go-to cooking music?
I'm a huge Daft Punk fan, love N.E.R.D, but when i want to mellow out, I go for Maxwell & Bebel Gilberto.
What's your favorite restaurant or take-out place in Ridgewood?
Oooh, Chimu Express, Bunker Vietnamese, & North East Kingdom.
What are Clean Plates specialties dishes?
We specialize in custom menus for our clients, but our specialty dishes are our locally famous Shrimp & Grits, but Artisan baked goods & desserts is where it all began.
Where can we get some Clean Plate grub?
Our catering & food events are pretty spectacular. We also offer cooking lessons, which are always fun! Recently, we've partnered up with La Maison d'Art, a unique French art gallery & lodge in NYC. We host "Brunch Sundays" there, our monthly series of live music, art exhibits, & our seasonal courses including cocktail of the day. Also, we are vendors at the ever growing Ridgewood Market, every month, right in our very own neighborhood. Our Shrimp & Grits have been well received there, we're very grateful!
Follow Clean Plate on Twitter and Facebook for upcoming events and food chat.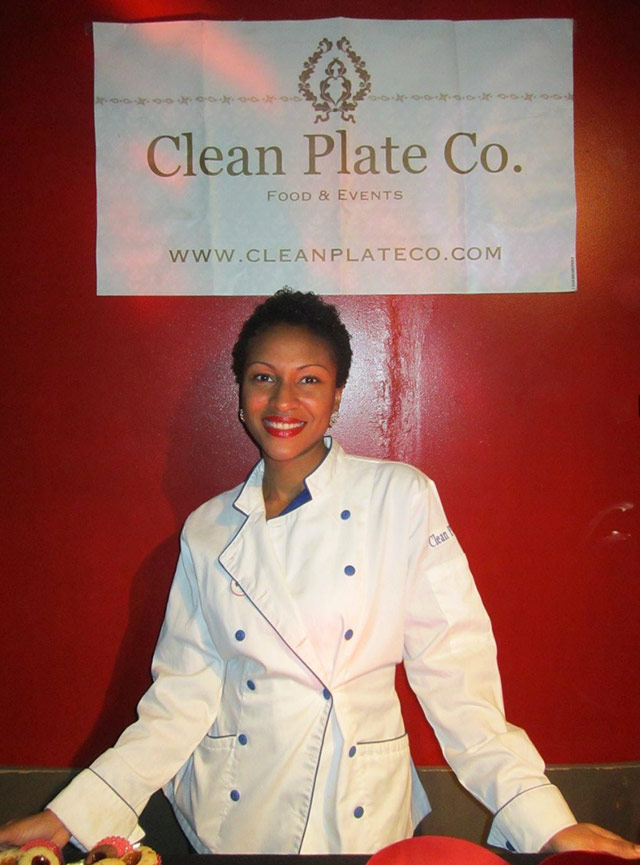 photo via 

localbozo.com