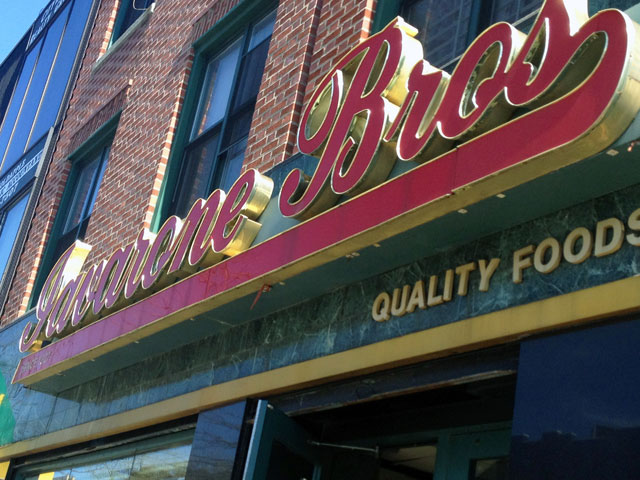 I grew up with Iavarone's as one of my family's go-to Italian markets. Located on Union Turnpike, Iavarone's is a 5 minute drive from our house in New Hyde Park. I remember my Mom saying, "That's were you get the good stuff". Iavarone's market sells imported olive oil and vinegars, picked goods,  fresh deli cut meats and specialty cheeses, prepared foods, stuffed peppers with prosciutto, antipasto salad – all the Italian culinary staples.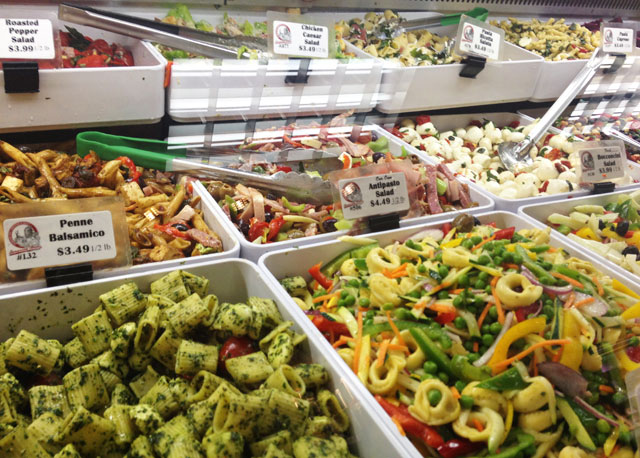 When I moved to Ridgewood, I came across the Iavarone Brothers on Grand Ave in Maspeth. Were these the same Iavarone brothers from New Hyde Park? They are, and the quality of food is fantastic, just like the NHP location. When I have a little extra cash, I go there and buy filet mignon, imported olive oil (for 35 bucks a pop) and locatelli cheese! Some women love shopping for Jimmy Choo shoes, clothes from Burberry or Louis Vuitton handbags. For me, shopping for the "good stuff" at Iavarone's is the greatest pleasure.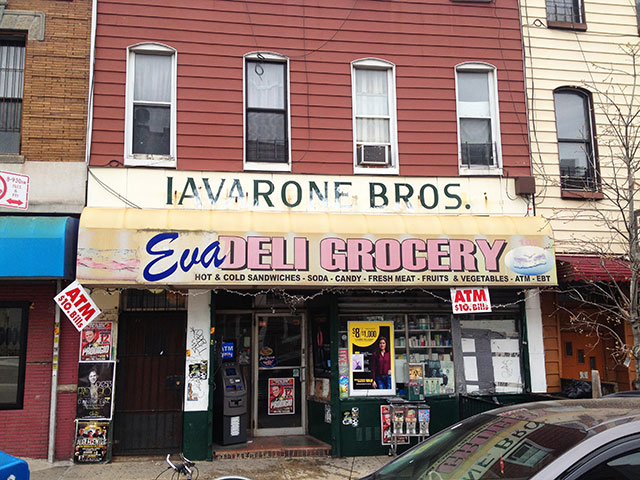 A week ago my husband calls me, "I'm in Bushwick and I just passed a sign that said Iavarone Brothers. I'm on Wilson Ave., that's your deli right?" He sent me a picture – the sign is old, faded and obviously from years passed. I was shocked at first, but then I thought about it, of course the origins of an excellent, traditional Italian market would be in Bushwick, Brooklyn — "the old neighborhood". My Grandmother Mary and Grandpa Ralph lived in Bushwick and so did many other Italian-Americans 50+ years ago. I imagine the restaurants, food joints, fish markets and deli's like Iavarone's in the 1920's, were old world and delicious. Staring at the picture of the sign on my iPhone, I wished I had just one day to explore the Bushwick "food scene" of the 1920's.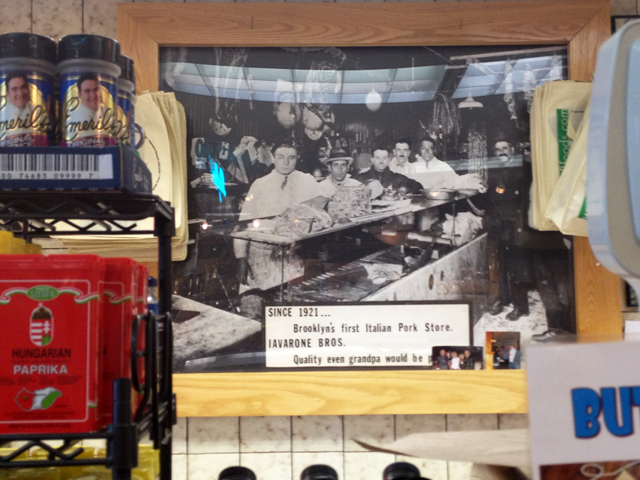 But until they invent the time machine, I'll just go to Maspeth. (6900 Grand Ave  New York, NY 11378).  The nearest subway is the M train then a ride on the  Q58 will get you there. You can bike too of course!  Trust me, the trip will be worth it!
In 1919, Pasquale Iavarone walked thru Ellis Island, and brought his passion for food and hard work ethic to Brooklyn by opening the first "Salciceria" introducing the finest in old world delicacies. His tempting sausages, coppa and prosciutto gained recognition throughout the city. Iavarone mastered his unique art of sausage making until he was nationally renowned. During the holidays, the demand was so great for Pasquale Iavarone's Italian Sausage that police barricades had to be set up outside the store to control the crowds. Read More.