I had bought some cherry tomatoes for a salad a few weeks ago and Billy really had no interest in having a salad. It made the plate look pretty bare.In the background, you can see the abandoned cherry tomatoes.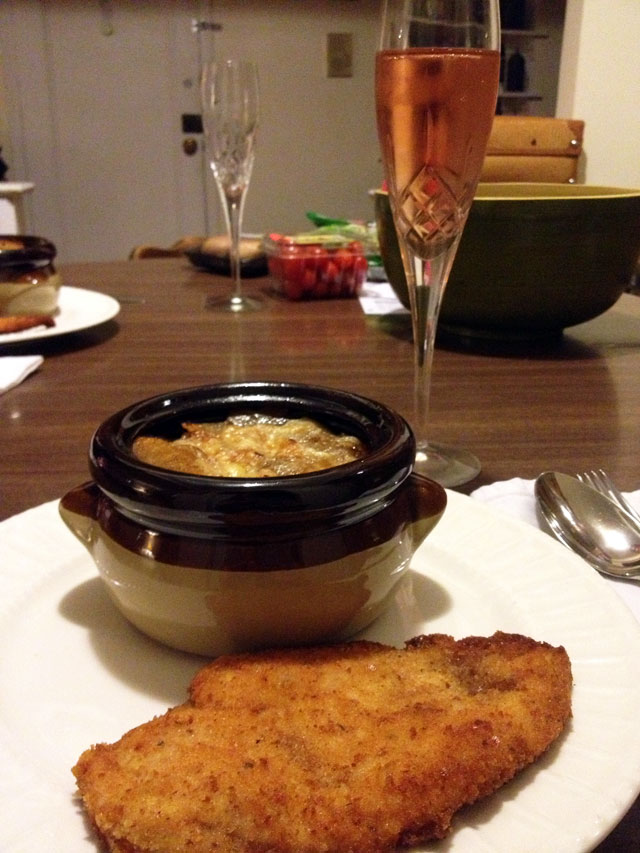 Days after I scrambled and thought "what can I do with these cherry tomatoes??" I got the idea to take the left-over french onion soup from the meal above and use it to marinate a steak (I added portobello mushrooms to it as well, also abandoned in the pic above). The marinade tasted great, but I overcooked the London Broil, I think it would've worked better to try and make the marinade as a pseudo Chicken Marsala (an experiment for next time!)
Roasted Tomatoes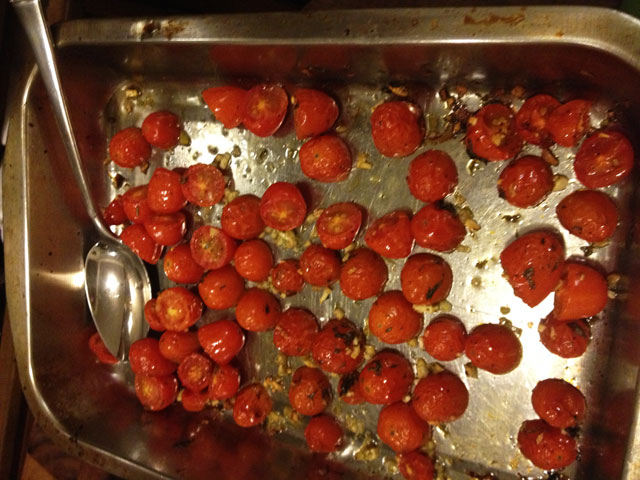 Ingredients
1 pint cherry tomatoes halved
2 cloves garlic chopped
5 large basil leaves chopped
salt and pepper to taste
olive oil
Directions
Preheat oven to 350 degrees. On a baking sheet, add the tomatoes, garlic and basil. Drizzle some olive oil to cover. Salt and pepper to taste. Bake for 35 minutes*
*I saw some recipes that said 400 degrees for 20 minutes, I used this degree and temp because I was cooking the broil simultaneously. I think either temp and time combo will work.
I have a sneaking suspicion that if you added some balsamic vinegar to this before you bake it, it would go well.
The dinner that the tomatoes went with, pictured below. They were the star of the show!