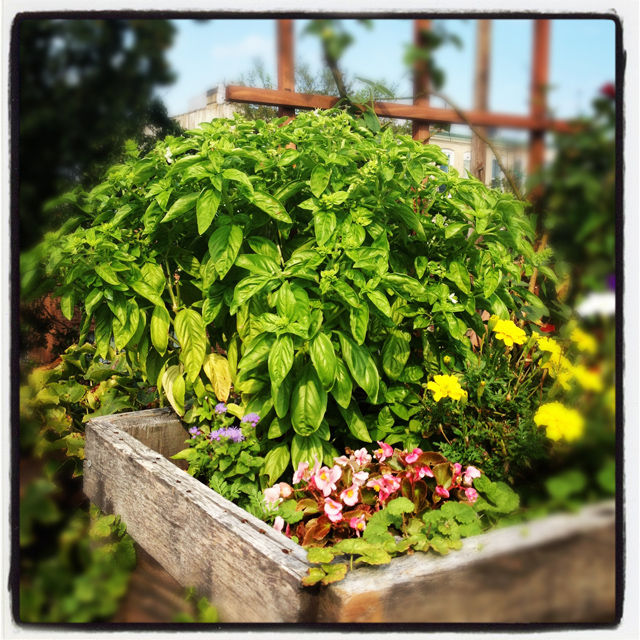 I have three basil plants in the garden, one of which is quite large. This means it's time to harvest and make a batch of pesto! I wanted to make it traditionally, using pine nuts. I picked them up at Valentino's on Fresh Pond Road. For imported Italian products, Valentino's is my go-to market. My sista-in-law Clare likes using walnuts – they're easier to find, cheaper and she prefers the taste. Use whichever you like.
Instead of a food processor, (which I don't have) I decided to use my favorite relic: the garlic chopper.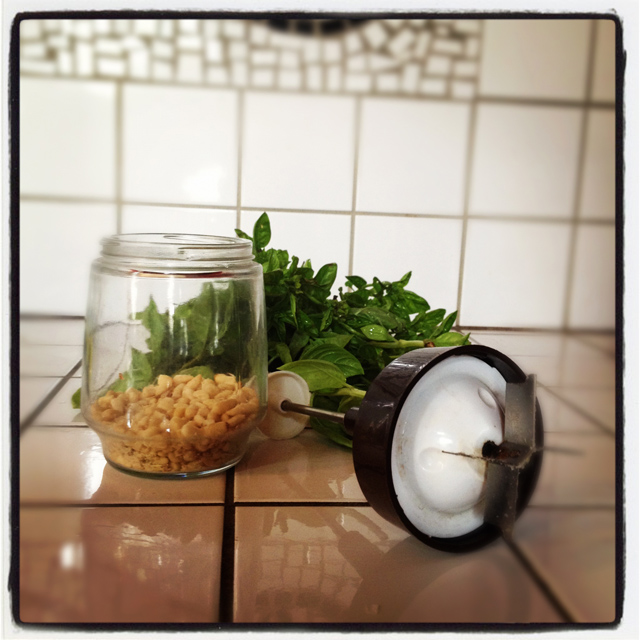 When I left the nest and moved to Ridgewood, my mother gave me this chopper. It's not as easy or fast as using an electric food processor, but every time I chop with it, I think of my mom and how she passed the chopper down to me, in an effort to "help me get on my feet" in my very own kitchen.  It's nice to slow things down a bit when cooking, it gives you time to think, remember and enjoy the moment.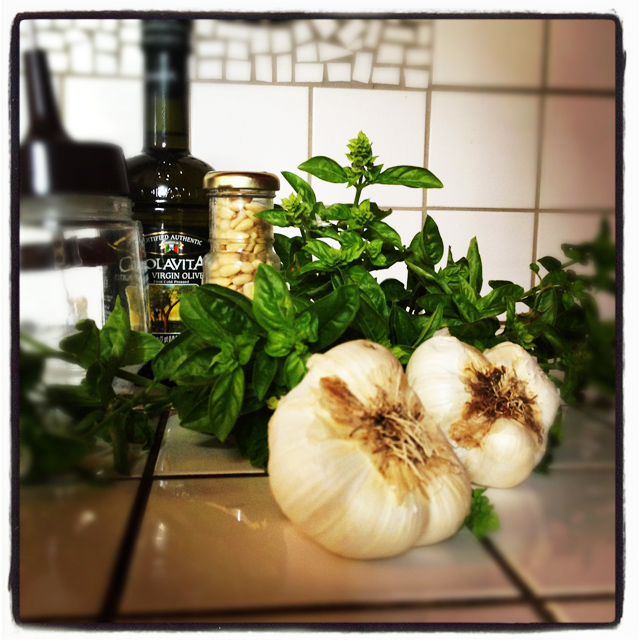 The manual chopper makes a chunkier pesto – which works nicely with meats. I sheered chicken on the stove top with oil and garlic, used my chunky pesto and boiled a pot of macaroni (drool)!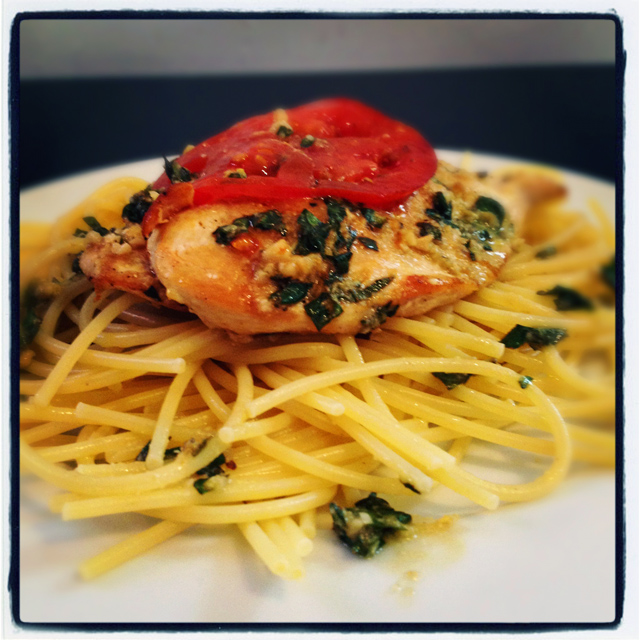 Makes 1 cup:
2 cups fresh basil leaves, packed
1/2 cup freshly grated pecorino romano (I prefer this over parmesan)
1/2 cup extra virgin olive oil (don't use cheap stuff)
1/3 cup pine nuts (or walnuts)
4 medium sized garlic cloves, minced
Salt and freshly ground black pepper to taste
Food Processor: Mix all ingredients in a food processor except the olive oil, salt and pepper. If the nuts are whole, pulse them first. Once smooth, slowly add the olive oil, then salt and pepper.
Manual Chopper: Chop the nuts. Mince the garlic and basil by hand with a knife. Combine all ingredients  in a bowl – mix well. Add salt and pepper to taste.
Seal tightly in a container. You can freeze pesto. If you do, put a layer of olive oil on top of the pesto mixture – this prevents browning.