Flo and myself had a wonderful time this past Saturday at The Onderdonk House Flea Market. We met a bunch of nice folks, sold some plants and people watched. Flo said she felt like it was 1965 again "the way these young people dress". We also shopped – I purchased a bling cross necklace and a handmade dress by @Fashion_isGreat, beautiful note cards, and Flo picked up cobalt blue candle holders!
The highlights for us, were of course food related. First off, Norma's Cafe was there (!!), selling many sweet treats…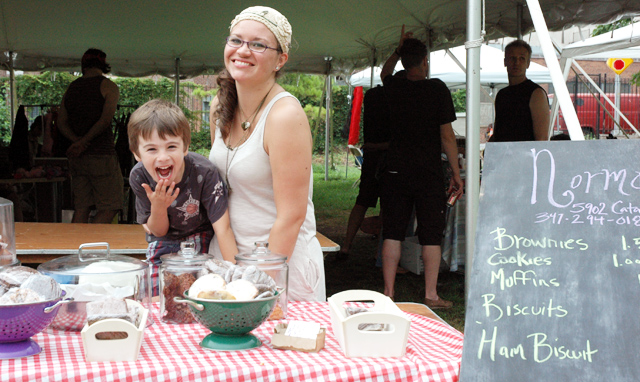 Vendors were snacking…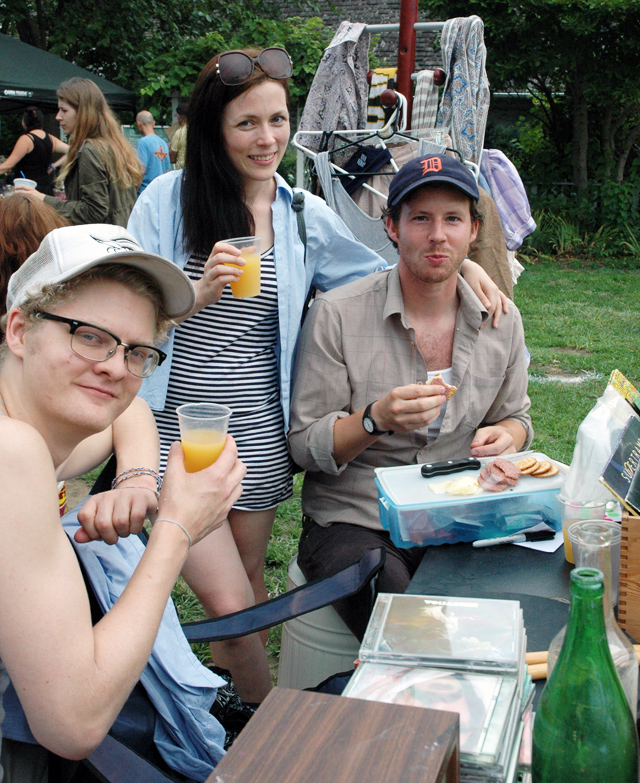 and offering free sunscreen to shoppers… in a mayo container?!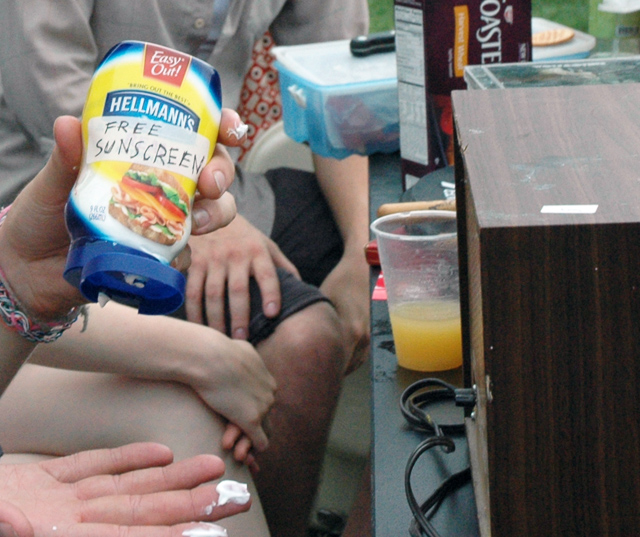 The Onderdonk House sold a variety of healthy lunch and snack options – avocado or pork tostadas, chips and pico de gallo and watermelon cups – great selection.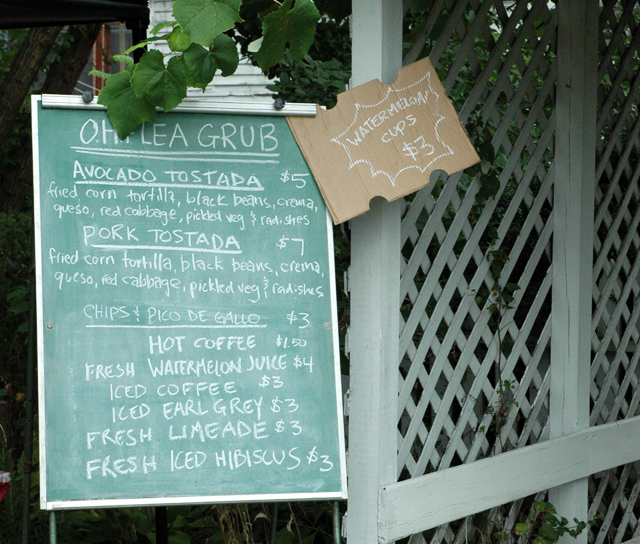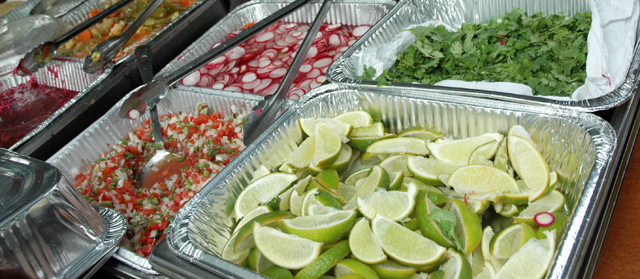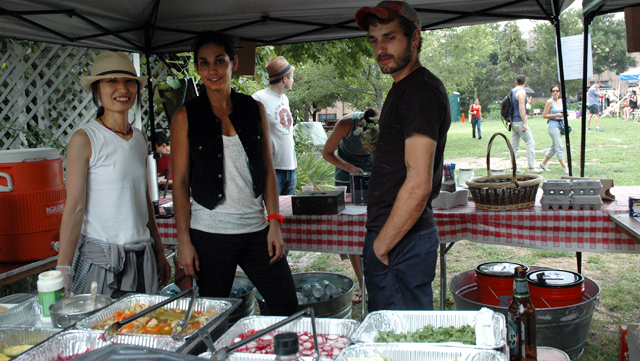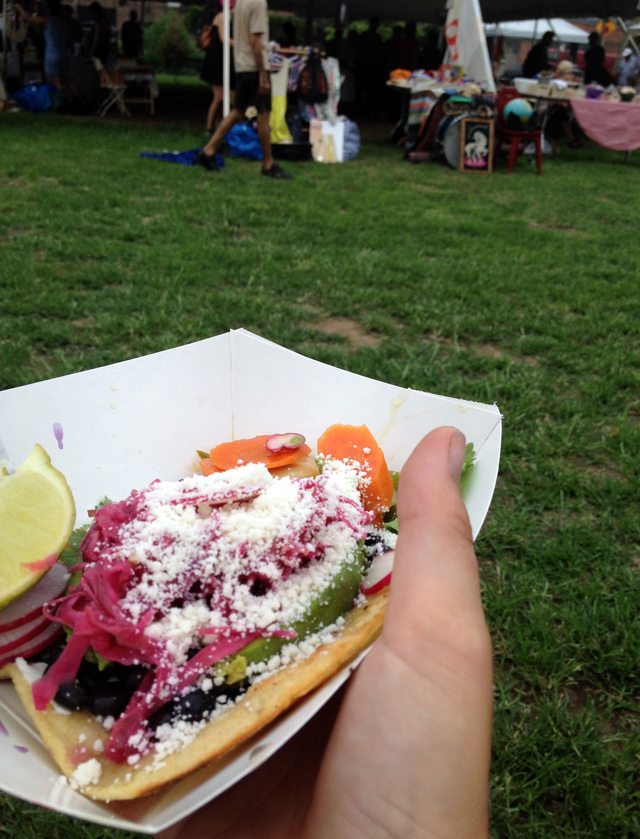 To top it off, many vendors were selling kitchen goods such as flatware, dishes and serving items.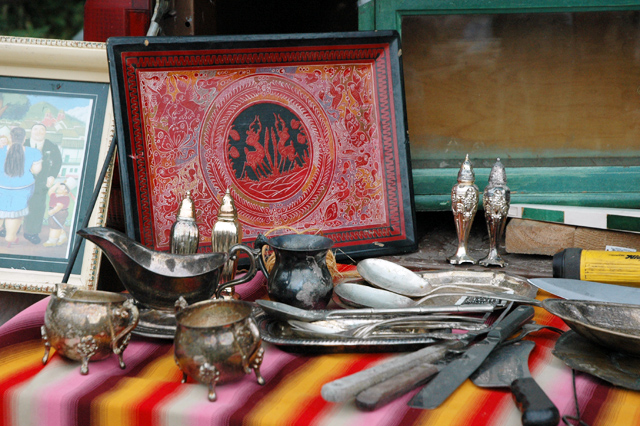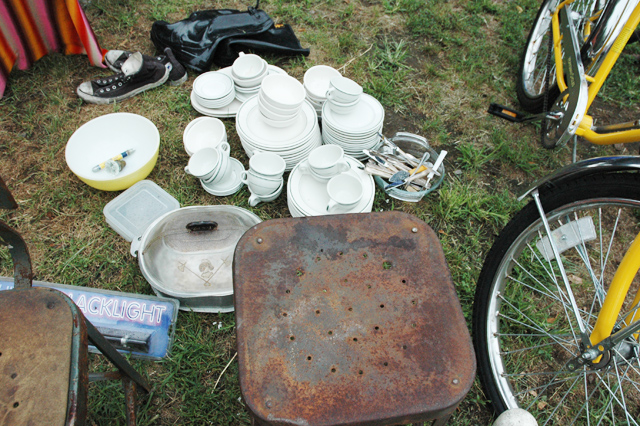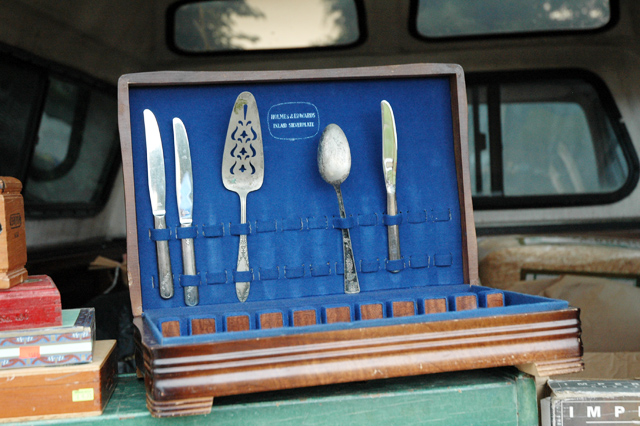 No doubt, a successful flea market. Proceeds from vendor rental spaces and sales from the Onderdonk House food stand went to The Greater Ridgewood Historical Society, an organization worth supporting.
The Greater Ridgewood Historical Society was established in 1975 by a group of local residents to prevent the demolition of the Vander Ende Onderdonk House. From 1975 until 1981, the GRHS raised funds to reconstruct the house which had been seriously damaged by fire, and in 1976, published a history of the greater Ridgewood area, entitled Our Community, It's History and People.

In 1977, the House and property were listed on the National Register of Historic Places, and in 1978, granted the same status on the New York State Register. The House was given New York City landmark status in June of 1996. With the help of Federal, State and local funds, the Onderdonk House was opened to the public in 1982. – via The-Vander-Ende-Onderdonk-House facebook page
More info on upcoming events and regular visiting hours at onderdonkhouse.org.