Last Thursday I was having an afternoon cocktail on the RD when I had a crafty DIY idea. I decided sponge painting paper wine bags would look totally chic. A new liquor store opened a few blocks from me and instead of the unsteady, non-reusable black plastic bags often given, Sanctuary of Spirits uses a strong narrow brown paper bag (I've been saving them). I thought if I jazz it up, when I visit friends for dinner parties and such, I can bring wine in the embellished wine carriers. Below is the process. It's so easy you can do it while drinking champagne – as I did of course.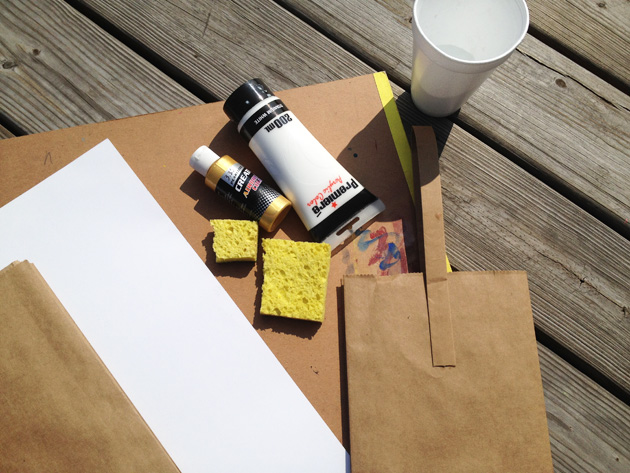 This is what you'll need. If you can't get a hold of a recycled wine bag, try  Michael's or A.C.Moore.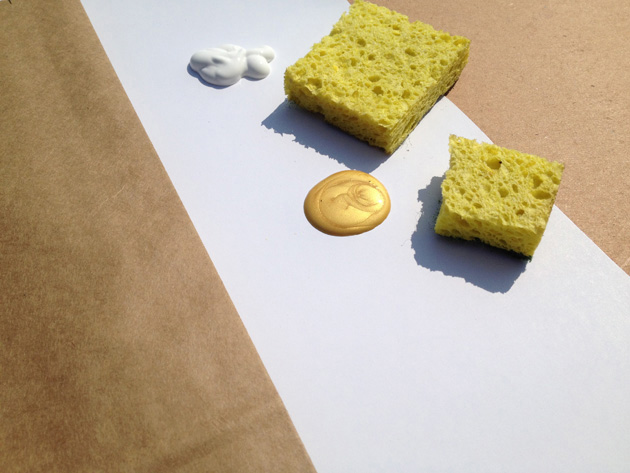 Choose paint that contrasts the brown bag. I tried 2 different size squares for variety. Triangles would look great too – I thought of that after the fact!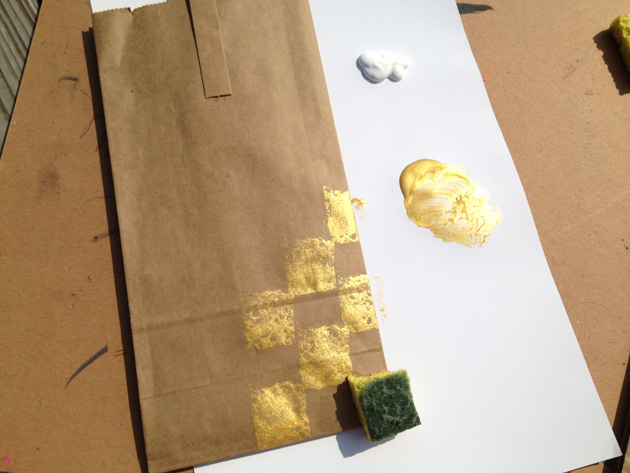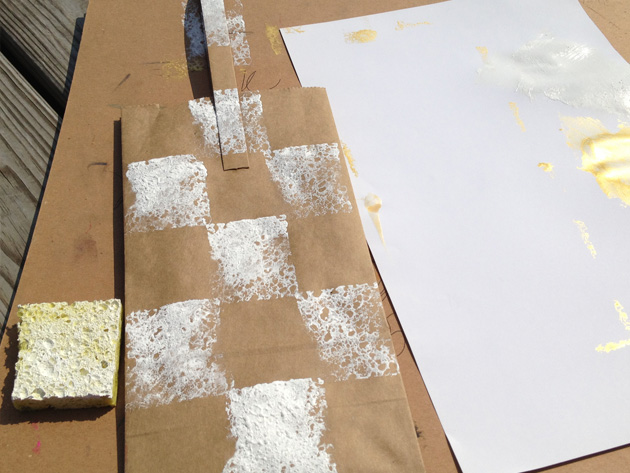 Start painting! The sponge should be slightly damp. It doesn't matter if it's a bit messy looking, it will add to the character!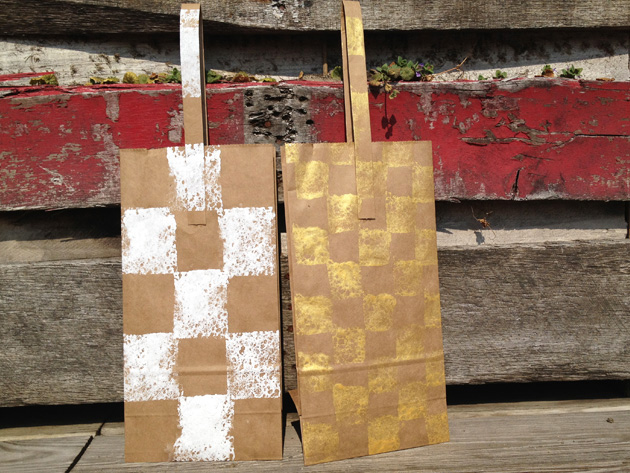 Done! I think they came out pretty chic! Hopefully the recipients will recycle them as well!