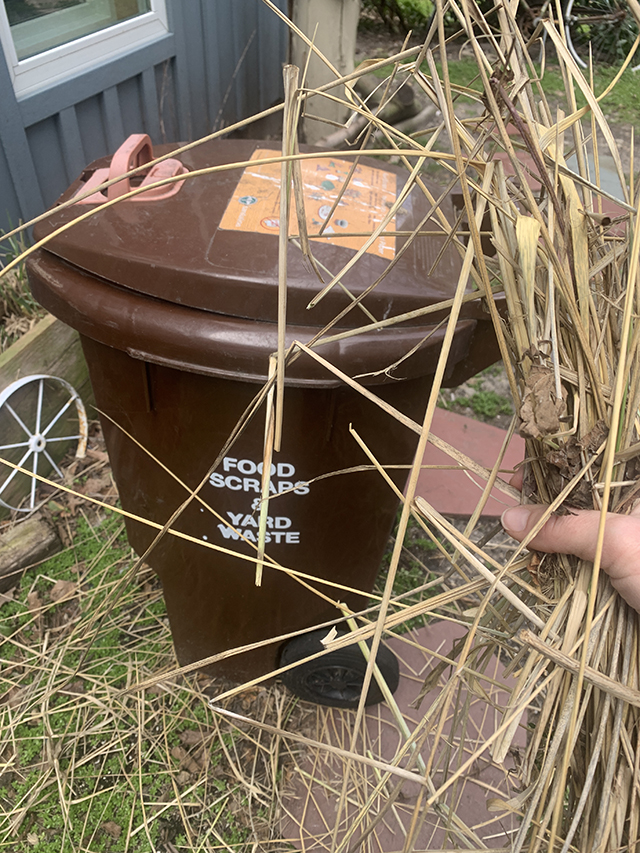 According to the NYC Department of Sanitation 31% of the waste collected in the city is organic.
Curbside composting which was on pause through the winter is back, effective immediately. Put your brown bins out curbside this week on the same day as recycling.  You may also use any can/bin labeled "Composting Bin."
Compost collection is available to all Rockaway residents – single family homes, small apartment buildings, and multi-unit residential buildings. No sign-up required.
As a refresher, below is a list of common (and not so common) materials that should be added to your compost bin.
From the kitchen: All fruit and vegetable scraps (remove stickers and rubber bands), meat, bones, rice, pasta, bread, cereal, grains, eggshells, coffee grinds, soiled paper products such as napkins, paper plates, teabags, coffee filters, cupcake holders, etc.  
From the garden: leaves, grass clippings, garden trimmings, bark, plants, flowers, soil, house plants, and branches.
Weird stuff: Hair from your brush, cat or dog hair and food, used tissues (bodily fluids such as saliva, tears and mucus are compostable), failed jello sculptures.
And remember, these items should not be composted: diapers, personal hygiene products, animal waste, cat litter, food wrappers, non-paper packaging, and foam.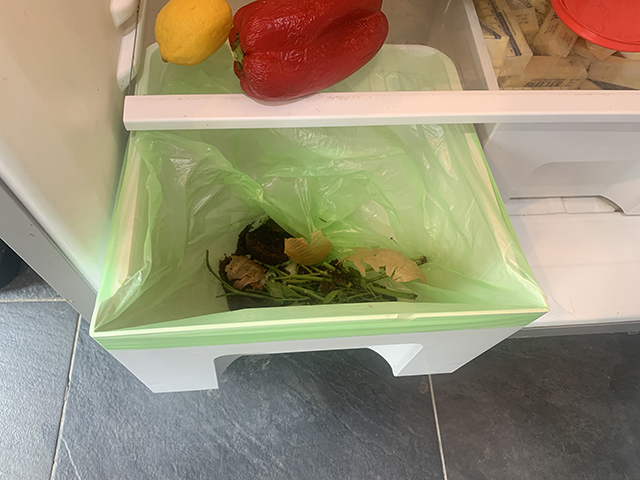 Pro-tip: Keep a compost bag or brown bag in your freezer. Once full with your kitchen scraps, bring it outside into your brown bin. Currently I have a butter village in my freezer (I'll explain in a later column), so I came up with an alternative storage method just as simple. Clear out one crisper draw in your refrigerator. Line it with a compostable bag. The closed drawer keeps the food scraps contained until you're ready to bring the  bag outside. With these compost storage methods, there's no worry of ants under the sink or other pests in the kitchen. There's no excuse people!
The goal of the NYC Organics Program is to reduce waste in our landfills while creating clean energy and compost for our gardens and city parks. Think of all those delicious tomatoes! The success of the organics program is dependent on us. Pledge to protect our planet by taking part and reducing your personal footprint. 
Source: www.grownyc.org, www.nyc.gov