by Paula D.
on
June 21, 2022 1:23 pm
in
Recipes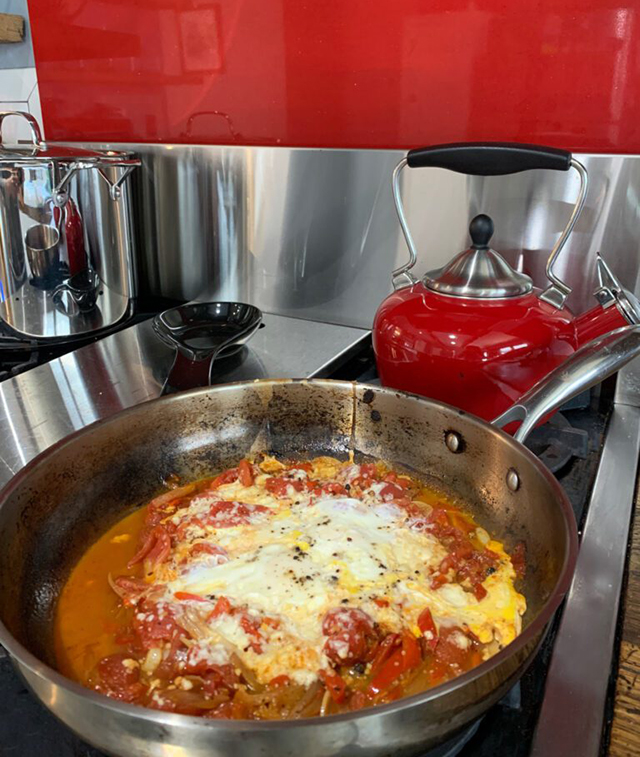 My dishwasher broke. Not the function itself but the whole darn thing got dislodged from the counter. Every time I'd open it, the racks would fly out sliding forward…sometimes the dishes too. After almost three months of getting aggravated and procrastinating, I finally called to get it fixed.
I found Gene's Repair Service (917.913.5990) in the business directory of The Wave. I liked the vintage style ad but what grabbed my attention was that this is a women-owned and operated business. Patty McCabe picked up right away. I explained the issue and she said, "You know, you can fix this yourself. You don't need me. I can walk you through it." I was taken aback! I never called a repair service where they told me essentially… "Don't spend your money." I liked Patty's candidness. I explained to her that I didn't have the time to futz with it and while maybe I could fix the dishwasher, I'd rather have a professional handle it.
Patty came a few days later and got to work. She has a great laugh! The job was done in no time. We started talking about my cabinets, which also need repair. She screwed on the draw face as a quick fix and gave me some helpful leads. "Who is Gene?" I asked. Patty explained Gene  (Eugene J. Burke) is her late husband who started the business 43 years ago. He taught her the trade.
If you need appliance repair around the house, Patty is your gal.  Five stars – I highly recommend her business!
Speaking of dirty dishes, if you hate them, I have a delicious one-pan dinner recipe for you to try. Keep things in the kitchen clean and easy. As an (almost) vegetarian, I need alternative protein options and I love eggs. Why not eggs for dinner? Shakshuka originated in North Africa in the mid-16th century after tomatoes were introduced during the Columbian exchange. This rich and healthy meal has been adopted by many cultures with their own variations. The red sauce is easy to make on the stovetop, then just crack in the eggs and add spices and cheese. Serve with a warm pita.
Shakshuka With Feta
(serves 4-6 people)
Ingredients:
3 tablespoons extra-virgin olive oil
1 large onion, halved and thinly sliced
1 large red bell pepper, thinly sliced
5 garlic cloves, chopped
1 tablespoon sugar
1 teaspoon each of ground cumin, sweet paprika and ground cayenne
1 can whole plum tomatoes with the juice, coarsely chopped
About 1 1/4 cups fresh feta crumbled
6 large eggs
Kosher salt and fresh ground pepper to taste
Chopped cilantro, for serving and hot sauce (optional)
Directions: Heat oil in a large skillet over medium-low. Add onion and bell pepper. Cook until soft, about 15 minutes. Add garlic and cook until tender, stir in cumin, paprika and cayenne, sugar and cook for 1 minute. Pour in tomatoes and season with salt and pepper; simmer until tomatoes have thickened, about 10 minutes. Taste and add more salt and pepper if needed. Stir in crumbled feta.
Gently crack eggs into skillet over tomatoes. Cover and cook for 7 to 10 minutes. Garnish with cilantro and serve with hot sauce.
Recipe from cooking.nytimes.com
Follow Paula for the day-to-day in the kitchen on IG @theglorifiedtomato.