by Paula D.
on
May 25, 2021 1:51 pm
in
bike
Last year I was riding my beach cruiser all the time. It was an outlet for me during the pandemic. The bike enabled me to get outside and explore the peninsula – more than ever before. I love riding around, touring streets in Far Rockaway. The architecture is so diverse in the 40's. The parks in Bayswater are treasures. There's so much shopping and pizzazz around Mott Ave. Then I'd reverse and bike to the end of the boardwalk on 126th, hit the street lane and go to the tip of Breezy Point. The beaches are expansive on the west end. The lighthouse is a must see pit stop. I had no idea Fort Tilden had so many trails. I rode on the rocky pebbles through the narrow paths and enjoyed looking at the native coastal trees and plants. I'd test myself to see how many I could identify. I saw the horses!
I found something new I really enjoy and that's not common later in life. But I was landlocked with my cruiser. I needed  to "graduate" to a road bike. Over the bridges was my next adventure goal. I was asking my friends who ride and my husband who knows a little bit about bikes. He used to fix them at a bike shop in Downtown Brooklyn back in the day. The consensus: a road bike, not a hybrid. Thinner wheels for speed!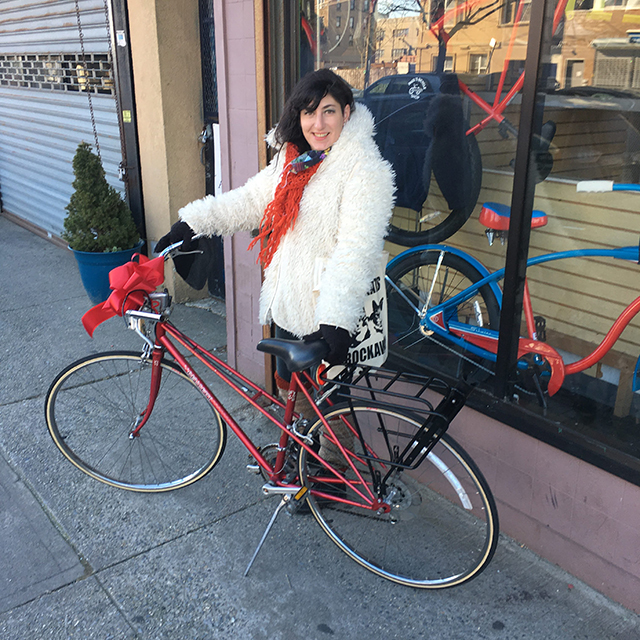 My husband surprised me in January for the big 40 with a gorgeous vintage Peugeot. Admittedly as a novice, I had know idea how "cool" this French 10 speed is  – crème de la crème. And… the bike is tomato red. Matt had been combing craigslist for months prior to my birthday to find the perfect bike …  and it had to be red.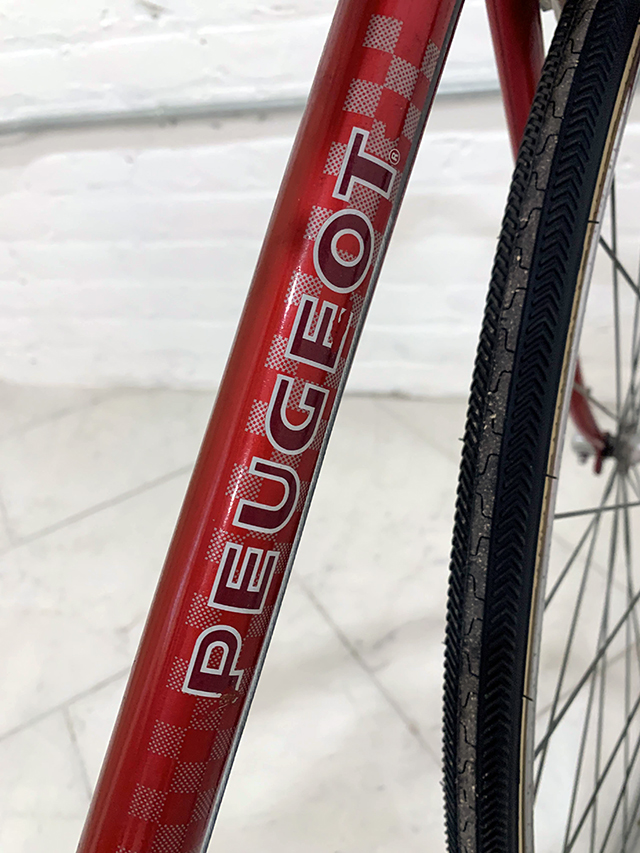 Even in January, I started riding the Peugeot any time that the weather permitted. I didn't mind the cold, as long as the wind was calm enough. I quickly realized that I'm 40 years old and I don't know how to ride a bike. I needed to figure out the gears and learn how to ease into the transitions. After my chain fell off for the third time, I decided I should watch some Youtube tutorials, "How to ride a gear bike,"  "How to put your bike chain back on." It helped!
Facebook also recognized I was struggling as a newbie cyclist. "Intimidated by long rides? We can help!" FB suggested I take "Intro To Road Cycling,"  A 7 week course with outcycling.org. Seems fun, I may do it!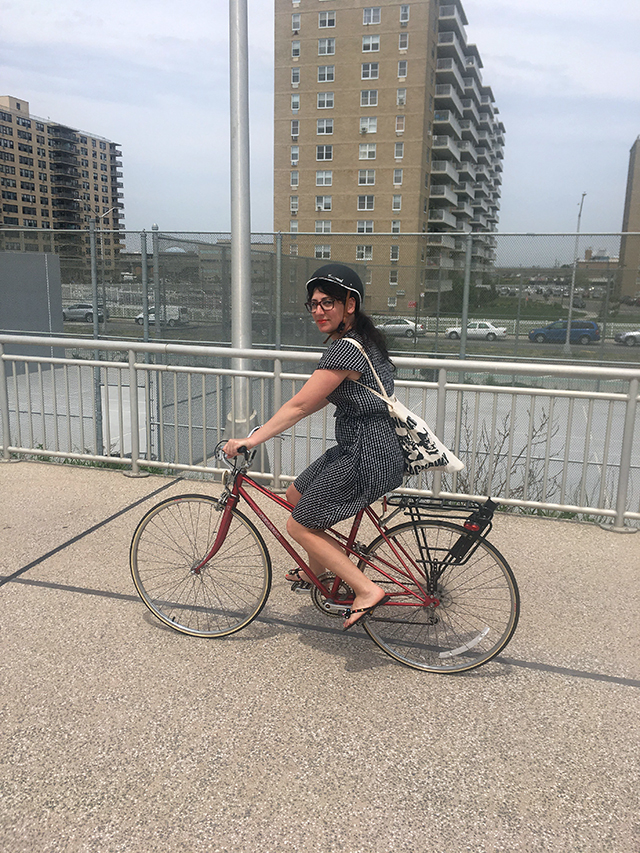 I was ready to take my inaugural ride over the Marine Parkway Bridge when my husband said, "You're not going over the bridge without a helmet."  Ugh, he was right- safety first! So I started researching helmets online. They all looked ugly, except for this one brand – Thousand (www.explorethousand.com). Yup, leave it to me to find the most expensive bike helmet on the whole internet. Not only did I need to protect my head from injury, I need to look smokin' hot on my bike this summer. So I "invested" in this cute hipster helmet and … I also got it monogrammed with a golden "P". Don't judge.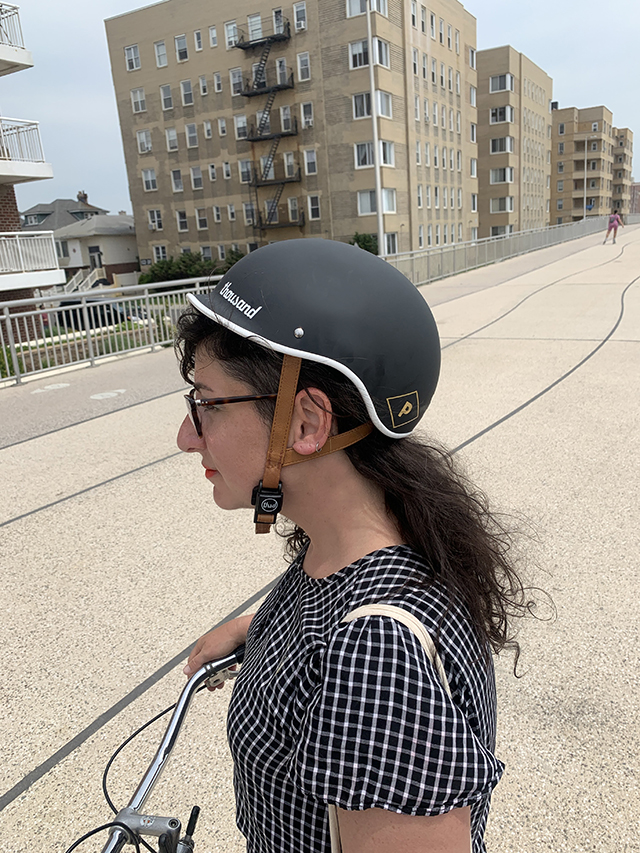 The helmet just arrived, so no more excuses (except for the wind). I'm headed over the bridge this weekend! My first destination is the biking trails around Floyd Bennett Field. My goal for mid summer is to make it to Shirley Chisholm Park, which for those of you who don't know, was designed specifically for bike riding! Wish me luck!