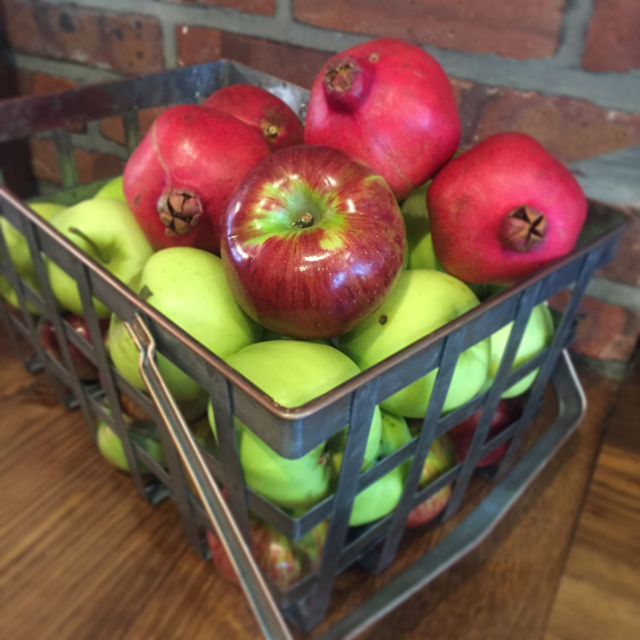 I went to school on Long Island and it was mostly Italian and Irish Catholic kids. There were a few Jewish and Indian children but to be frank, I wasn't very aware of our differences, in particular with respect to religious beliefs. Of course, we read the Old Testament in CCD, but it didn't click. I was very aware, though, that we got a bunch of days off from school because of Jewish holidays, Rosh Hashanah being one of them. And they say the school districts on Long Island are excellent?
This week I watched several videos of Greta Thunberg and read about the Climate Summit. It's so inspiring to see the youth protesting; doing something meaningful; instead of being carted off to football and soccer practice. My high school experience was insular, just the opposite of Greta's global exposure. The children are so bright today!
In college, meeting young people from many different backgrounds along with taking history and culture courses, I learned of other religions and the beauty of our diversities.
I few years back I had the opportunity to co-host Rosh Hashanah dinner with my friend Rachel Krieger and her family. I wrote about it in my column at the time. I  felt the weight of this responsibility, to host the first High Holy Day. Rosh Hashanah is the Jewish New Year. It's a time of reflection and repentance and the promise of new beginnings and renewal. I researched as much as I could about the traditions and prayers for the holiday and of course, the food customs. Like Italians, food plays a central role in many Jewish celebrations and observances.
With that, I would like to share a bit about the symbolism of some foods that are part of the ancient Rosh Hashanah tradition. The belief being, eating these foods with help ensure a good and sweet new year.**
Pomegranates are one of the Seven Species (special products of the of Israel) listed in the Hebrew bible. It's considered the "new fruit" for the Shehechiyanu blessing (celebrating new and unusual experiences). Full of seeds, Jews hope to be filled similarly with many merits in the new year. Pomegranates are traditionally served on the second night of Rosh Hashanah.
Honey – for a sweet good new year. Apples are an accompaniment for dipping. Also, honey is used in other dishes such as glazed carrots, apple galette and other sweet treats like traditional honey cake.
Apples are described in Hebrew text, referring to the Garden of Eden as having the sweet scent of an orchard.
Beets. The Hebrew word for beets is "selek",  similar to the word for "remove." They're eaten in the hopes that enemies will depart.
Fish. Rosh Hashanah translates to "head of the year,". A head of a  sheep, rooster or more often a fish head is presented at dinner. It's usually served today as a whole grilled fish. Always swimming, fish also represent hard work.
Challah is probably the most iconic. It's braided egg bread. The round shape symbolizes continuity and the circle of the new year.
To my Jewish friends and neighbors, Shanah Tovah!
** sourced from Tasteofhome.com