As a follow up to my column in this weeks Wave, I've posted three delicious Rosh Hashanah recipes. If you try them, I would love to hear about it and see pictures!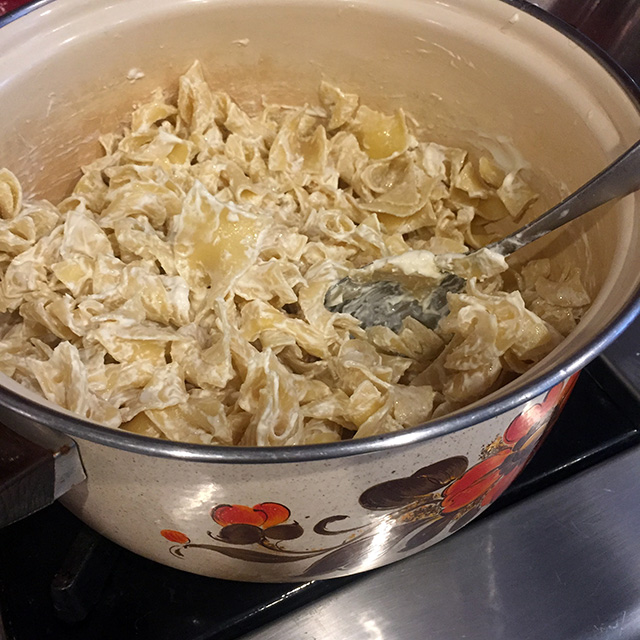 Gloria's Noodle Pudding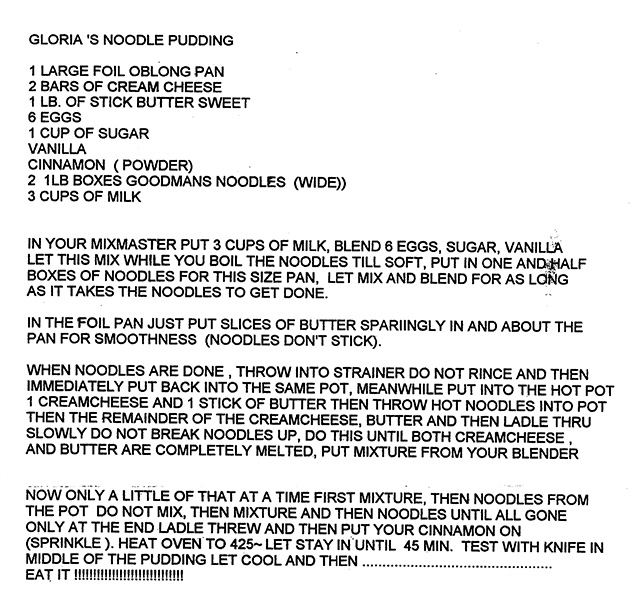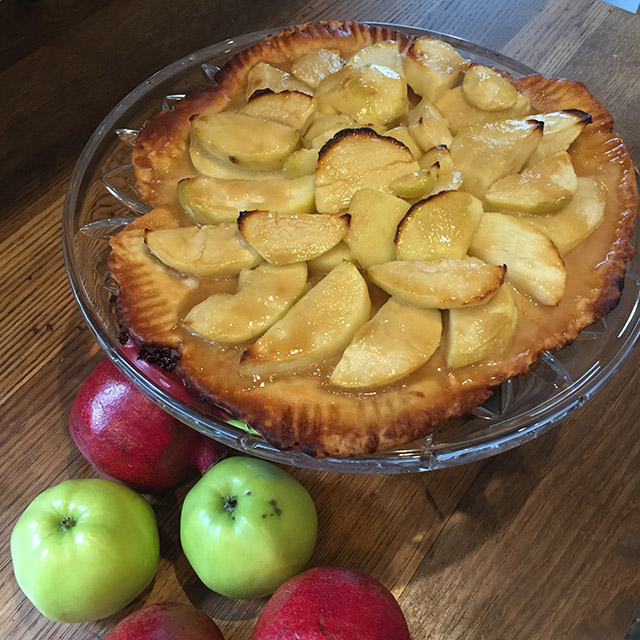 Honey Caramel Apple Galette
Found on: girlinthelittleredkitchen.com
Ingredients
For the pastry dough – adapted from Alice Waters:
1 cup all-purpose flour
1/2 teaspoon granulated sugar
1/8 teaspoon salt
6 tablespoons, cold unsalted butter, cut into 1/2 inch pieces
3 1/2 tablespoons cold water
For the galette:
2 pounds tart apples, peeled, cored and sliced into 1/4 inch pieces
juice from 1/2 lemon
2 tablespoons granulated sugar
1/8 teaspoon salt
For the honey caramel:
1/2 cup granulated sugar
1/2 cup honey (any variety)
4 tablespoon butter
1 cup heavy cream
1 teaspoon vanilla extract
1/2 teaspoon kosher salt
Instructions
For the pastry dough:
In a medium mixing bowl, mix together the flour, sugar and salt. Using a pastry blender, two knives or your hands add the butter – 2 tablespoons at a time and blend until the mixture looks like pebbles.
Dribble in the water until the dough just comes together, make sure there are no dry patches and it easily forms into a ball. You may not need all the water.
Place on a lightly floured piece of plastic wrap, pat into a disk and refrigerate for at least 30 minutes. Dough can be made ahead.
Forming the galette:
Pre-heat your oven to 400 degrees F.
Line an un-rimmed baking sheet with a silpat or parchment paper.
In a medium bowl, mix together the sliced apples, lemon juice, sugar and salt. Set aside.
On a lightly floured surface, roll the dough out to about 10-12 inches in diameter or 1/4 inch thick. Carefully fold up the dough and transfer to the lined baking sheet.
Arrange the apple slices as you see fit, leaving a 1 1/2 to 2 inch border.
Bake for 35 minutes or until the crust is lightly browned.
For the honey caramel:
While the galette is baking, place the honey and sugar in a medium-sized heavy bottomed sauce pan over medium heat.
Cook until the honey and sugar has dissolved and start to caramelize, this will happen very quickly so make sure not to turn away. You want the caramel to be a dark golden brown – temperature wise it will be at about 250 degrees.
Swirl in the butter one tablespoon at a time and then with the pot away from the heat carefully pour in the heavy cream. If the caramel seizes place back over the heat to cook until liquid again.
Stir in the vanilla and salt and set aside to cool.
The caramel will thicken as it cools.
Finishing the galette:
After the initial baking time, remove the galette from the oven and brush the honey caramel all over the top and around the crust.
Return to the oven and bake for another 10 minutes, until set and glazed.
Let cool slightly before serving. Serve with additional caramel sauce.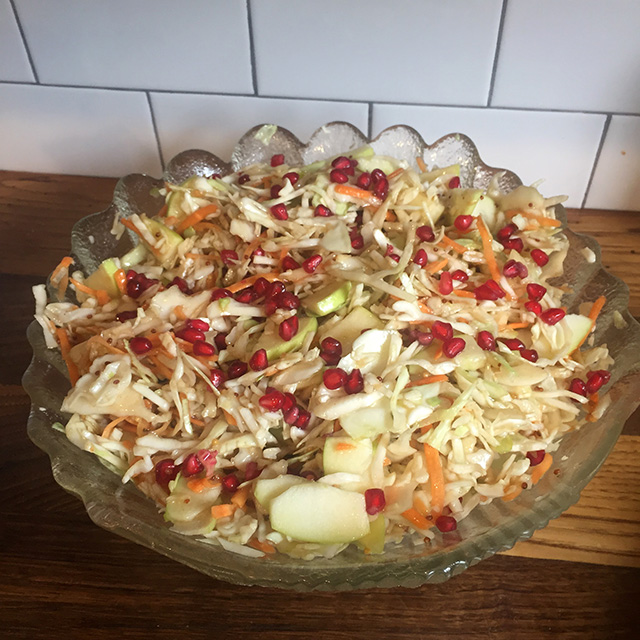 Pomegranate Coleslaw
Found on: busyinbrooklyn.com
Ingredients
1 14oz. bag coleslaw
1 Granny Smith apple, julienned
2 scallions, sliced
1/3 cup pomegranate seeds (how to deseed a pomegranate)
1/4 cup grapeseed oil
2 tbsp apple cider vinegar
1 tbsp honey
2 tsp whole grain mustard (with mustard seeds)
salt, to taste
freshly ground black pepper, to taste
Method:
Combine coleslaw, apple matchsticks, pomegranate seeds and scallions. In a separate bowl, whisk together the oil, vinegar, honey and mustard. Pour the dressing over the salad and mix gently to combine. Season with salt and pepper.
NOTE: If you have a custom not to use vinegar on Rosh Hashanah, you may substitute with lemon juice.