After finishing both apartments this spring we took a breather… it's been and awesome summer and a much needed break from the reno. Matt had some time to work on small fun woodworking projects – sliding barn doors for Clare, a step stool for baby Mia, my  entry closet doors, end-tables for Keith – ok, not so small right?!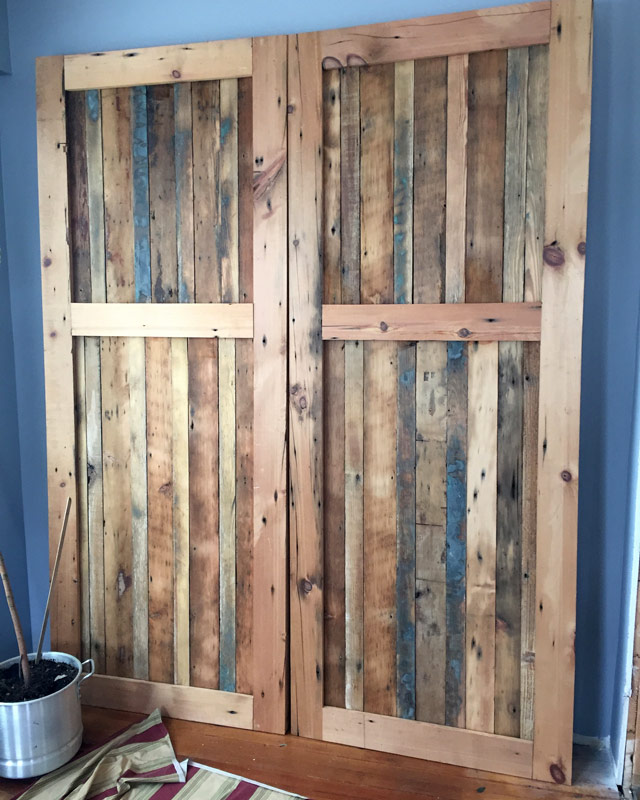 Clare's barn doors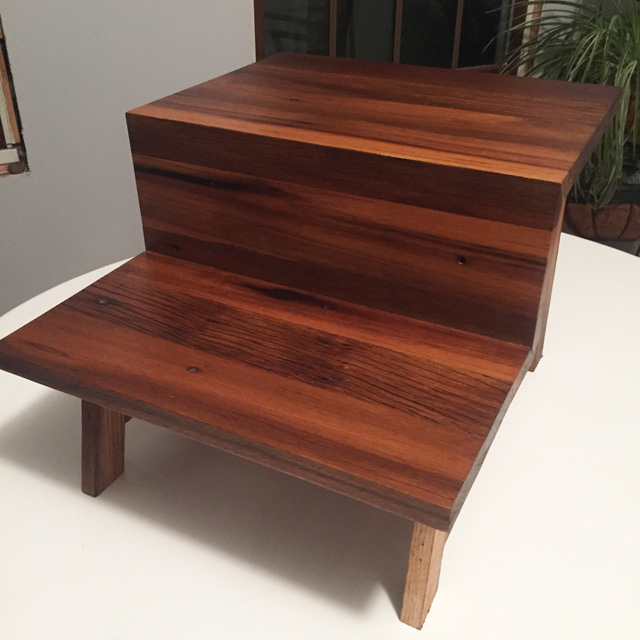 Mia's step stool.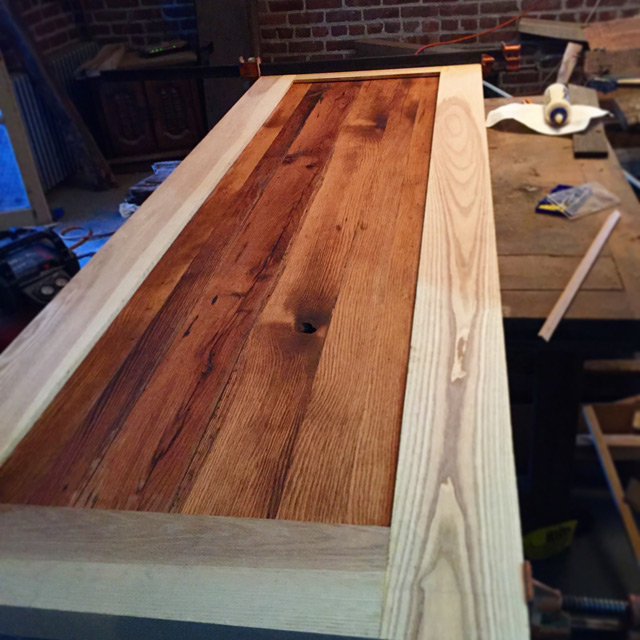 My entry closet door.
Below is the living room to give you an idea of our semi-finished state.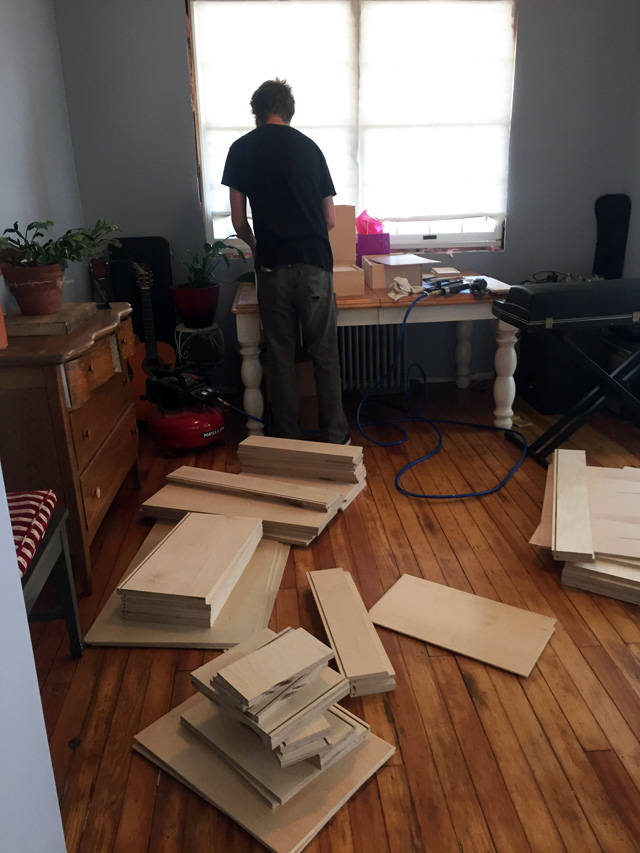 The bedroom is looking good, I bought a bedspread!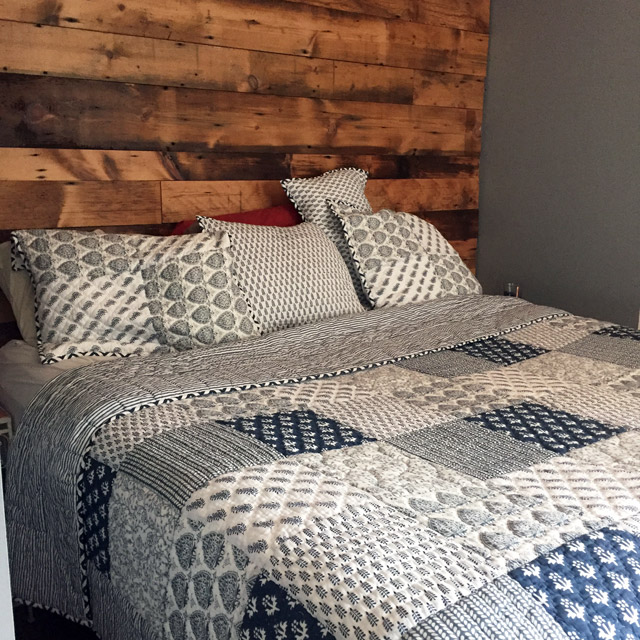 Things are going to pick up again! I wanted to update everyone and let you guys know to expect more renovation posts!  We'll be working the last week in September through the first week in October – finishing up our apartment! What's left? All the trim, ceiling beams, stained glass in the living room, french pocket doors in the sunroom, various closet shelving, saddles for the floor, medicine cabinet and the kitchen. I think that's everything, gesh!
I'm so excited, I've even been looking at couches and curtains preparing for the design phase.