by Paula D.
on
August 26, 2016 2:03 pm
in
Food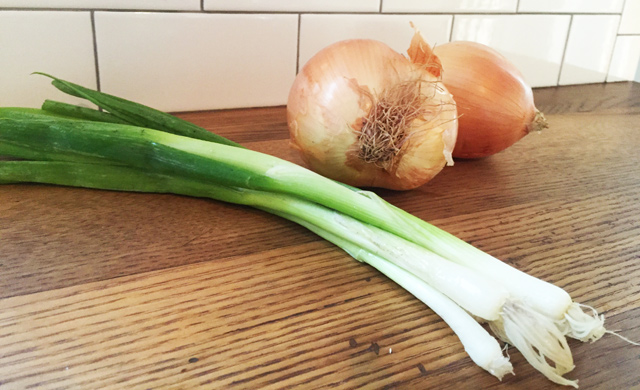 I found this recipe for onion dip on marthastewart.com. I've made it twice so far – for Jumbo's JUMBAQ and my niece Annie's Christening party. It was a crowd pleaser at both events. You can make this dipping sauce in advance, which is always a bonus when you're having company.
You would think using one pound of onions is overkill but it's not. The flavor is sweet because of the caramelization of the onions. I added a healthy amount of fresh oregano. The oregano's peppery kick works nicely with the sweetness of the onion mixture.  I used the leaves and buds of the oregano, why not?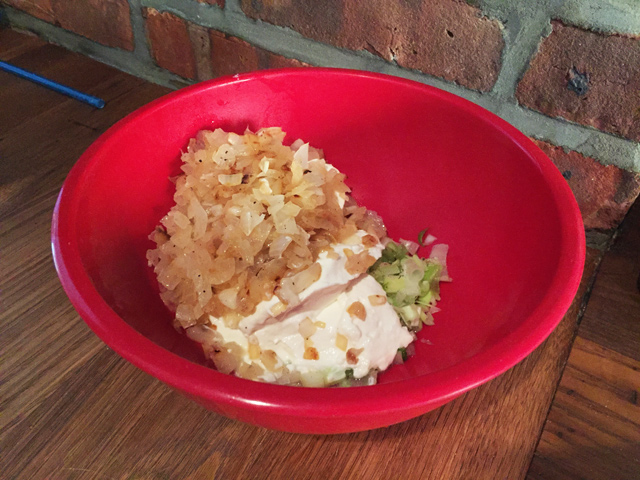 Martha suggests serving the dip with chips, I served it over ciabatta on a platter garnised with a sprinkle of fresh chives. Take that Martha!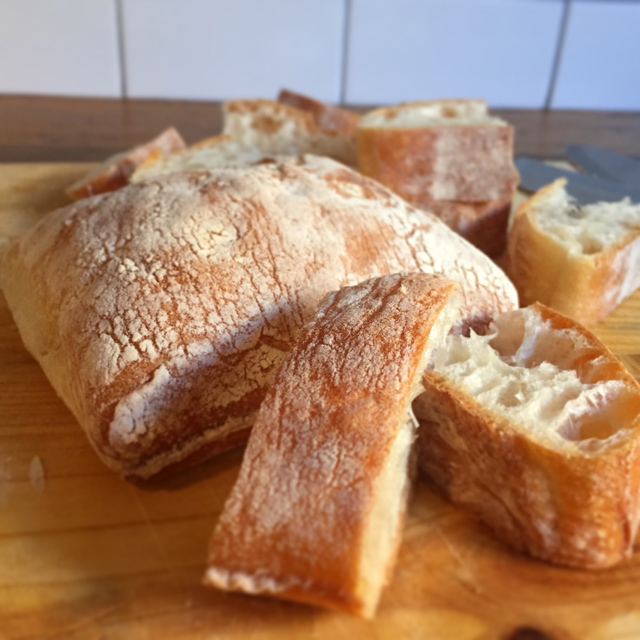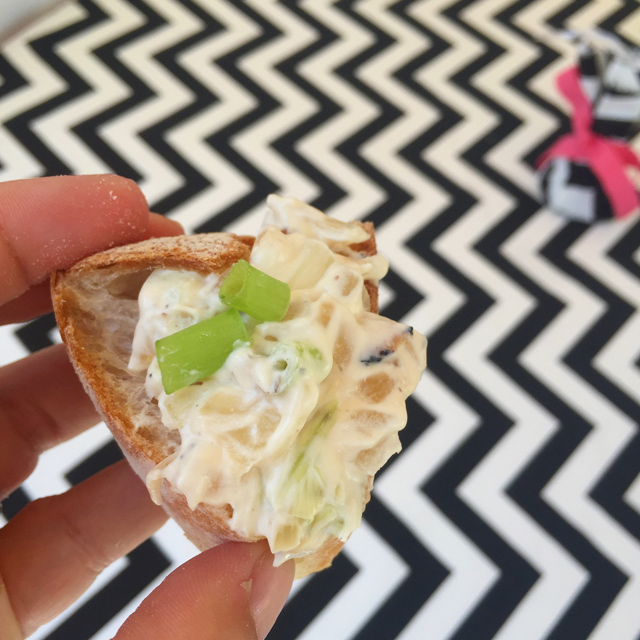 Here's the recipe:
Ingredients (makes 2 cups)
1 tablespoon olive oil
2 Vidalia onions (1 pound total), finely chopped (you can use a food processor if you want less texture)
Coarse salt and ground pepper
Fresh oregano (or dry) to taste
1 cup reduced-fat sour cream
2 ounces cream cheese, room temperature
1 1/2 teaspoons white vinegar
1/4 cup finely chopped chives
Bread, for serving
Directions
In a large skillet, heat oil over medium. Add onions; season with salt and pepper. Cook, stirring frequently, until golden brown, 12 to 15 minutes. Let cool to room temperature.

In a medium bowl, combine onions, sour cream, cream cheese, vinegar, and chives; season with salt, pepper and oregano. Chill dip until slightly thickened, about 1 hour; or cover and refrigerate up to 4 days. Serve with bread or as a dipping sauce for chicken or beef squires.