by Clare
on
August 4, 2015 9:57 am
in
Food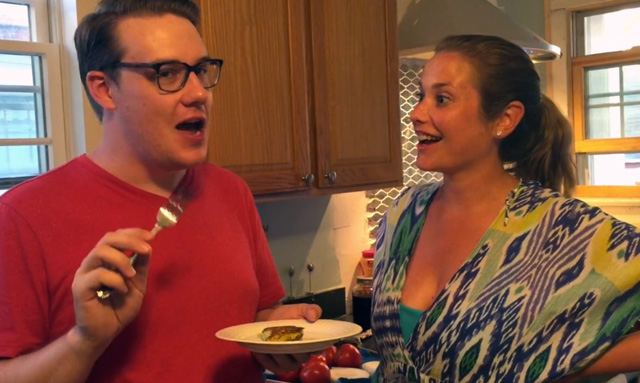 A few weeks ago I tried out a recipe for zucchini pancakes (or latkes as everyone referred to them as). They were a great side for a weeknight meal. I wanted to make them again, so I doubled this recipe up for appetizers at a weekend impromptu BBQ. Its a good base for any other veggie you want to make this with, but I recommend you make it now while zucchinis are in season. You can obviously make it with potatoes, or you could try it with squash. I tried it with sweet potatoes, but it wasn't as good as this. Enjoy this quickie episode of newlyFED!
Zucchini Fritters from Glorified Tomato on Vimeo.
Cooking doesn't have to be hard. Clare shows us how to make delicious zucchini fritters for a post-beach snack — and one veggie hater didn't even have to cover it in ketchup to try them.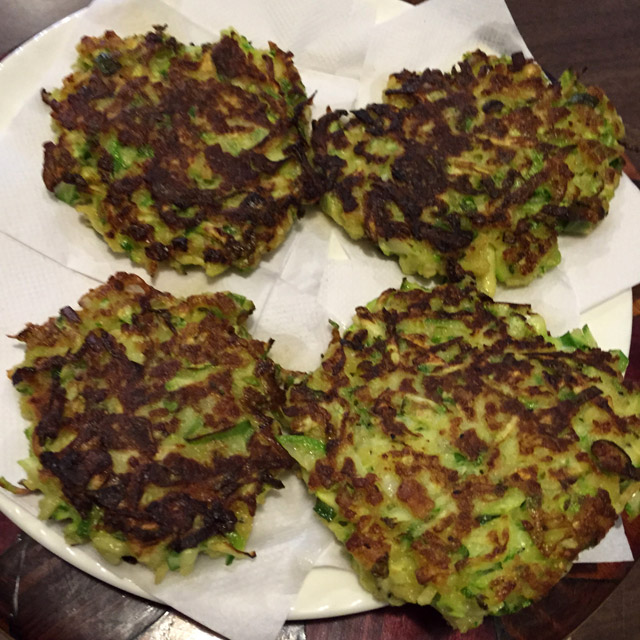 Ingredients
Serves 2
1 medium zucchini grated (should yield about a cup)
1/2 cup panko
1 egg
I scallion diced (white and green parts)
2 cloves of garlic
1 diced jalapeno (optional)
Salt and pepper to taste
2 tbsp olive oil
Mix the zucchini, scallions, garlic, panko and eggs. Add salt and pepper to taste. Heat the olive oil over medium heat. Once hot scoop 1/4 cup of batter into the pan. Flatten the pancakes with the back of your fork pressing them down lightly. Cook until crusted brown, about 3 minutes. Flip and cook the other side for 2 minutes. Transfer into a plate to serve and enjoy!