Spring is here and it's time to clean up. I invited friends over this past weekend to help at the house. Here's the play by play.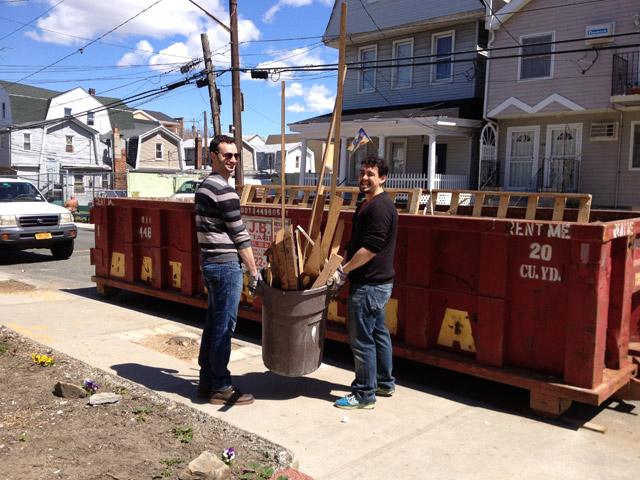 Serhan and Domenico hauling garbage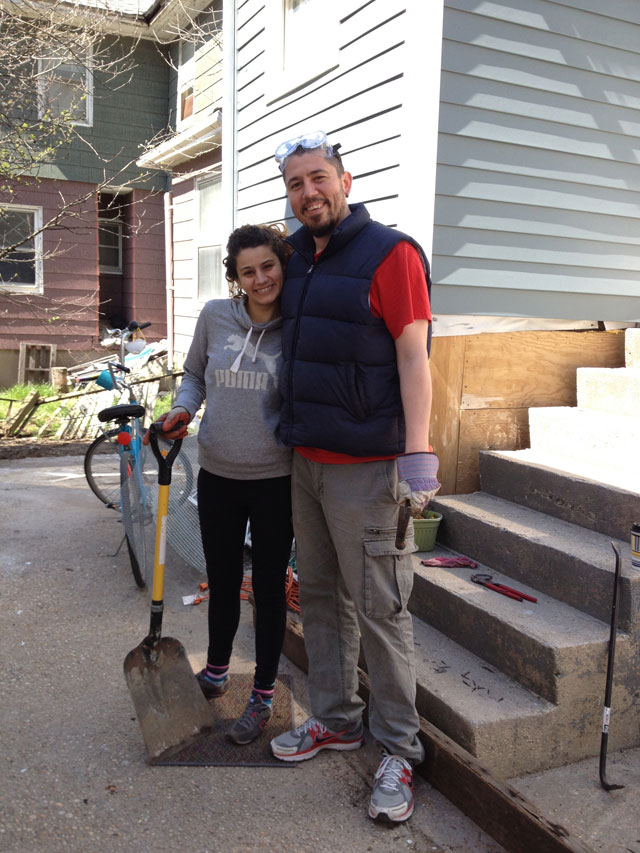 I made Melike and Cem stop work for this photo. Mel was fixing the stone pathway on the side of the house and Cem denailed oak beams for 2 hours.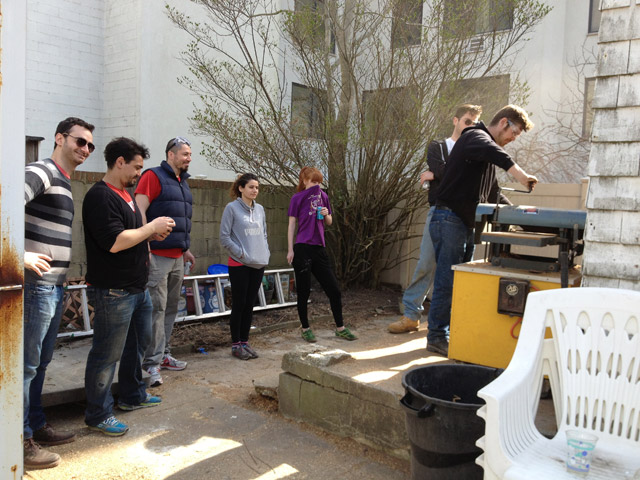 Matt and Jumbo spent hours working on the finishing trim for the front door. We all took a break to watch them plane the oak wood.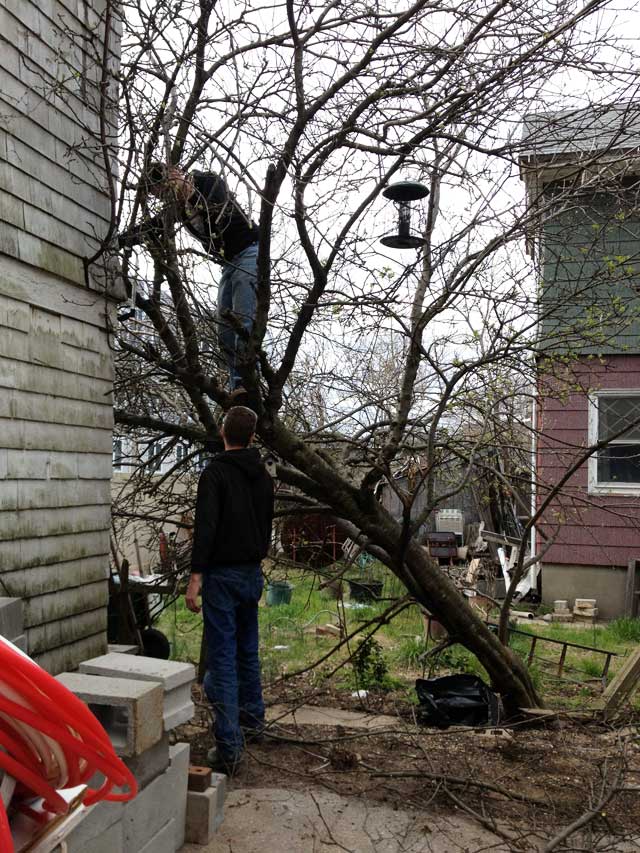 Jumbo pruned the apple tree – long overdue.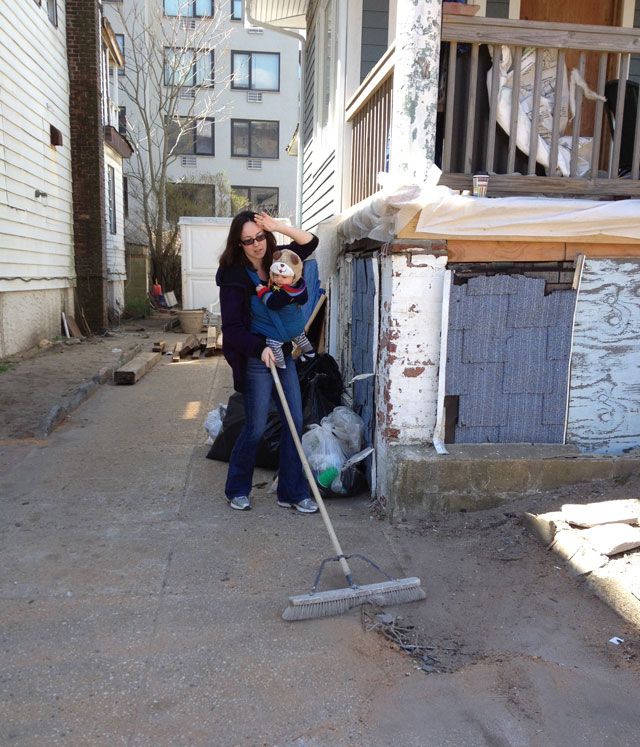 Susie pitched in with baby Jamie strapped on – what dedication!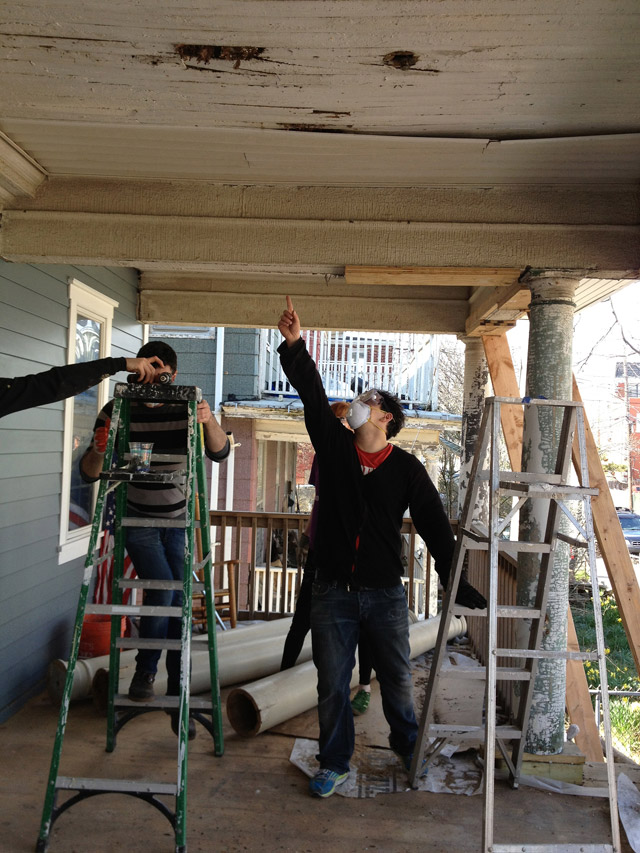 This was a dirty job. Serhan, Domenico and Erin removed siding on the porch ceiling. There was a rotted section which housed a worm nest. It fell through almost spilling onto everyone – really disgusting!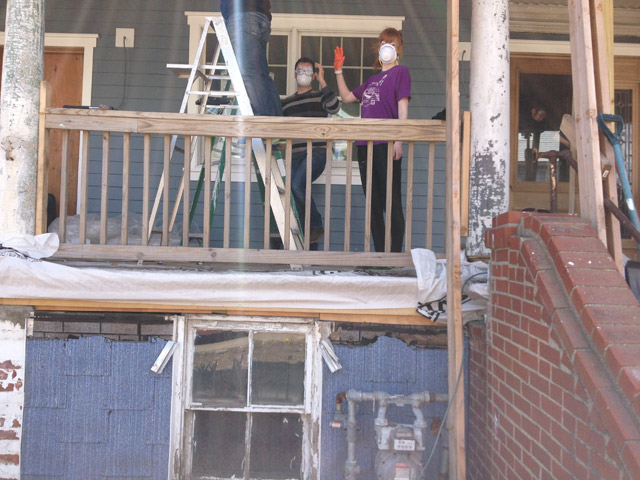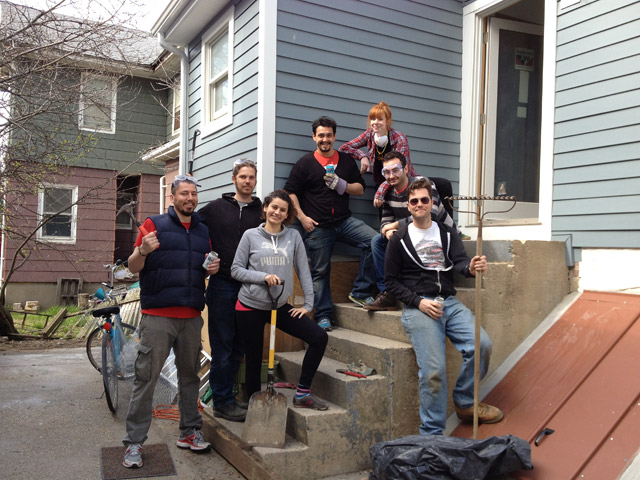 The crew!
Many hands make light work. Thanks guys for trekking down to Rockaway on your weekend and helping us. We got so much accomplished. We'll be having a few more of these work parties.. stay tuned.