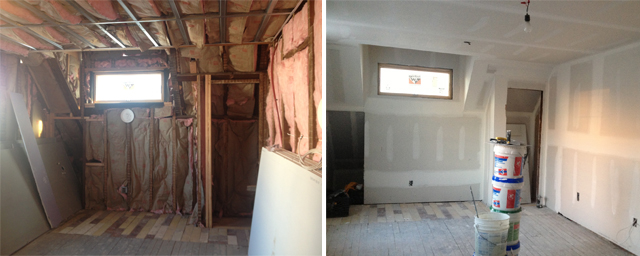 428 days after we signed the contract, gutted the house, fixed structural problems, battle with the DOB, redesigned the interior architecture, replaced all the windows, ripped down the siding, replaced the plumbing, heating and electric… the sheetrock goes up!
It was hard to "feel" the space when we saw the plans on paper and even when it was framed out. But with the walls up, I know we made the right architectural decisions, I'm so happy with the layout.
It's a huge milestone. The word sheetrock will always hold a special place in my heart.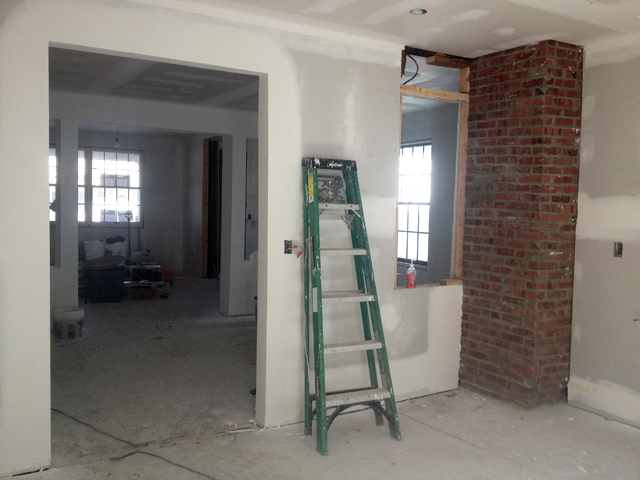 Kitchen looking into dining room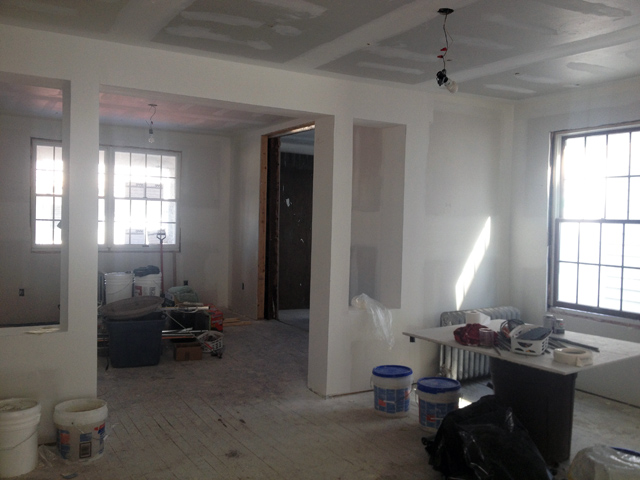 Dining room looking into living room and sun room