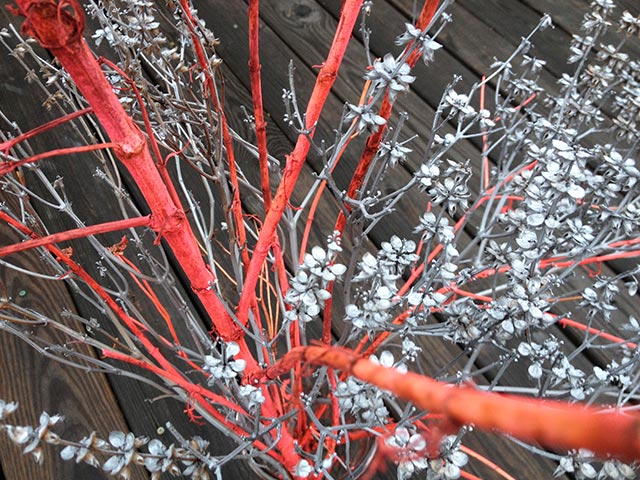 With branches from your garden or found tree limbs on the street, give this DIY centerpiece a whirl. I was on the RD looking around when Aunt Brenda's voice echoed in my head "I JUST SPRAY PAINT EVERYTHING, IT'S WAY CHEAPER THAN BUYING THAT STUFF IN THE CRAFT STORE." Aunt Brenda is famously known for her gorgeous holiday decor. She uses spray paint on found yard branches to make Christmas and Easter centerpieces. After she transforms them with sparkles of gold and silver, she hangs ornaments on the DIY trees. Every year the arrangements get more beautiful and elaborate. And it doesn't end there, Aunt B has other decorating talents, her pineapple tree was especially creative and praised.
Inspired by Aunt B's spray paint technique, I used branches from the garden to create this centerpiece. Here's the easy step-by-step:
1. Find dry branches in the garden. If there're damp, keep them in a dry place for a few days before you begin the project.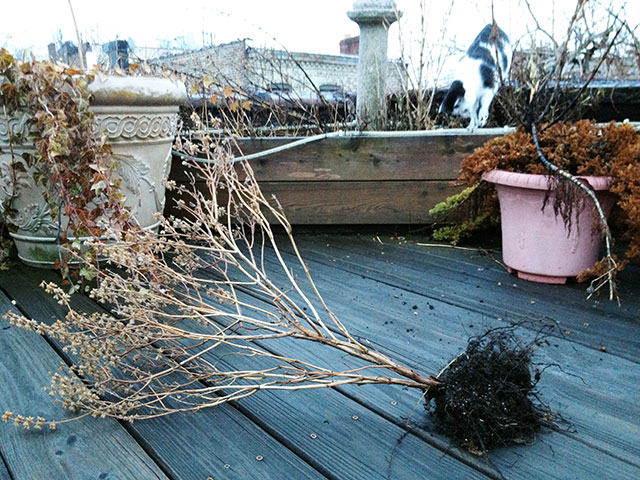 2. Start spraying, just follow the directions on the can and make sure you're outdoors with a good workspace. After you've sprayed, allow the branches to dry.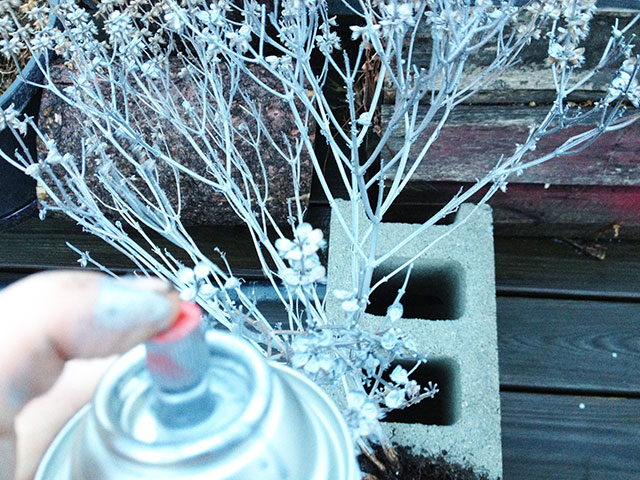 3. Now you're ready to trim and arrange the branches in a vase.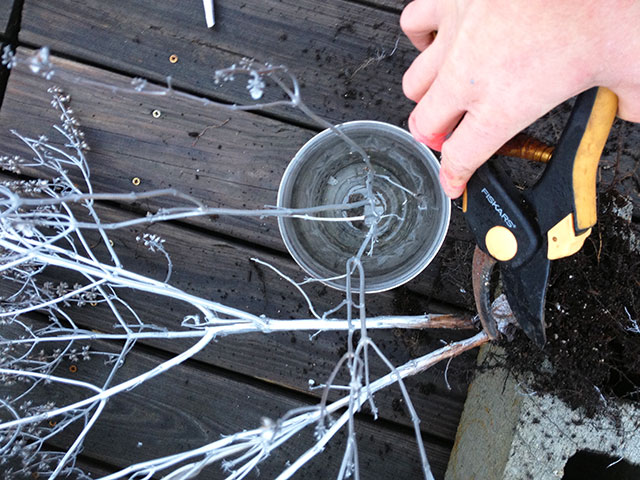 4. Thats it, experiment with multiple colors and a variety of branches.