Attention bread-loving hippies, Grimaldi's Bakery is selling psychedelic, mind-blowingly awesome "I Love Bread" t-shirts! A written description could never fully communicate the coolness of this shirt, so without further ado….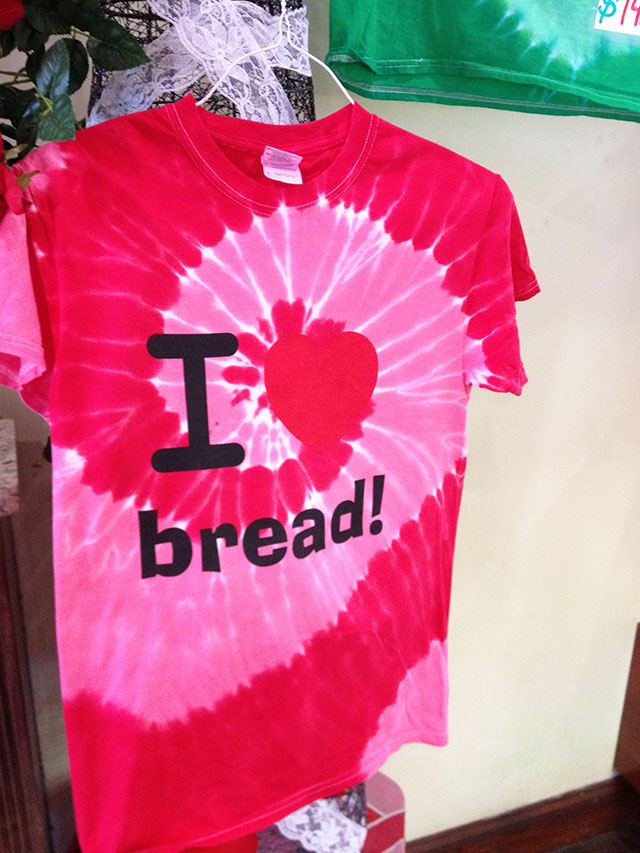 Shirts are $15 – your choice of hot pink, blue, orange or green.
Grimaldi's baked goods are top-notch, check out our review A Food & Drink Tour Of Ridgewood, Queens on Gothamist.
Grimaldi's Home of Bread
2101 Menahan St, Ridgewood, NY 11385
718-497-1425
Toll Free: 1-877-5-BREADS
Facebook