by Paula D.
on
February 7, 2014 2:09 pm
in
Food
Here's a cute Valentine's morning breakfast surprise for your loved one. My Husband said "Wow, this is really cheesy", but he also happily ate it!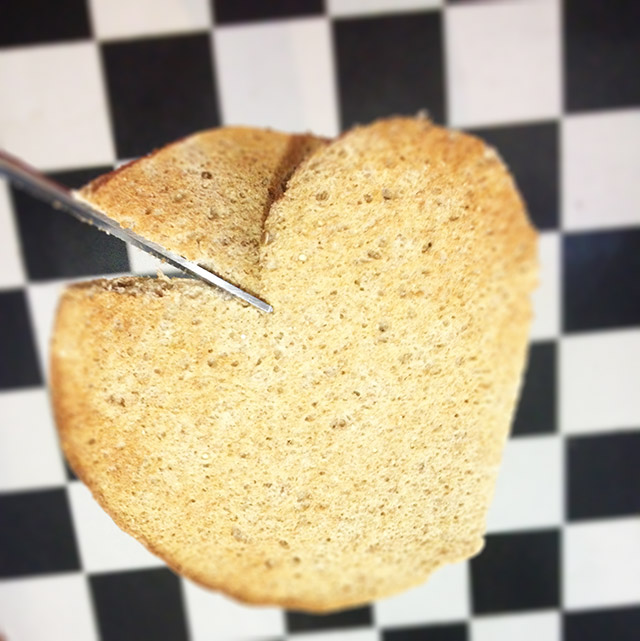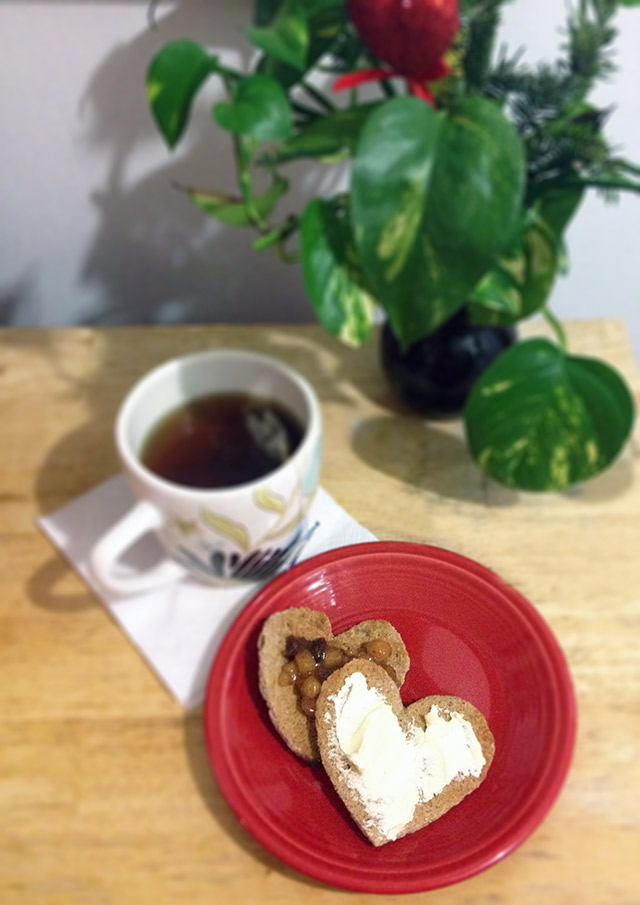 Ingredients: bread of your choice (2 slices), butter (we like Kerrygold), red jam
Directions: toast bread on a high setting. Cut heart shape with a sharp kitchen scissor (see first photo above). Discard bread trimming. Butter one heart and use jam for the other. Serve with tea or coffee, that's it!