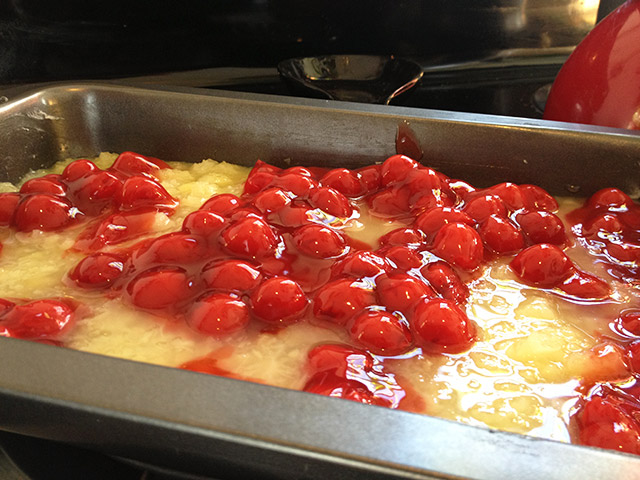 Ok the name doesn't sound appetizing but I swear it's really good! Maureen gave me this recipe, it's fast and easy, you just "dump" everything into a 9×13 inch pan and bake. Now you understand the name…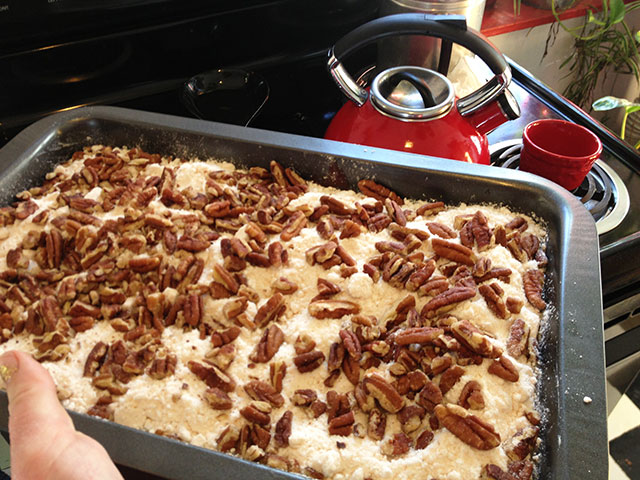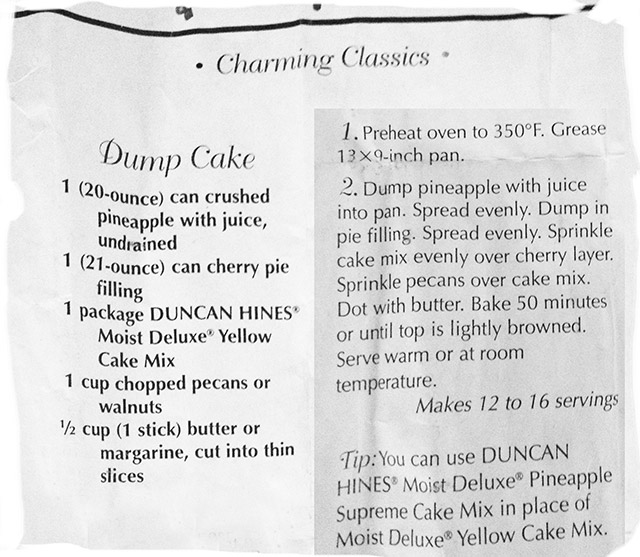 This is a great one for experimentation – blueberry could work well as a substitute for the cherry filling. For variety, I want to try different types of nuts – pecans, almonds, pignoli!  I would also love to add fresh fruit toppings. This can only get better and better!
We do need a new name for this though, if you think of a good one let us know in the comments section.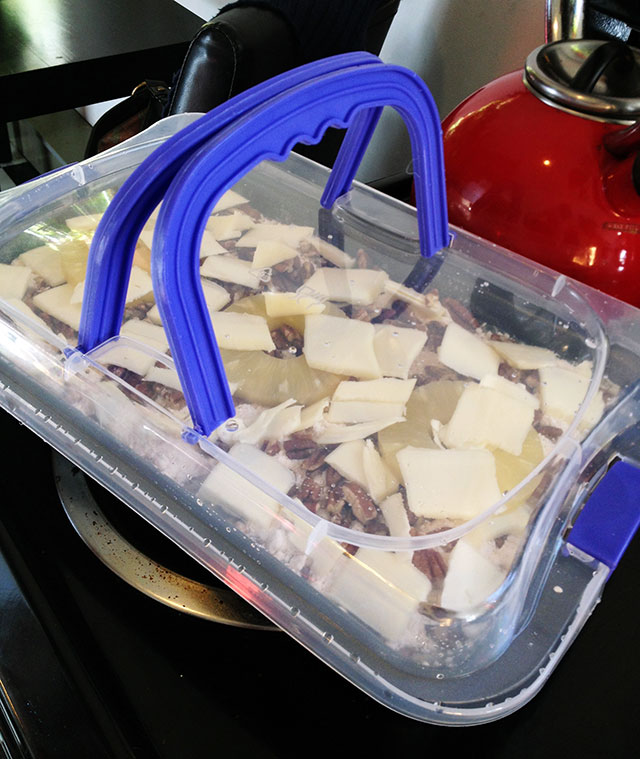 Oh and check out my awesome carrying case I got at the dollar store – total score!