Okay, so maybe our last garden update was perhaps a tad morbid. I'd had a bad day. It turns out that it was also a little premature. The garden is full of surprising late bloomers!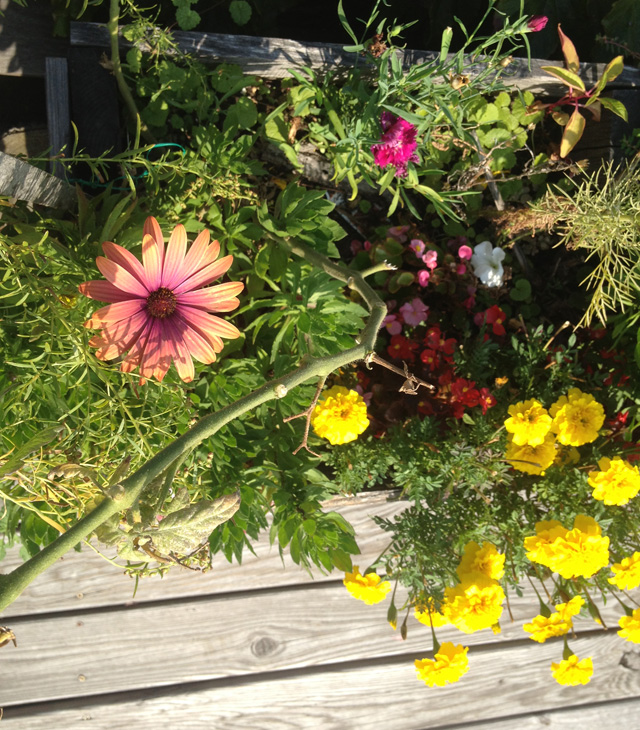 Mary's area has had a nice early fall rejuvenation!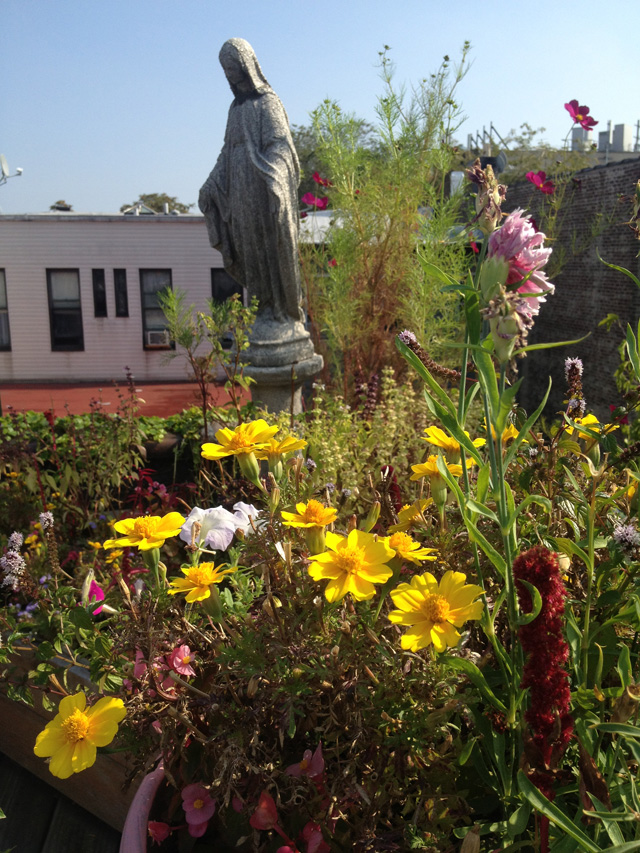 Some of the cosmos I grew from seed took a while to get going and grew to be very tall, without blooming. Until now!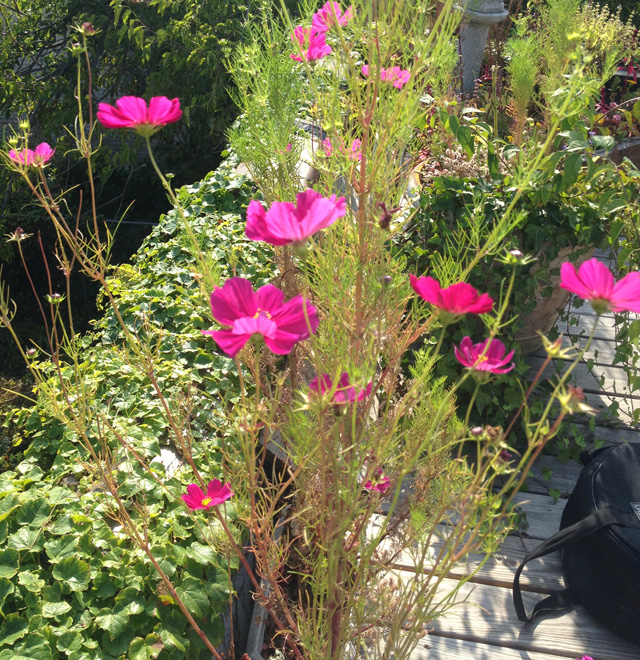 And we're getting several large tomatoes and dozens of cherry tomatoes every week. They make a great snack while watering.