by Paula D.
on
September 20, 2013 3:28 pm
in
Food
I don't know why, but I absolutely love this poem. Enjoy.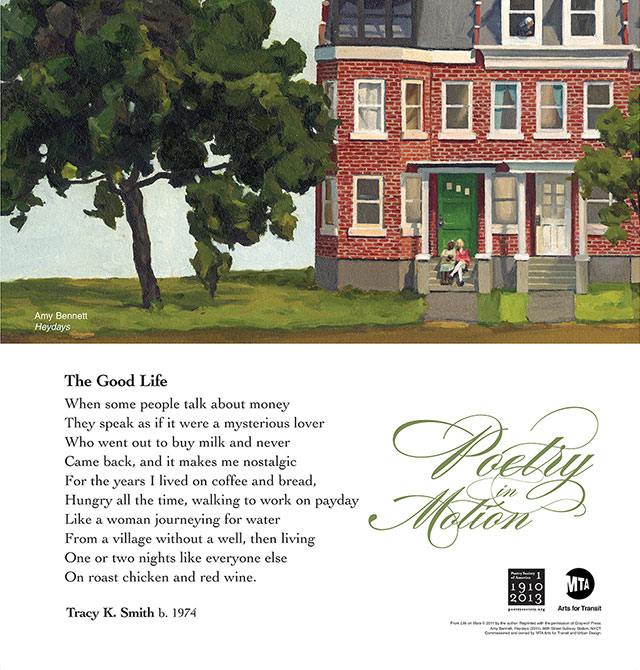 When some people talk about money
They speak as if it were a mysterious lover
Who went out to buy milk and never
Came back, and it makes me nostalgic
For the years I lived on coffee and bread,
Hungry all the time, walking to work on payday
Like a woman journeying for water
From a village without a well, then living
One or two nights like everyone else
On roast chicken and red wine.
Read about the author Tracy K. Smith
Tracy K. Smith (born April 16, 1972) is an African-American poet and educator.She has published three collections of poetry. Her collection Life on Mars won the 2012 Pulitzer Prize for Poetry. About this collection, Joel Brouwer wrote in 2011: "Smith shows herself to be a poet of extraordinary range and ambition….As all the best poetry does, Life on Mars first sends us out into the magnificent chill of the imagination and then returns us to ourselves, both changed and consoled."