Summer is wrapping up and the evidence is visible…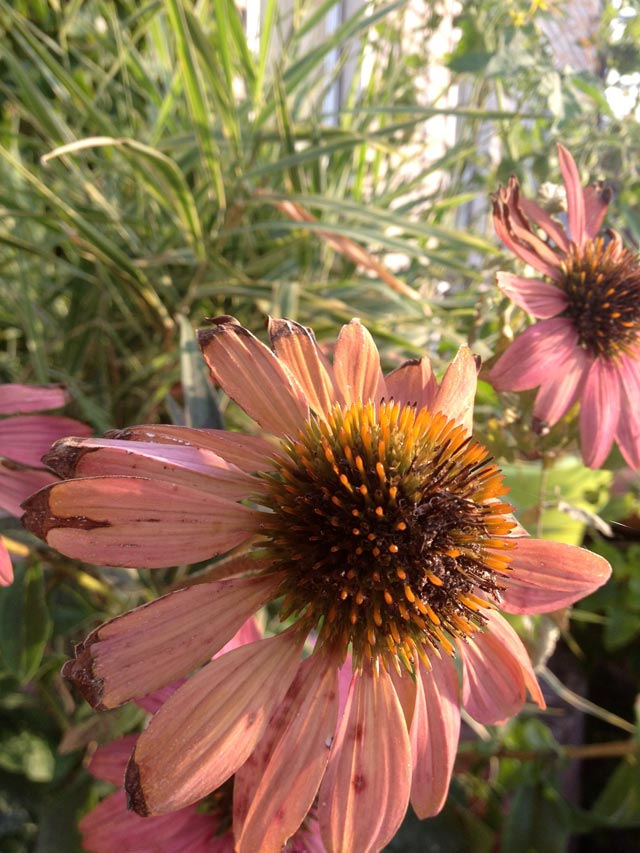 The echinacea looks beautiful even as its flowers are dying. Maybe I should try a dried flower DIY project with them.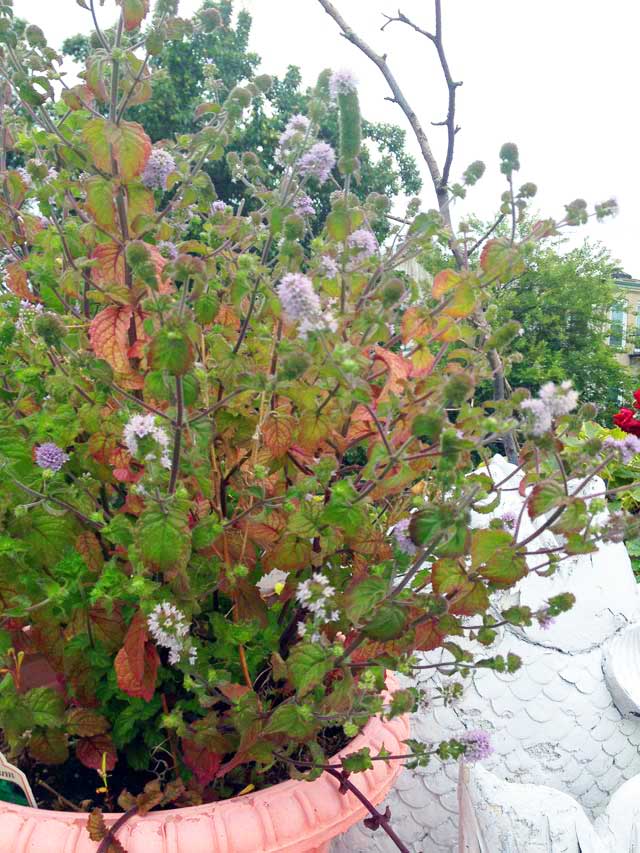 The leaves on my grapefruit mint are turning red, unexpected and delightful.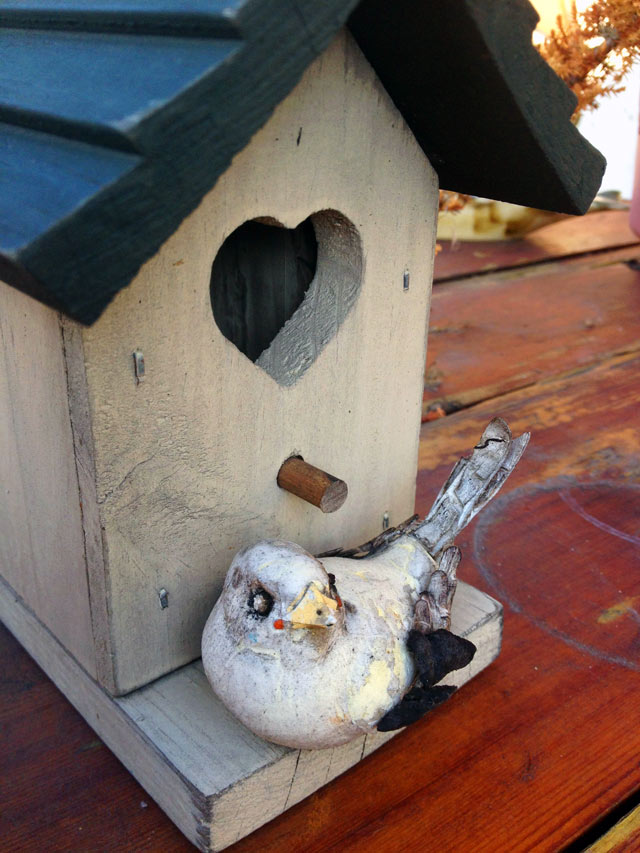 I picked this up and others like it at Green Village Used Clothing & Furniture. If you have patience, this thrift store is a gem.