I am always interested in different cuisines. I had mentioned to some of my co-workers that I would like to get into a cuisine that I've never cooked before. I mentioned Indian, Thai, maybe even Chinese. My Chinese coworker, Joan, recommended I hit up Sur La Tabla and get a wok from the Joyce Chen line. She said I should expect to pay about $75, but I picked up this beauty for about $25. I got the non-stick because seasoning is maintenance and lets be honest, I am lazy. (The pic in the back is from my mother-in-law who got this drawing from Vietnam, I thought it was fitting)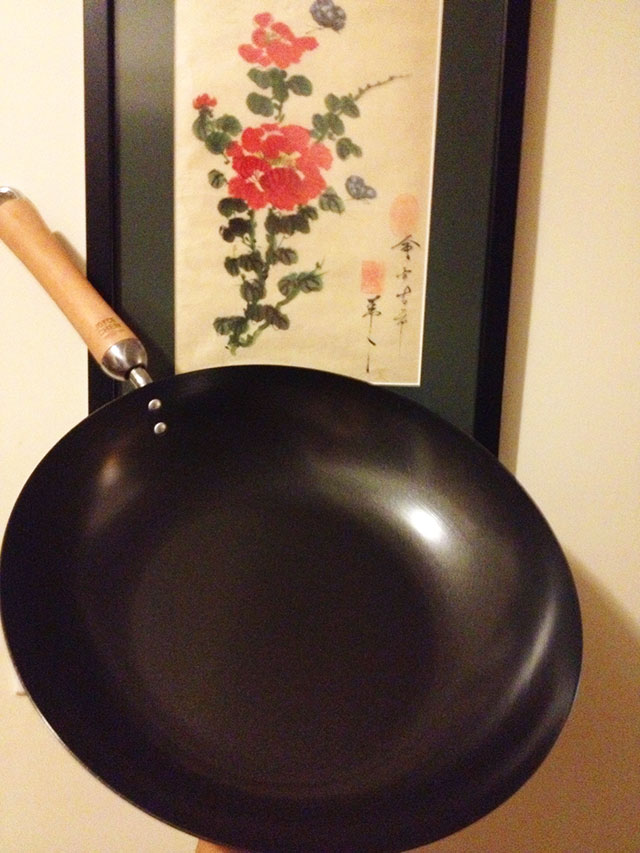 One piece of advice that Joan gave me was that you have to cut everything beforehand and it has to be symmetrical. Here is a pre-woking picture. I hadn't cut the scallions yet, but I cut them in a similar shape and size.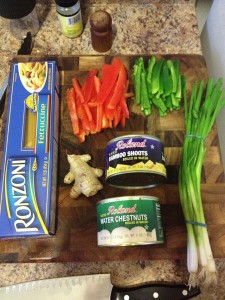 After mentioning I was on my way to buy a wok, another coworker of mine, Chris, gave me a recipe for Szechuan noodles. I couldn't find Chinese noodles, so I  used fettuccine instead, it worked out well. I still fried them in the wok, but if you use fettuccine, you can probably just cook it, put a dab of oil on the pasta and set aside ( skipping step 3 and 4).  If you do happen to find Chinese noodles, follow the below. Also, if you're looking for a beer pairing, Blue Point Hoptical Illusion went well.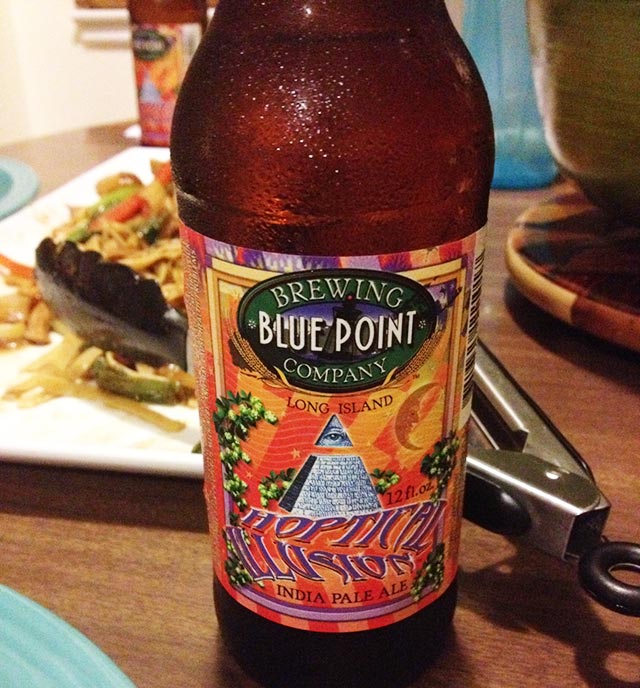 Ingredients:
12oz Chinese egg noodles (thin, or fetticcine if you can't find it)
1tbsp cornstarch
2 tbsp dry sherry
4 tbsp chicken stock
4 tbsp light soy source
4 tbsp oil (I used peanut oil)
3 hot green chillies, seeded and chopped
2 garlic cloves crushed
2 in fresh ginger finely cut
8 oz lean boneless pork cut into fine strips (you can use chicken but I prefer texture of pork in this)
1 red pepper, seeded and cut into fine strips
I bunch scallions cut in to thin diagonal slices
7oz can of bamboo shoots
7oz water chestnuts (optional)
1inch slice Chinese cabbage separated into pieces (optional)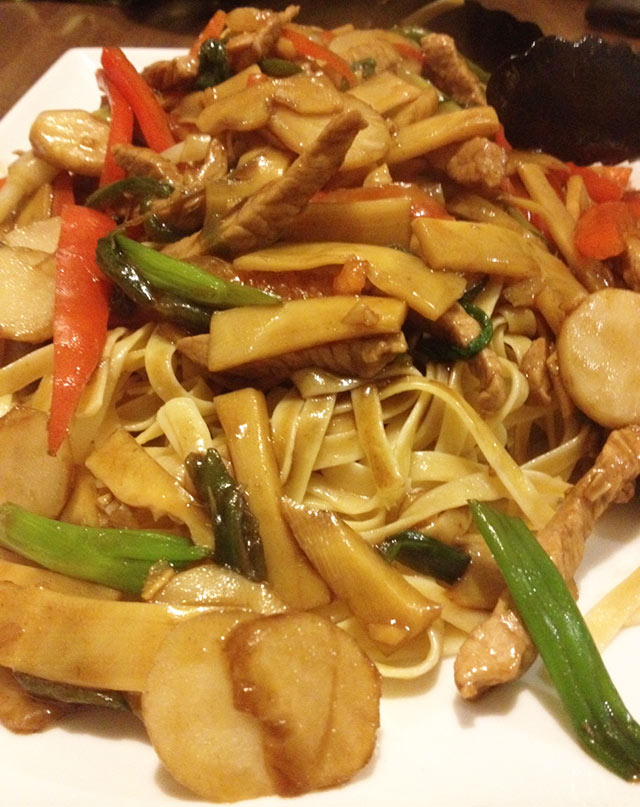 Instructions:
1. Blend cornstarch, sherry, stock and soy source and set aside
2. Place noodles in pan and cover with boiling water bring back to boil for two mins.  Drain
noodles. (or cook as directed if you use fettuccine)
3. Heat oil in wok and add the noodles, fry over high heat until some have turned crispy
underneath.  You can do this by patting down the noodles into a thin cake ( If you use fettuccine, just dab with oil and set aside)
4. Turn over noodles and cook other side of cake
5. Transfer noodles to a serving dish and keep hot
6. Add chillies, garlic, ginger and pork to the oil (you may have to add a little more oil at this point)
7. Stir fry over high heat until pork is browned
8. Add pepper and scallions and stir fry for another 2 mins
9. Add bamboo shoots (and water chestnuts if used) stir fry for another 1 min
10. Give cornstarch mix a stir and add to wok
11. Bring to boil and cook over high heat for 30 secs
12. Add chinese cabbage if used and cook for a minute13. Spoon wok ingredients to noodles and grubs up!