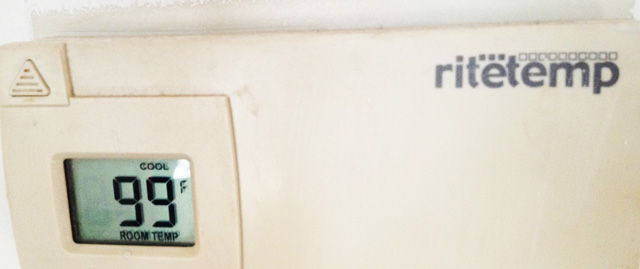 Enough is enough! It's too "monkeyfighting" hot in this "Monday-to-Friday" kitchen. I'm about to open some freaking windows.
It's making me delirious… Too hot to cook for sure. We needed something quick and easy. I've been using the dill on the deck lately in various dishes so I decided to make a vegetable dip.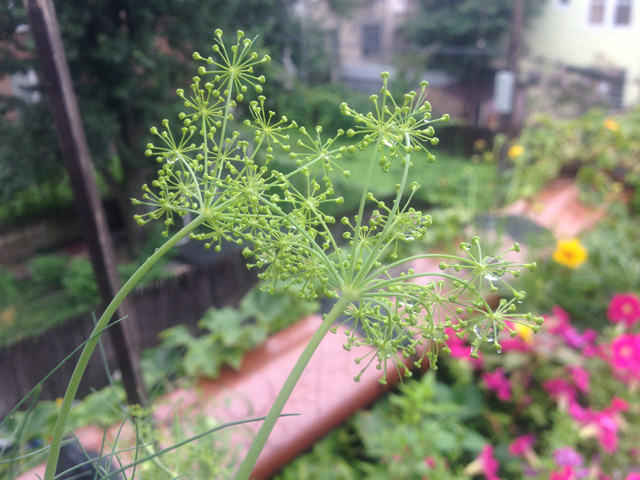 I picked some dill and diced it with a half cucumber. Like so.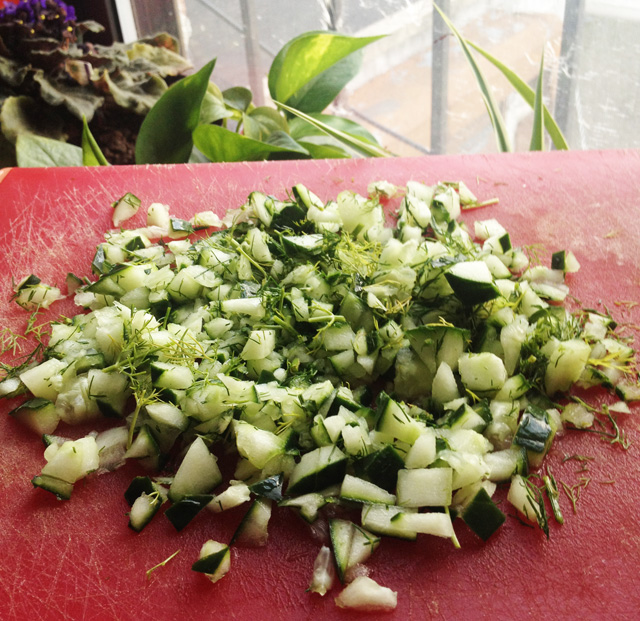 Then I stirred it into plain, low-fat Greek yogurt with a touch of salt and fresh pepper. Garnished with a cherry tomato just plucked from the vine and voila!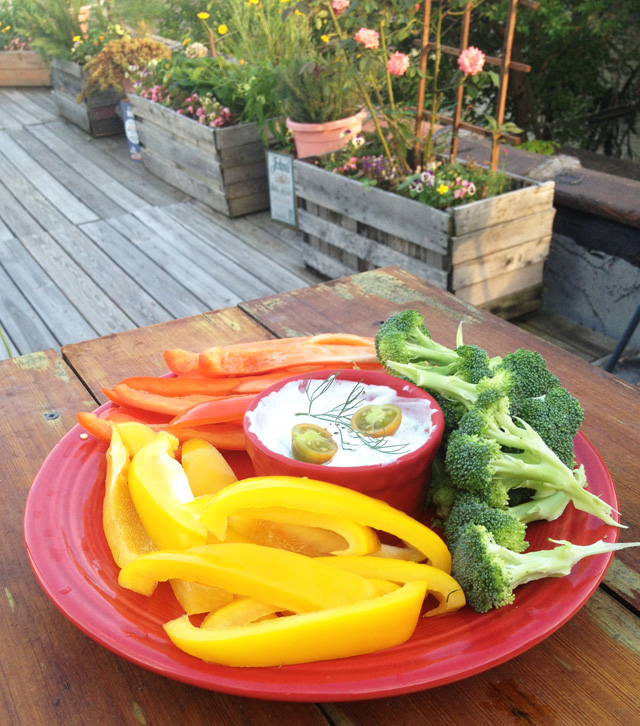 I also made caprese with basil growing on the deck, but it's too hot to go into detail.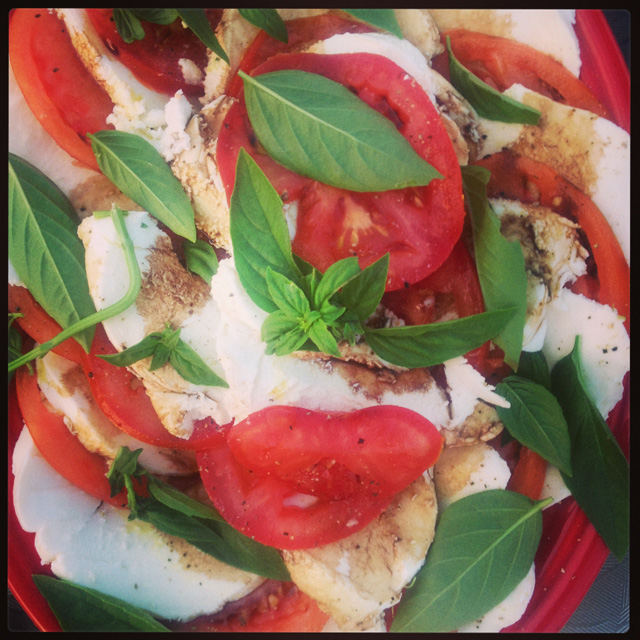 In conclusion, it's too monkeyfighting hot!