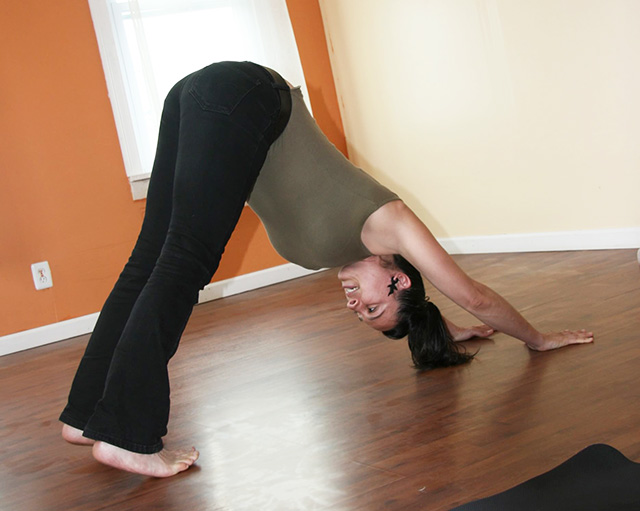 I tagged along with Rockaway Rises for a private yoga session at Yoga on The Rocks  (198 B 92nd St. Rockaway Beach). If you read this blog, it's very likely that you love to eat, and at times, (especially before the summer) exercise is in order.  I was a bit nervous,  as I haven't taken a yoga class in a while. But after meeting the owner/instructor, Lena Roca, right away I felt relaxed. Her no frills, light-hearted attitude set the tone for a fantastic, calming class.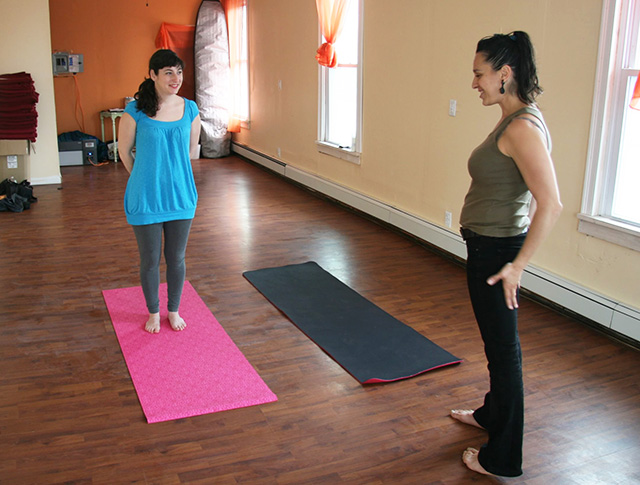 Lena is a massage theropist, surfer and a  yoga guru for 10+ years. Lena specailizes in Vinyāsa.
Vinyāsa refers to the alignment of movement and breath, a method which turns static asanas into a dynamic flow. The length of one inhale or one exhale dictates the length of time spent transitioning between asanas. Asanas are then held for a predefined number of breaths. In effect, attention is placed on the breath and the journey between the asanas rather than solely on achieving perfect body alignment in an asana, as is emphasized in Hatha yoga. More.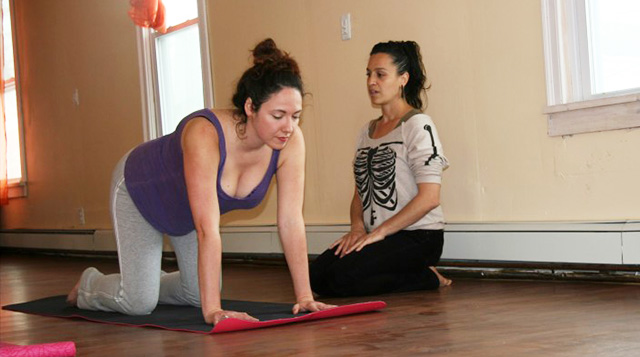 So… are you ready for some mind / body spiritual alignment? Yoga on the Rocks classes start June 15th. Monday – Friday classes are at 7:30pm; Saturday and Sunday classes will be held at 11am.
These pay-as-you go classes are donation based at a sliding scale of $10-20. I think this is awesome – everyone should have access to healthy-living activities at an affordable cost. Please give what you can so the studio can keep running strong!
Also to note, Surfers, there's a 30 min/$30 massage special for you! Non-surfers contact the studio for massage rates and schedules.
Much to do in Rockaway this summer – start your day with a relaxing yoga session at Yoga on the Rocks, make a stop at Surfside Bagels to pick up your lunch for the beach and after you're sunkissed and sandy, grab some drinks at Rockaways first wine bar, Sayras. … Ahh the summer!
Want to read more about Yoga on the Rocks?  RockawayRises.com posts about  Lena and how her business was effected by Huricanne Sandy as well as Yoga on The Rocks volunteerism post-sandy.