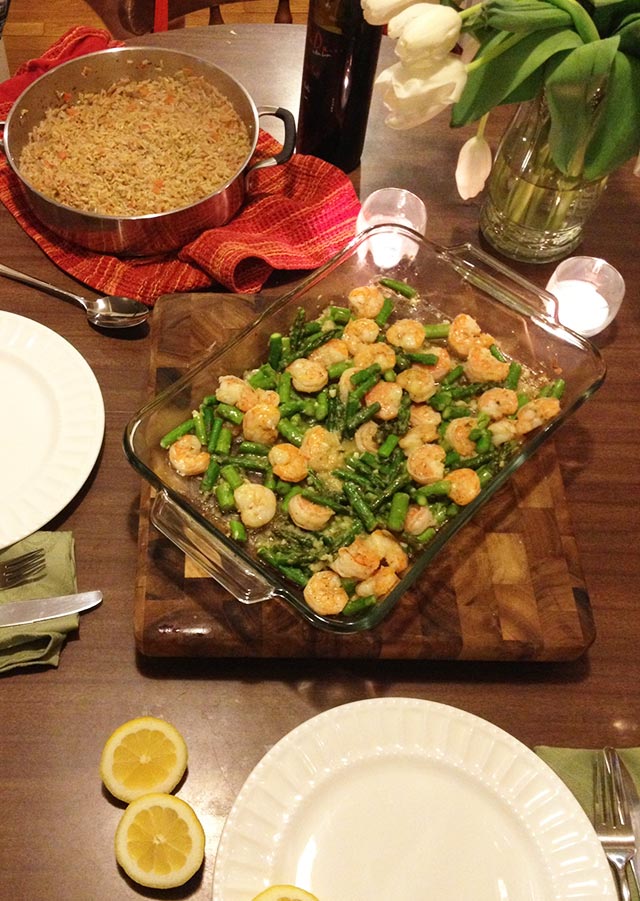 I've been getting into shrimp lately. I never cooked it until recently but it is so easy to cook. (that is, if you get the deveined shrimps, why do they sell the shrimp with veins, it doesn't make any sense!)
I like to make dinner during the week, something that looks like a lot of effort, but isn't. Something like the below! I made brown rice pilaf with this. Just follow the box instructions for the rice.
Ingredients:
1.5 pound peeled and deveined medium or large shrimp
1 pound asparagus, sliced into thirds
5 cloves garlic, sliced
2 tablespoons white wine
1/4 cup panko bread crumbs
olive oil to coat shrimp and asparagus
kosher salt and black pepper
1 lemon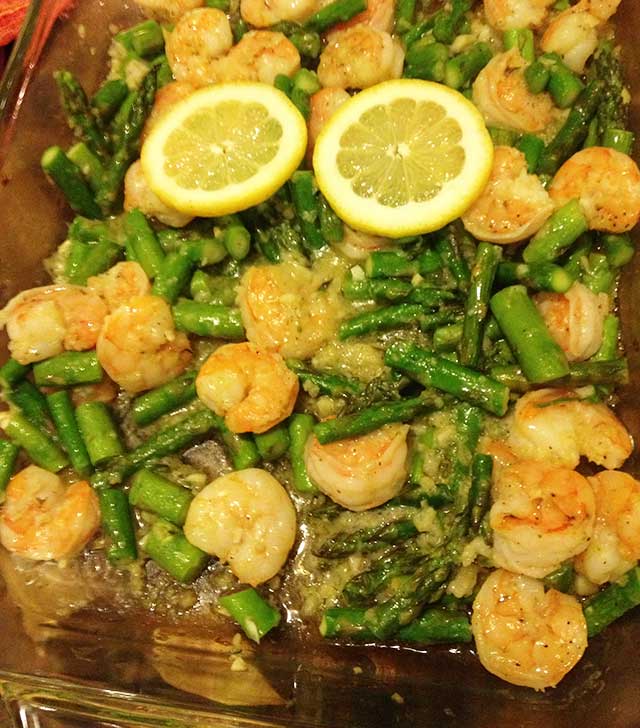 Heat oven to 425º F. In a baking dish, combine the shrimp, garlic, white wine and asparagus. Coat in olive oil and salt and pepper to taste. Sprinkle the panko bread crumbs on top.
Bake in the oven for 15-18 minutes or until shrimp are opaque throughout. Cut lemon in half and juice over the asparagus and shrimp. Use remaining lemon to garnish.
Even the leftovers looked gorgeous!