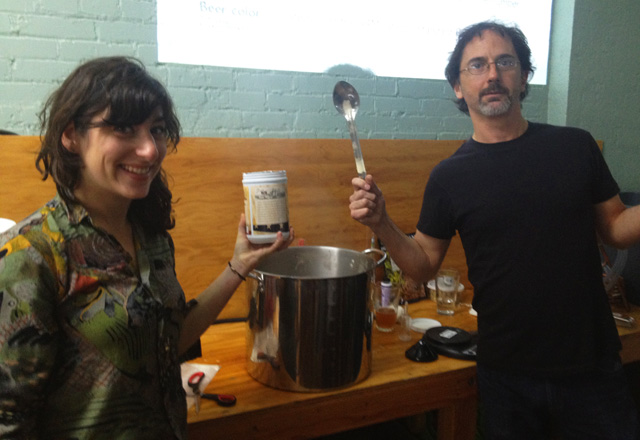 If you're into beer and want to take a home brewing class, Bitters & Esters has a fantastic introduction class. Susanne and I went a month or so ago and we loved it. The class size is about 15 people, and each person gets to partake in the brewing process and all students pour and cap their own beer.
There's a lot of material to absorb but have no fear, you get a take-home booklet filled with all you need to know, including recipes.  Bitter & Esters co-owner John La Polla was informative and entertaining. We had a bunch of laughs.. and a bunch of brews!  The students were offered several pints  of  the White House Honey Ale!!
If you want to move forward with brew training, you can purchase a high quality home brew kit for $90.00 right there and then. The class was offered a 10% discount (not sure if that's a running deal).  John will help you choose a recipe based on your experience level. With the many hops to choose from, it can be a bit overwhelming!
After class Susanne and I were speaking to John, he mentioned that Bitter & Esters hosts events on the premise – birthdays, work parties, etc. – way cool.
[rating: 4.5]
Bitter & Esters
700 Washington Ave
(between Prospect Pl & Park Pl)
Brooklyn, NY 11238
917.5967261
itterandesters.com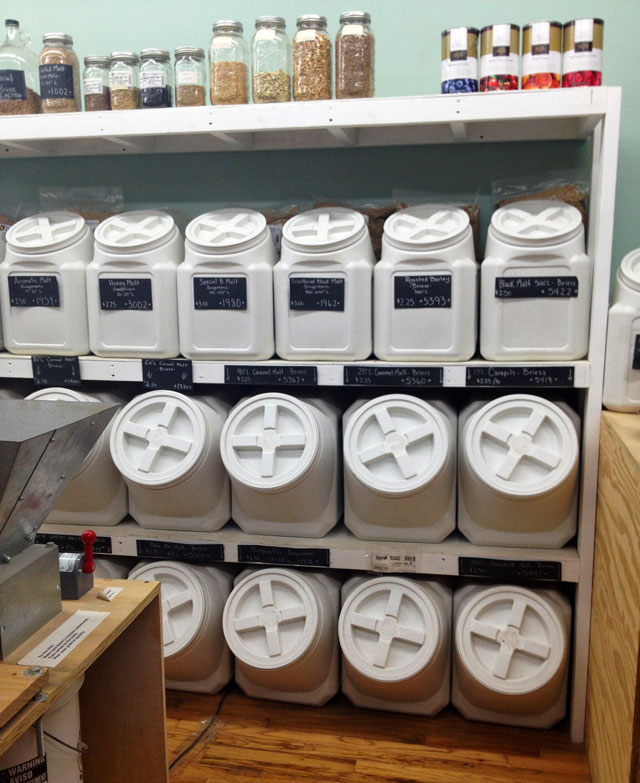 The space smelled like a bakery I'm guessing from the yeast, so delicious.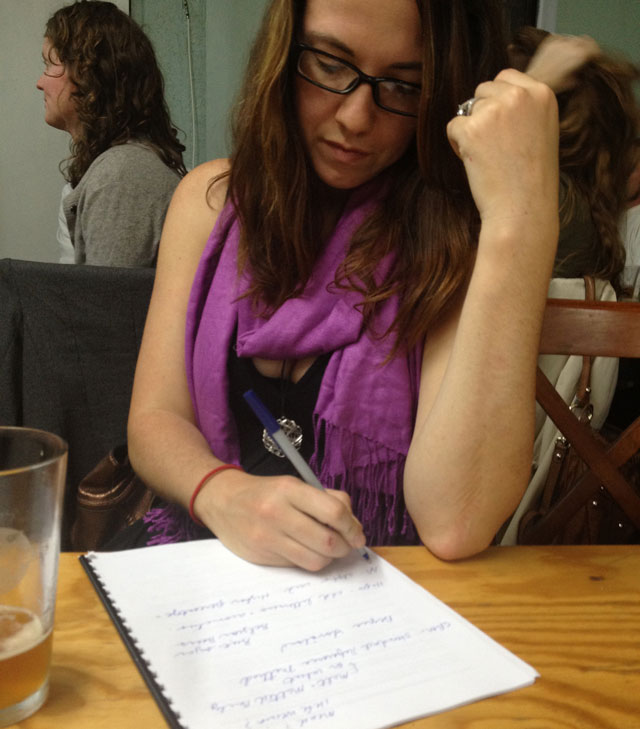 Susie taking detailed notes.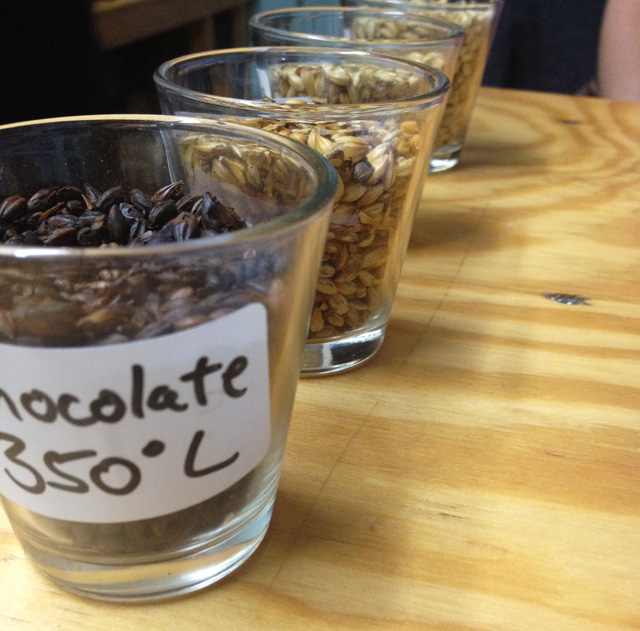 Many hops to choose from.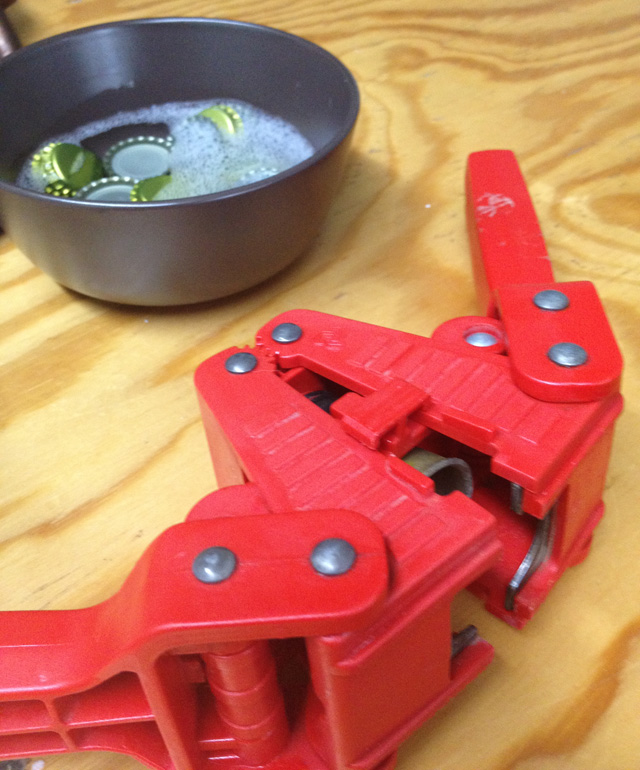 The red tool caps the beer!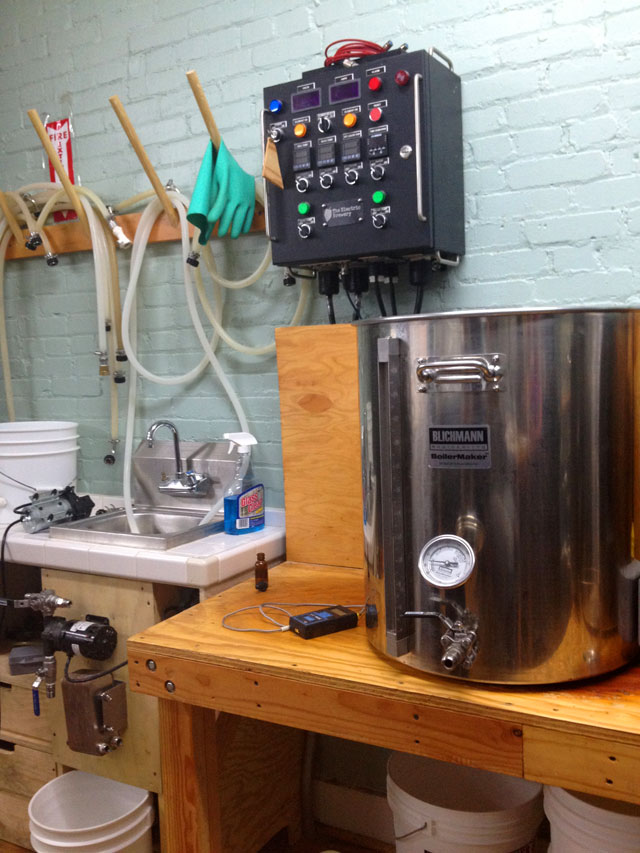 the lab