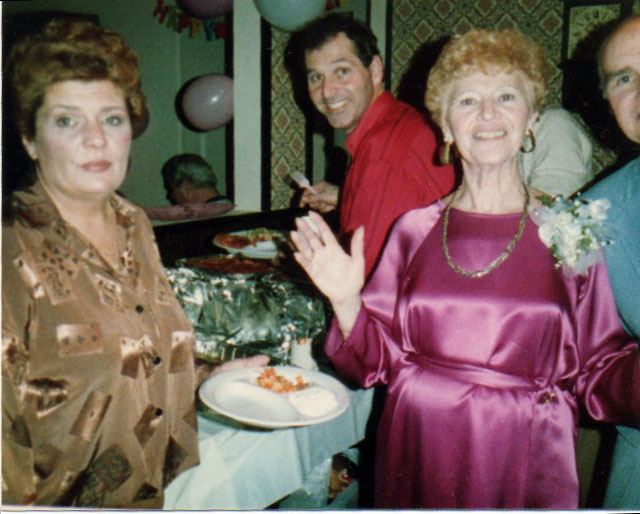 This is the first of our 5 part feature "Old School Foods".  We want to explore nostalgic and forgotten foods – meals that mean something to us. For many who love food, you know food is a connection to so many memories and milestones in life.
For many reasons ambrosia falls under this category. First off, it dates back to ancient Greek mythology:
In ancient Greek mythology, ambrosia (Greek: ἀμβροσία) is sometimes the food or drink of the Greek gods (or demigods), often depicted as conferring ageless immortality upon whomever consumed it. It was brought to the gods in Olympus by doves, so it may have been thought of in the Homeric tradition as a kind of divine exhalation of the Earth. via wikipedia.org
Secondly, ambrosia is a dessert your grandmother would make. In fact, my Grandma Pauline made it all the time. As I write this, the memories are flooding back. I recall dinners in my grandmother's basement, spaghetti and meatballs usually, followed by ambrosia and Italian cookies/pastries (brought by Uncle Johny). Grandma always presented her famous ambrosia in a water crystal bowl – very similar to this one actually.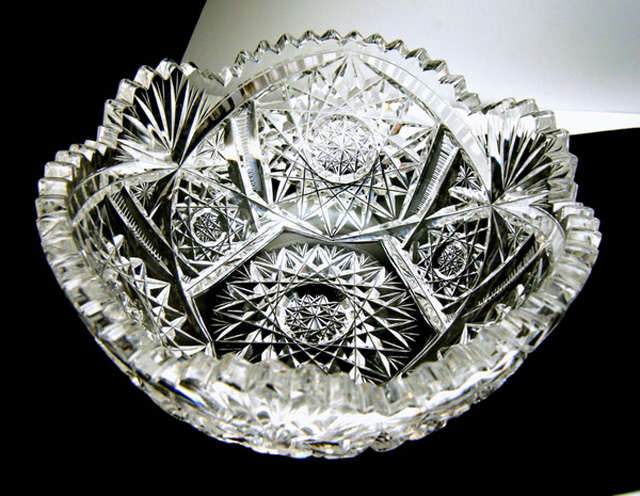 Another memory that makes me smile is recalling my Grandma Pauline walking into parties, dressed to the nines, head to toe looking fabulous – usually singing and dancing (no joke).  Along with her fur, gold flashing jewelry and pumps, she would have her water crystal bowl of ambrosia in hand.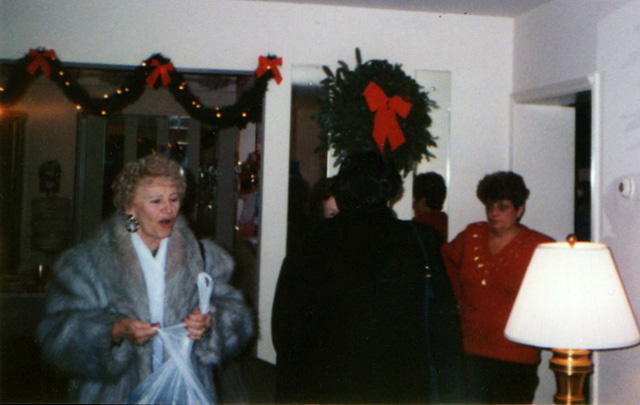 My Grandmother is my namesake and my family and friends say that I have Grandma's pizzazz – I would like to think this is true. My grandmother was and still is one of my role models. She was smart, fashionable and always ready for a party!
I contacted my Aunt Carol to see if she new exactly the way Grandma made her ambrosia. She did and mailed the recipe to me (thanks Aunt Carol!!)
Below is Grandma Pauline's ambrosia recipe. Don't forget to present it in a  water crystal bowl!
Ingredients:
1/3 pkg of mini marshmallows (about 3-4 ozs)
1 – 16 oz sour cream
1 30 oz large can pineapple chunks
1 small can (11oz) mandarin oranges (Grandma omitted the oranges due to allergies)
Canned coconut to taste
(optional: walnuts, pecans, and maraschino cherries for color)
Directions:
Drain and rinse all fruit well. Press down in the strainer so that the mixture will NOT  be too watery. I use my potato masher or small plate, or let the fruit sit for a while in the strainer.
Add to the bowl in this order: fruit, sour cream, coconut, mini marshmallows
Note: for the best flavor make one day in advance so the mix breaks down a bit, then the day of add in the coconut and marshmallows

The ingredients should be mixable, add the marshmallows in a little at a time, to get desired consistency.