I've been reading on the blogs this month about Easter eggs and dying techniques. Apparently it's super trendy to dye the eggs with food items such as red cabbage, blueberries, beets, etc. I thought about trying this out, until last week, when I saw the Easter egg dye kits in Rite Aid. They were next to the Cadbury Eggs (yum) and peeps. The cheap stickers, flimsy cardboard egg holders and multicolored memories came flooding back.
As a little girl, I remember the day before Palm Sunday, my mother came home from food shopping and before she could get in the door, my sisters and I would tear through the bags to find the Easter egg kit. The adorable, sometimes scary bunny rabbit graphics gave us that magical feeling. It still does for me – that's why I had to buy the kit. I decided then to dye my eggs the old fashioned way!
Being Palm Sunday without anything really to do (besides church of course), I took my egg kit and headed to my moms house. Take a look at our Easter eggs  – we're very proud.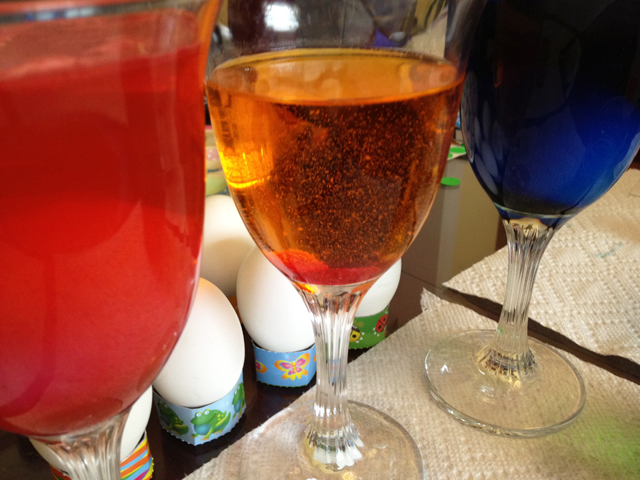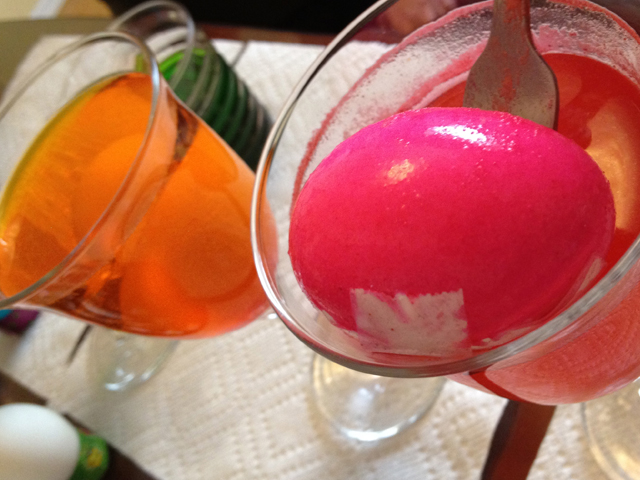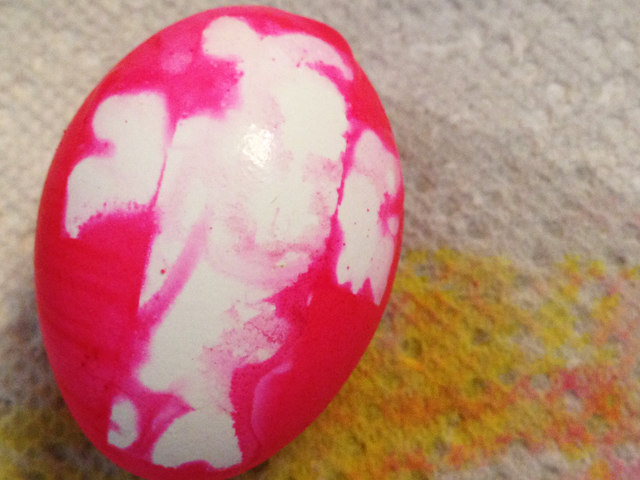 We always used scotch tape to make designs on our eggs. Above is a cross with a hippie tie-dye vibe!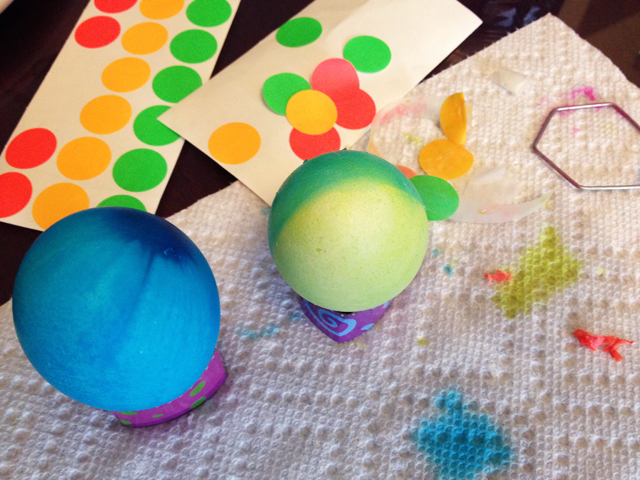 These are Mamma Maria's. Flo suggested we experiment with round stickers. Unfortunately, they didn't stick when we dunked and dyed. Makes for a good picture though…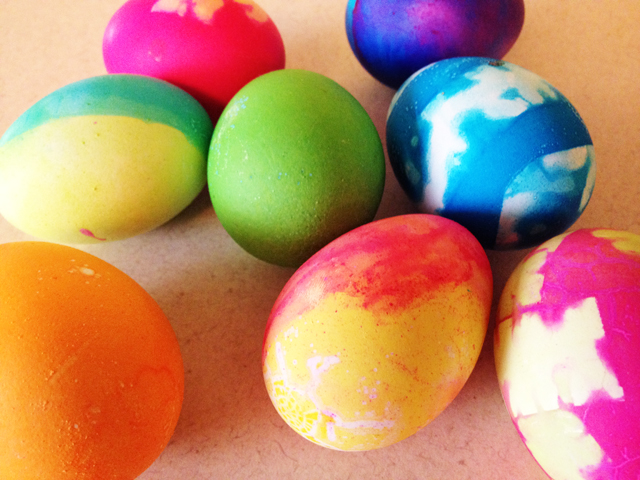 Ta-da!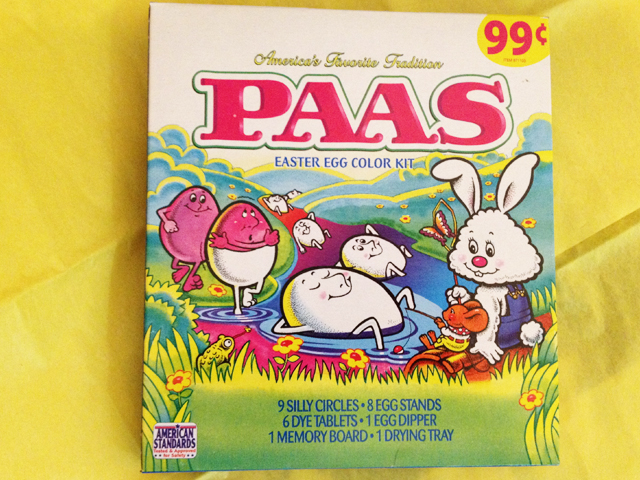 This illustration is so insane – egg people floating in a multicolored river while a bunny rabbit and a mouse try to fish them out. Gotta love it!
Check out Fran's post for a great deviled egg recipe. And Happy Easter!!!