by Paula D.
on
December 15, 2011 3:07 pm
in
Gifts
The Tomato is planing something BIG and tasty for 2012 and it has to do with pizza – that's all I can say! So, just tell us the name of your favorite pizza joint in Brooklyn, Queens or Manhattan and we'll mail you a Glorified Tomato Magnet!! Whoa!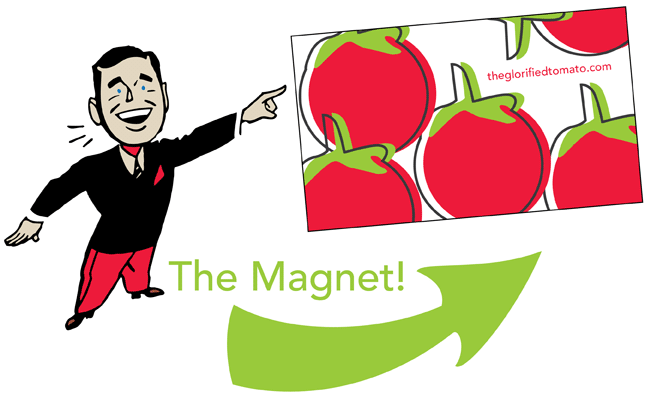 Email us here with your name, address and the name/address of your beloved pizza joint and we'll send you the very hip Glorified Tomato refrigerator magnet. Merry Merry!