The NYC Honey Festival was a blast. Smaller than expected, but packed with Rockaway flair, bee-inspired fashions and of course, HONEY! I enjoyed the smaller vibe– I had a chance to visit each stand, taking my time, chatting with vendors and sampling. The highlights…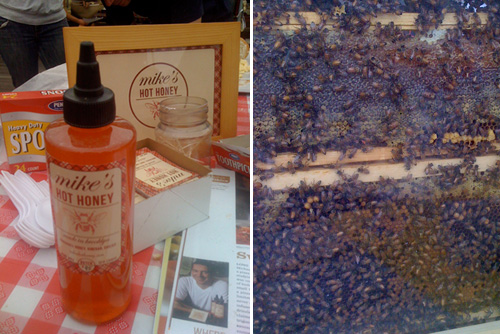 Mike's Hot Honey is incredible. I'm pretty much addicted at this point. I've been using it all week on grilled asparagus and squash. Add a little mixed seasoning and it's a simple, delicious low-cal side.  At the festival I sampled the spicy delight on sharp cheese – a tasty pairing. I was lucky, only 3 bottles left when I arrived at their table– whew!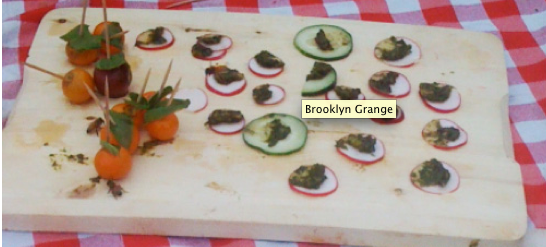 Rooftopfarms.org offered pesto samples on home grown radishes and cucumbers. God, I love sampling!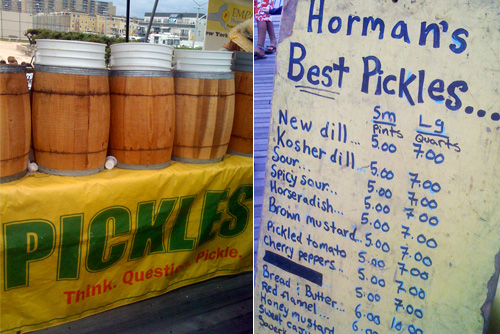 How pickles ended up at Honey Fest, I have know idea, but I'm so glad they did! The vendors at Horman's Best Pickles were generous with samples and very informative in regards to their products. I tasted almost every pickle they had as well as their pickled tomatoes. My favorite pickle was the horseradish variety. I purchased about 30 bucks worth of Horman's products.  Check them out! (Especially if you're pickle obsessed!)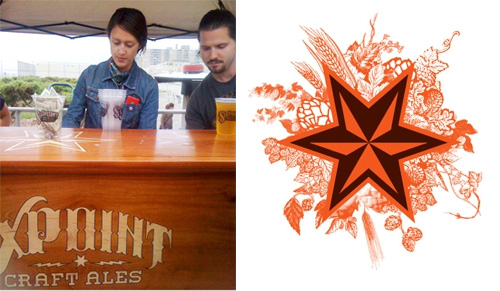 And of course, it's unheard of to have a Rockaway event without beer, so Six Point was pouring "Little Buzz" – a rare seasonal beer brewed in Red Hook with raw clover honey in the style of a pale ale. They  also had  a few homebrews made with honey. I was happy to get one before it ran dry.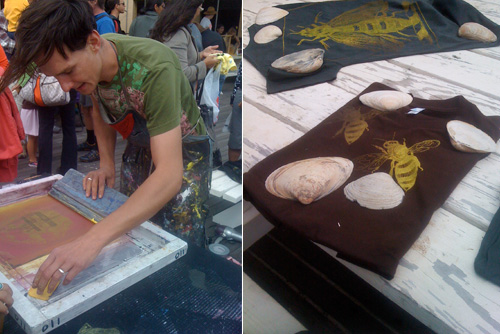 Last minute I heard the Bushwick Print Lab would be at the festival screening onsite. 5 bucks a print and you can bring your own shirts. That's a great deal!  The line was long but I waited to get my honeycomb tees made. Well worth it!
Looking forward to NYC Honey Festival 2012!