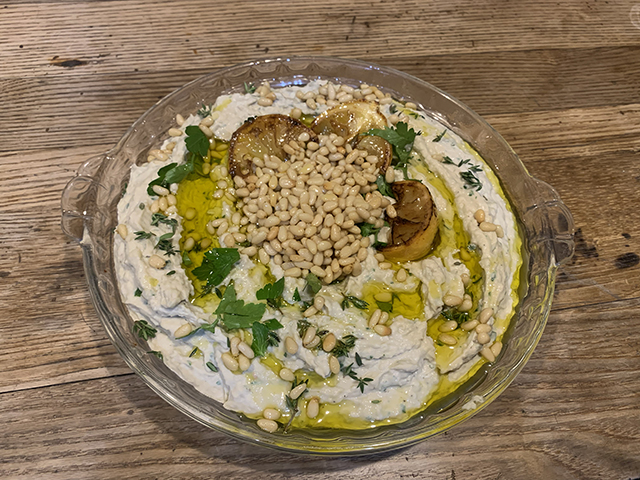 "In Tuscany, white beans are more than just 'the poor man's meat'; they're a whole way of life. – Lori Zimring De Mori, – Saveur

You think Italian food, you think pasta. But us paisans know that beans are just as traditionally significant in the old country. Rome early 1500's – enter beans by way of import from the new world. Italians took to the taste, incorporating the legume into their everyday meals. Some included, beans and escarole, minestrone, beans and gravy, pasta e fagioli, sauteed cannellini with sage drizzled in homemade olive oil, beans and seasonal vegetables from the countryside garden.
In Tuscany  "pane e companatico"—bread and something to go with the bread, was the commoners food most evenings. Cannellini beans, famously grown in Tuscany, were often the "to go with" ingredient. Highly nutritious, easy to grow and inexpensive were main factors in the beans' widespread popularity in Italy.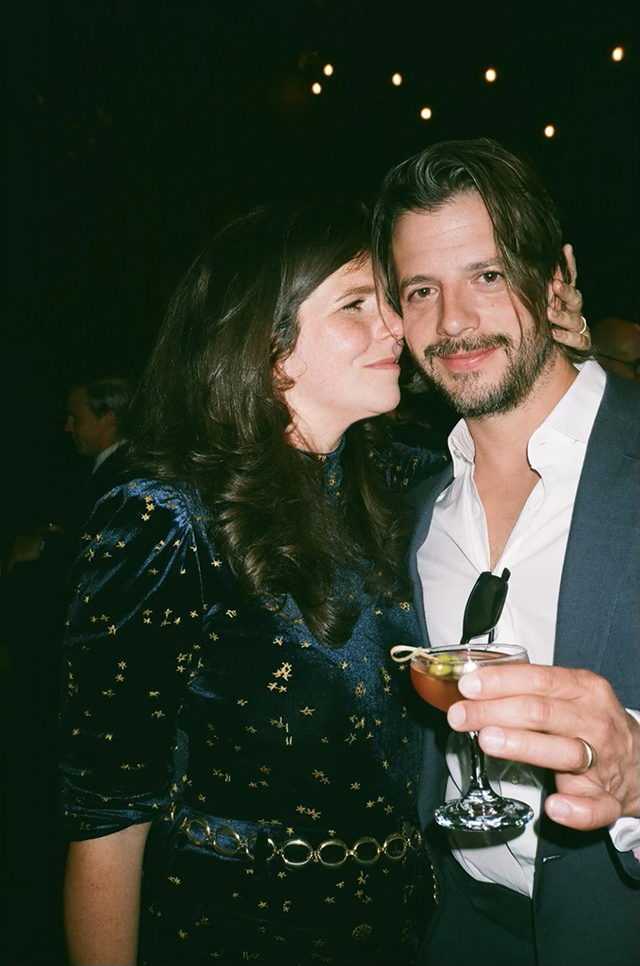 Rockaway power couple Katherine Kordaris and Bobby Carnevale.
Last week I was invited to my friend Katherine's birthday party. I was looking forward to celebrating with her and seeing friends I haven't connected with since the fall. Katherine and her husband Bobby are the raddest, loveliest people and therefore they are a Rockaway power couple. And so, I anticipated they'd have a lot of attendees. I needed to take that into consideration when deciding on what appetizer to bring. This party situation called for an affordable,  "feed the mass" dish with "wow-factor."  I flipped through my rolodex memory of recipes. It stopped at Warm and Tangy Tuscan Hummus. The rich and buttery flavor of this spread is attributed to the lightly toasted pignoli nuts. The warm flavor is accented by a burst of tangy charred lemon juice. Experiment with different herbs but my preference is fresh parsley and thyme.
I hesitate to be braggy but I need to say that people were ranting and raving about the hummus! A few party people hovering over the spread were intrigued by my use of cannellini beans. My friend Rob said, "Paula, it's better than Sahadi's." I was so overwhelmed by the complement that I had to excuse myself and regain my composure in the bathroom. This is a must make…
Paula's Warm and Tangy Tuscan Hummus
Ingredients:
16 ounces canned cannellini beans (drained and rinsed)
2 lemons
2 cloves garlic
¼  cup tahini
2-3 tablespoons extra virgin olive oil, and more for the topping
2 tablespoons ice water
¼  cup parsley, finely minced and more for garnishing
¼  cup pignoli nuts, divided
Salt and fresh ground pepper to taste (be liberal with it)
Ciabatta for dipping
Instructions: Char both lemons over a flame on the stove. Use the juice of one in the hummus. The other is for garnish. Lightly toast the pignoli, set some aside to top the dish. Place all ingredients in a food processor. Puree until smooth. Check the taste. Add more garlic, herbs, salt, etc. as needed. Serve in a shallow 9 inch dish. This way, you have a nice space to dress the top (wow-factor), with the fresh herbs, nuts, spices, lemon and olive oil. Alternatively, save for later and store refrigerated up to 7 days and garnish before you serve.