by Paula D.
on
November 4, 2019 10:54 am
in
Holiday
Season two of Mindhunter* was released in August on Netflix and I binge-watched it. The show is centered around the new-at-the-time Behavioral Science Unit of the FBI, formed in the late 1970s. The main characters interview imprisoned serial killers to understand what makes them tick, in the hopes of solving contemporary cases. The show is so good. After I disposed of that series, Netflix recommended Criminal Minds – 10 seasons of brutal serial murder cases. It's similar to Mindhunter, as it's about the same Behavioral Science FBI Unit, but based in the present day.  The show is formulaic like Law and Order, which I love.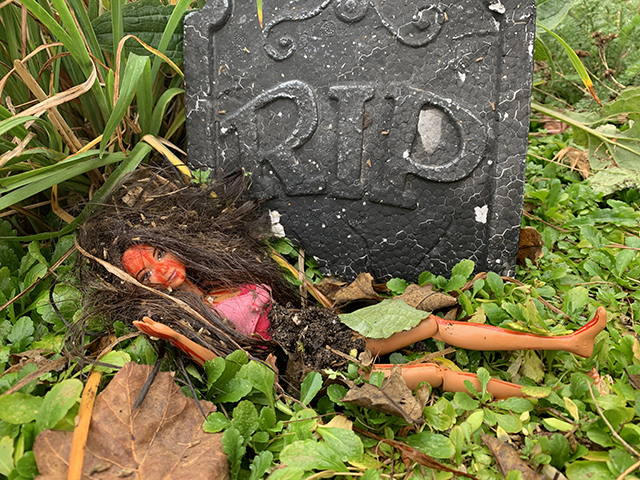 I will say though, all this murder is getting to me. I've been paranoid, checking the doors several times before bed and making sure the outdoor lights are on. One night I heard a "bang" coming from the basement. My heart started to race. I grabbed a can of tomato sauce that was on the counter. I thought I could throw it at the perpetrator's head. It turned out (thank God) to just be my cat. He knocked over a vase. About a week ago I was leaving The Gateway Shopping Center. It was late. I got into the car and then had the thought, "Say if someone is hiding in the back seat?" I unbuckled my seatbelt and checked. Another paranoid thought popped in my head when I was attempting a calm, "self-care" evening. I was taking a bath. The candles were lit and I had the eucalyptus aromatherapy diffuser going. All of a sudden my mind drifted and I imagined the unsub charging into the bathroom and electrocuting me, by throwing a blow dryer into the bathwater.
I need to take a breather from these shows. 
My husband thinks I have an unhealthy obsession with death. It must run in my family. My Mother and I always "fantasize" about our funerals. Who will come?  How many floral displays will be given? What items will be put in our coffins? We talk about the music at the funeral. My mom wants When The Saints Go Marching In to be her "Carry-out" song, performed by a brass band. We both want a big party with lots of food, instead of the traditional sober luncheon. We even thought to freeze my mother's delicious meatballs so they can be served to the family at her funeral party. It just requires some planning. You shouldn't freeze food for more than six months, so we would need a heads up before she dies. My mother and I always joke, your funeral is "the FINALl party." It's gotta be one to remember.
All of this death talk is reminding me that I need to write a will.  And get life insurance. My friend Cecilla and I have actually talked about this at length. We both don't have kids and we own property. Who would be the next of kin?  Who will take custody of my four cats if Matt and I die at the hands of a psychopathic serial killer? I wouldn't want the house to go up for some city auction, after all the hard work we put into rebuilding it. I really need to get these matters in order.
All this may sound a little morbid but these are my true thoughts (eek). I hope I didn't scare you off…
*The Netflix show is based on the true-crime book Mindhunter: Inside the FBI's Elite Serial Crime Unit written by John E. Douglas and Mark Olshaker. I've read the book, If you're into murder mystery, this is a must-read.