by Paula D.
on
February 12, 2018 12:08 pm
in
Food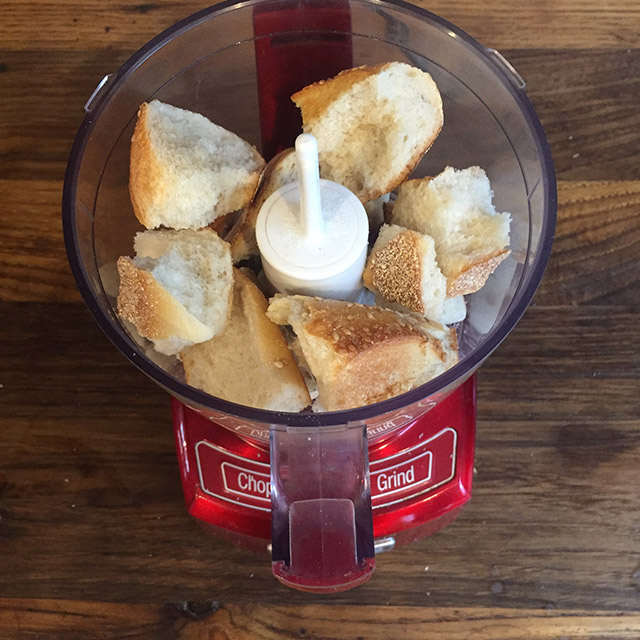 Previously published in The Wave.
My friend Rob had knee surgery. He's been homebound on Staten Island* but last weekend he was feeling well enough to visit Rockaway. Since his leg is immobile, his mother Roberta helped out and gave him a lift to our place. Before Rob and his mother crossed the Verrazano, they made a stop at A & C Superette (884 Manor Rd, Staten Island) picking up eggplant parmesan, lasagna, roasted red peppers and  fresh mozzarella. They made a second stop at Pastosa Ravioli (764 Forest Ave, Staten Island, NY 10310) for 6 loaves of bread – food galore! Being an Italian, Rob takes guest etiquette very seriously. You can't show up to someone's home empty handed, right?
All weekend we were eating like it was an ancient Roman holiday. In particular, I couldn't believe how delicious the roasted red peppers were. I'm actually not a huge fan of them but these were wildly good – sliced thin, spiced, marinated in oil with garlic and had ample parsley.
As much as we ate, we ended up with two loaves of Italian bread leftover. On Monday the bread was too hard for sandwich-making. I didn't want to waste it, so I thought to make breadcrumbs.
The process was pretty simple and the best part about making your own breadcrumbs is experimentation. I wanted to try something different so I made Mexican spiced breadcrumb! You can also try traditional Italian (using garlic powder, oregano, salt, pepper, parsley and dried basil leaves) or Indian spiced breadcrumb (try cumin, tarragon, turmeric, salt and curry powder).
Breadcrumbs can be made with any bread: wheat, sourdough, rye, etc. and why not combine them if you have it lying around. The flavors could be interesting together and you'll be saving space in your organic brown bins for sanitation collection.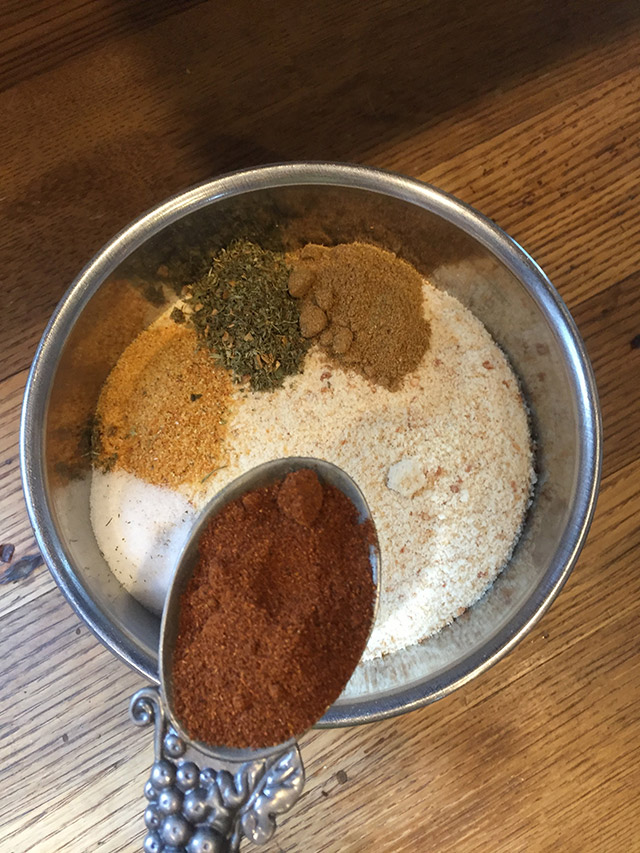 Here's my recipe for Mexican spiced breadcrumb! Just think about coating cheese filled jalapeno poppers with this breadcrumb and frying them up, I can't even!
Ingredients:
2 loaves hard bread. (Don't use stale bread, it will taste as such!)
2 tablespoons dried oregano
2 tablespoons salt
1 tablespoon garlic powder
1 tablespoon cumin
1 tablespoon onion powder
1 tablespoon chilli pepper
Fresh ground pepper to taste
Directions:
Cut or tear loaves into manageable pieces – about 1 inch
Fill your food processor with the bread pieces, grind. Repeat the process until
all bread is crumbled.
Combine the breadcrumbs in a bowl with all the spices.
Pinch and taste, add more spice if you wish too.
Store in a well sealed tupperware in a dry climate for up to 2 weeks or freeze until needed.
*Shame on me, I've only been to Staten Island a handful of times, mostly to eat at the delicious Denino's Pizzeria. I want to check out all of these Italian specialty shops first hand – mini road trip anyone?