by Paula D.
on
January 8, 2018 9:56 am
in
Instagram
Here's a recap of the best instagrams of last week. If you want the day to day follow me here!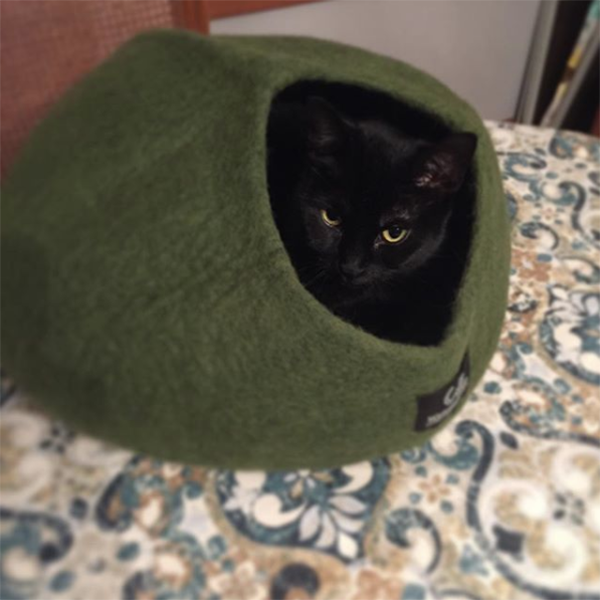 The Bomb Cyclone is the theme of this weeks grams of the week. Here's Cookie using her new Cat Cave Bed which I got her for Christmas. It's made from sheep's wool, so warm!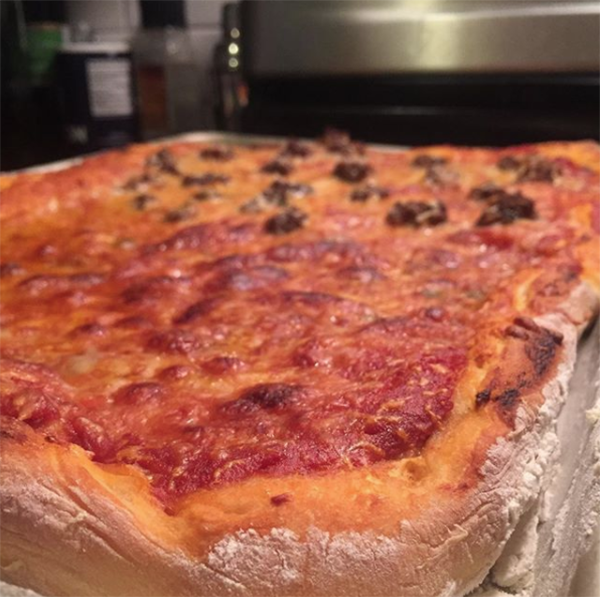 My friends Dave and Anna made some good old comfort food the day after the storm, thx u! There's nothing like homemade pizza (drooooolllll).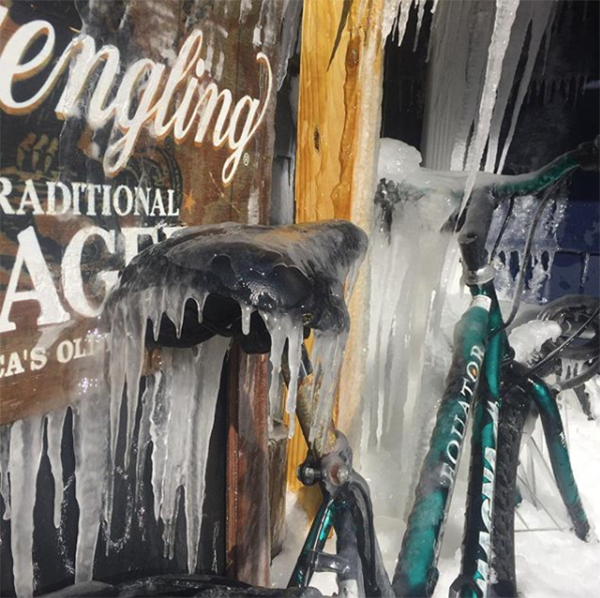 My parents took me to Bungalow Bar  for a pre–birthday lunch (thats right!!!!!). Before I walked in, I spotted this frozen bike and had to snap a pic. Despite the cold outside, inside Bungalow Bar is warm and toasty because they have a wood burning stove. The food was great as always. I had the portabella burger with a side salad (I reluctantly subbed for fries). And we ordered the spinach artichoke dip to start which is seriously legit.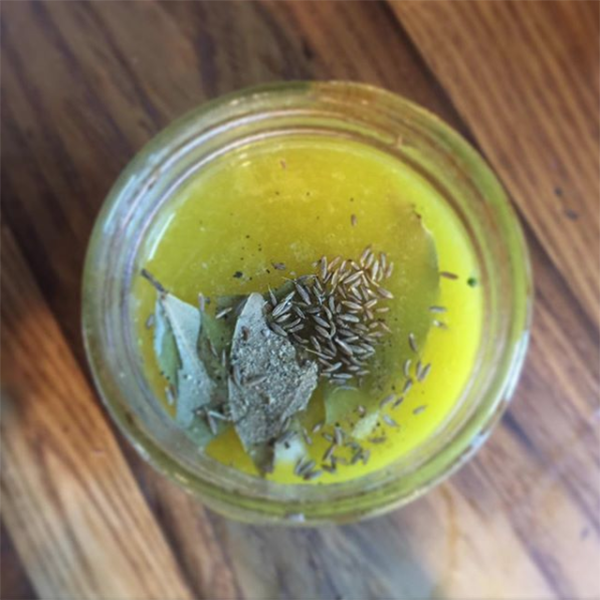 Being stuck inside because its freezing outside means plenty of time to cook. I made this spice cumin dressing which is a spin-off of this recipe. I'll have to get this on the blog but generally the dressing is: 1 part white vinegar, 1 part red vinegar, 1 juiced lemon. The rest, extra virgin olive oil. I use and love Colavita. Wisk the oil in slowly. 2 garlic cloves loosely chopped. 1 teaspoon cumin. Salt-and-pepper and oregano. 2 tablespoons mustard.