by Paula D.
on
November 29, 2016 12:16 pm
in
Instagram
Here's a recap of the best instagrams of last week. If you want the day to day follow me here!
Busy week! I hope everyone had a great Thanksgiving! Somehow I don't have any Thanksgiving food pictures???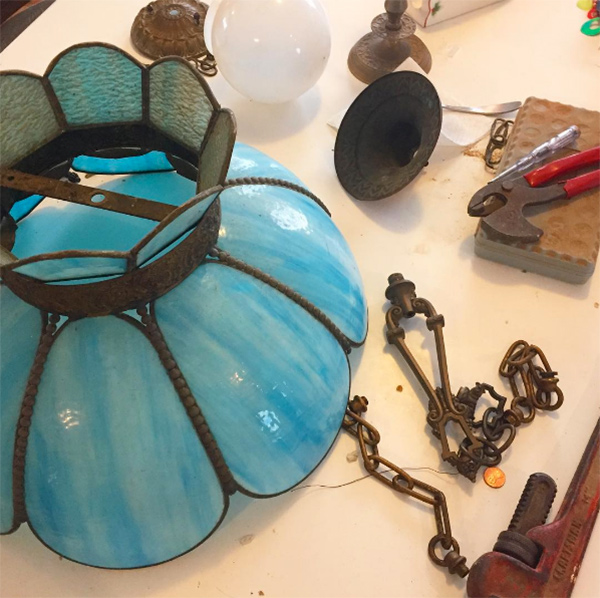 Above is Grandma Walsh's beautiful blue glass hanging fixture. Throughout the whole renovation I've thought this and here's another example of why people buy new things – new houses, new doors, new molding, new furniture, new fixtures… because it's a lot of work to refurbish the old. Like really a lot of work. Matt made two trips to the hardware store to rewire and customize this fixture to fit our space in the sunroom. Finding tiny screws, washers and such is not easy! Also, he spent time just figuring out the mechanicals and best practices. Stay tuned, I'm going to write a post about this with lots of pictures.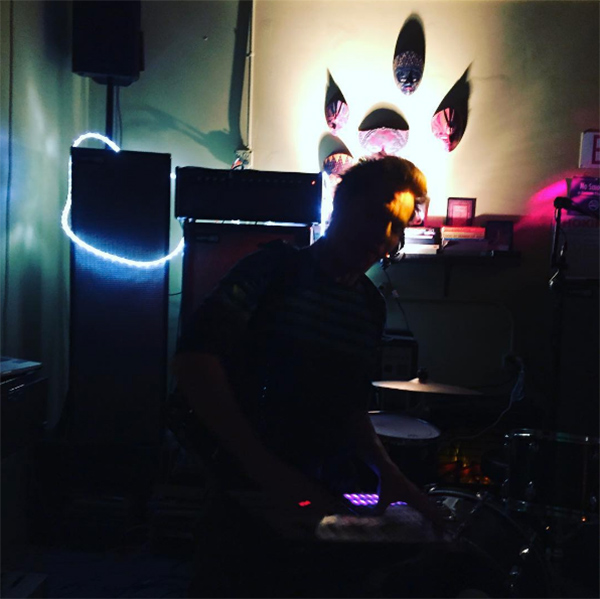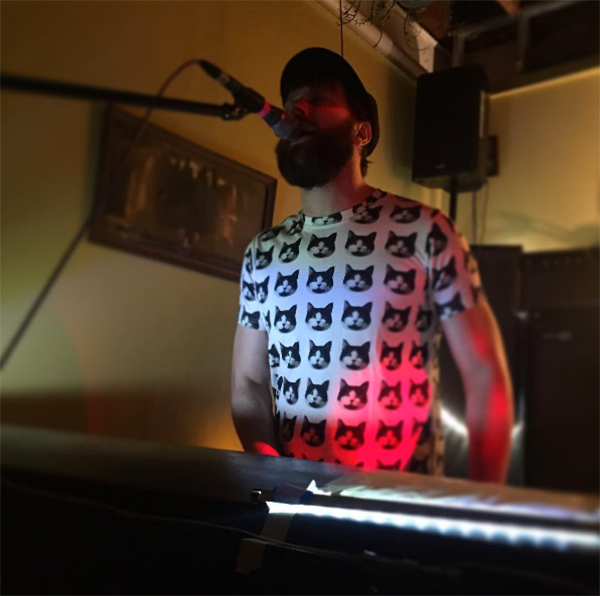 Thanksgiving Eve was awesome at Wilderness Yard. This new locally owned venue keeps a low profile so you won't find their Facebook page or a website. You'll just have to visit (99th street and the blvd.) to check it out. Wilderness Yard is primarily a medicinal herb shop but also offers light fare, coffee, books to read and plants to buy. They host events as the rockin one the The Forms and Unigen played at this past week.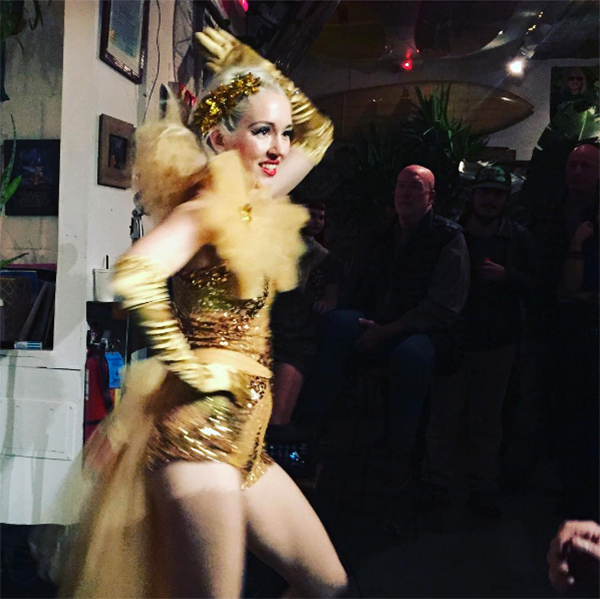 Last year I never made it to the burlesque shows at the Surf Club, this past Saturday I went for the first time and wow! It was unbelievable entertainment. It was hosted by Cardone the Magician (@cardonethemagician) – he was hilarious and his magic impressive. I can't believe this event was all free – props to RBSC for hosting.