by Paula D.
on
October 24, 2016 11:28 am
in
Instagram
Here's a recap of the best instagrams of last week. If you want the day to day follow me here!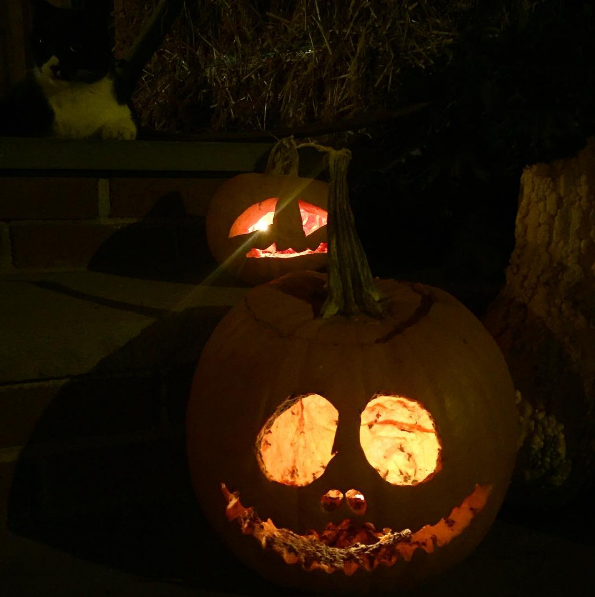 The pumpkins are lit. We are ready for Halloween this coming weekend!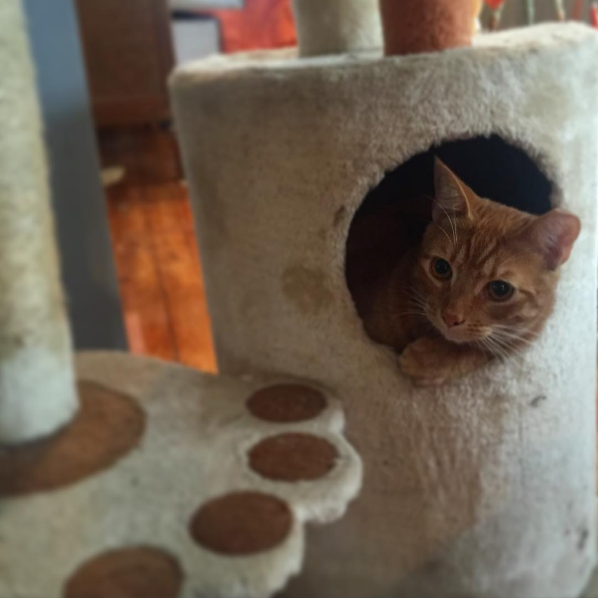 The cats have decided they like the new door trim so much, they need to scratch it. NOT GOOD. We had to resurrect the old cat tree which we were storing in the basement. It has many scratching posts. Lucky for us, the cats are using it to scratch, play and sleep – they love it actually. Here, lefty is takin a nap in one of the sleeping holes.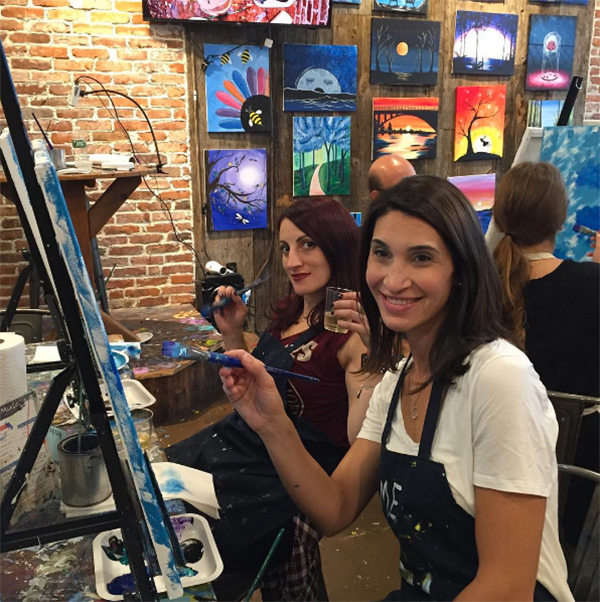 Every few months my hometown friends and I get together at one of our houses and have a sleepover! This month it was Regina's time to host. She planned a paint night for us and it was a blast. Muse is located in Garden City – It's a paint studio with a bar! Doing this activity has inspired me to get back into creating artwork. It felt great to get some paint on the canvas again.