I've been looking on Pinterest for DIY Halloween decorations because Matt said I've already spent too much money on hay, decorative gourds and "all that junk". I found this cool DIY dead body project and thought, "I'm definitely making this!" It was so easy and fun to build.  This is how we did it!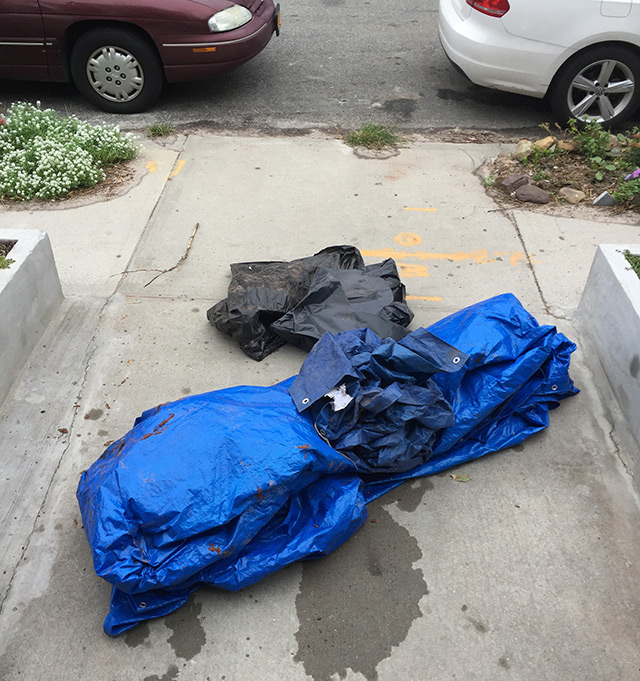 What you need:
Large tarps or old blankets
Black contractor bags
Duck tape
Fake blood (we used a red lipstick)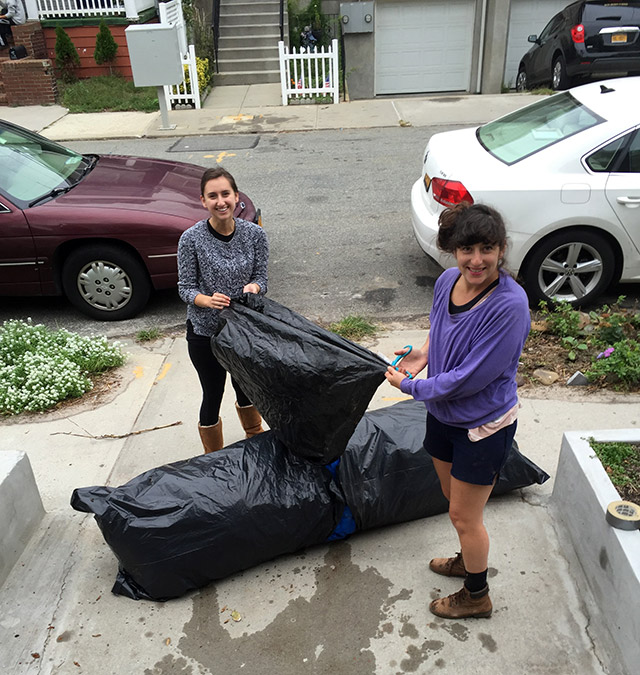 I recruited Anna to help me! It's easier with two people but totally doable on your own. To start, what you want to do is form the tarp into a long shape – about 6 feet long. You could make it smaller, a child size, but that's probably a bit much? Once you have the tarp in form, inclose it with the black contractor bags. Then, use the tape to section off a head and feet. Plump up the shoulder area and wrap tape just below, were the arms would be. Get creative, this is the fun part!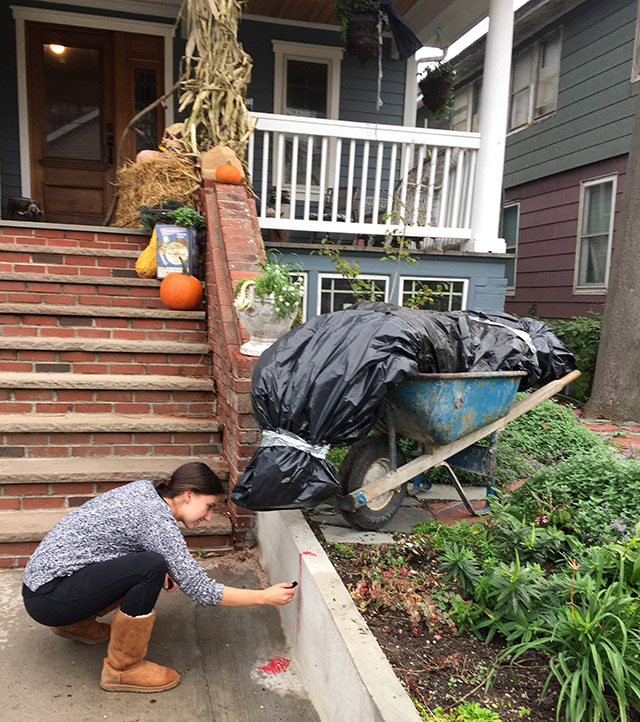 It was Anna's idea to add the blood – the more details the better!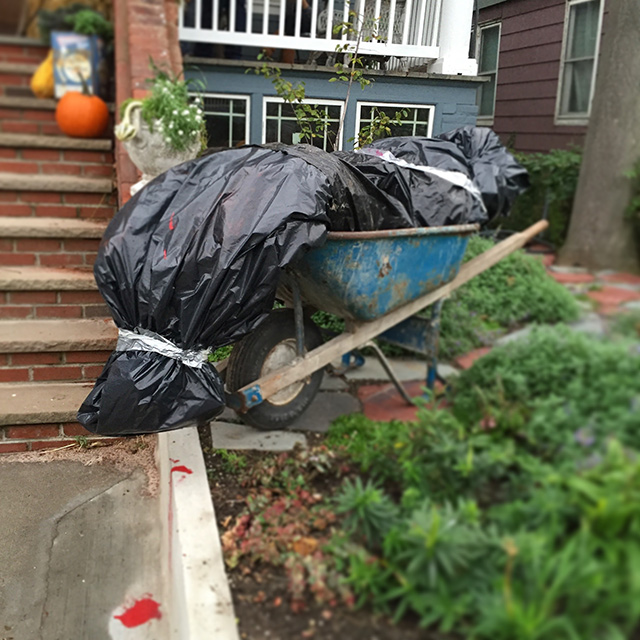 I thought of putting our body in a wheel barrow. According to my Law & Order SVU knowledge, dead bodies are very heavy, so this is a realistic touch.  Another idea is to put the body on the ground and section it off with crime scene tape!
If you make you're own DIY dead body please send us your photos, we would love to share them on the site. Happy Halloween!