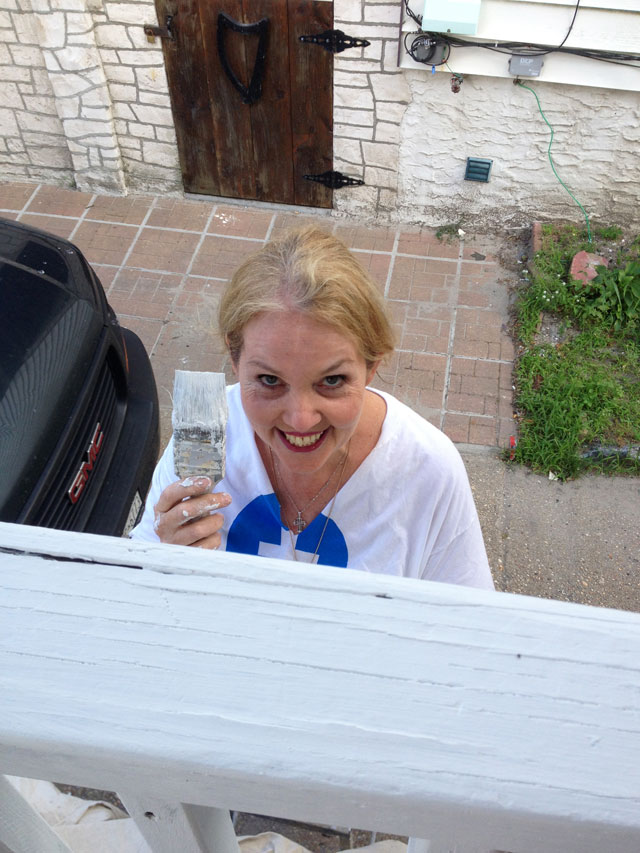 Aunt B came over about a month ago with a paint brush in hand (yes, I'm behind on house updates). She marched right up the steps and said "WE'RE PAINTING THE PORCH THIS WEEKEND!" I've been waiting on it because I had plans to scrap the columns, caulk, and make a few repairs. I explained this to Aunt B but she wasn't having it. "By the time you get all that done it will be time to paint it again!" She was right.  Aunt B who has decades of experience restoring her own old Rockaway house said something that has stuck with me "If you wanted every inch of your house to be scraped and cleaned to perfection, you would have bought a new construction house! Imperfections are charming."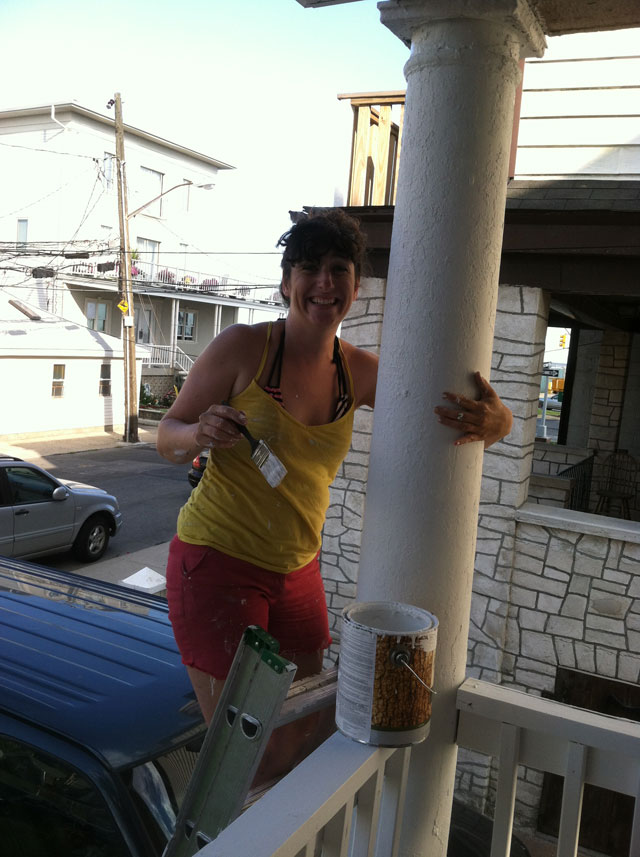 And so we went to it!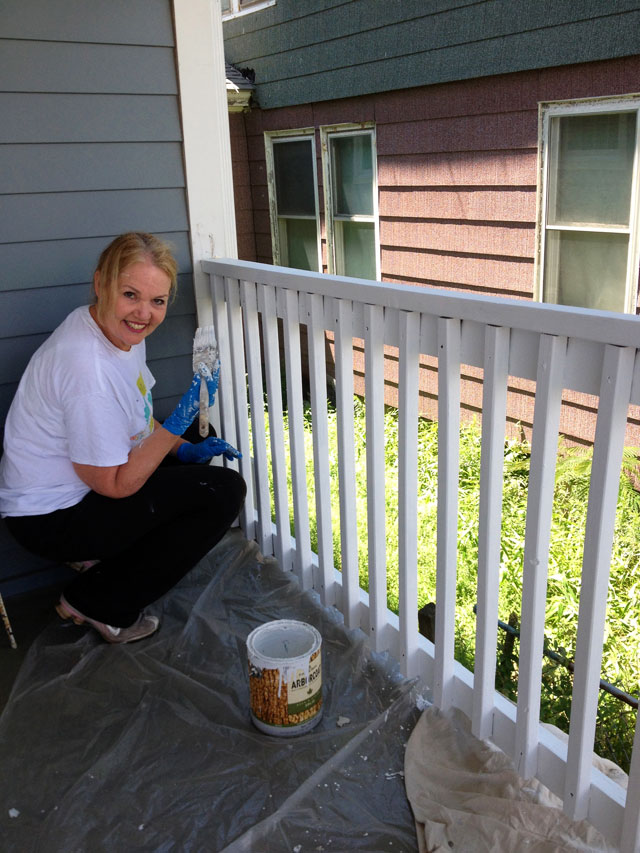 Aunt B doesn't believe in breaks. Her moto: start at 9am, work until 5pm,  then relax (but don't forget a quick bite to eat). We got so much done the first day because of her vigilant work ethic.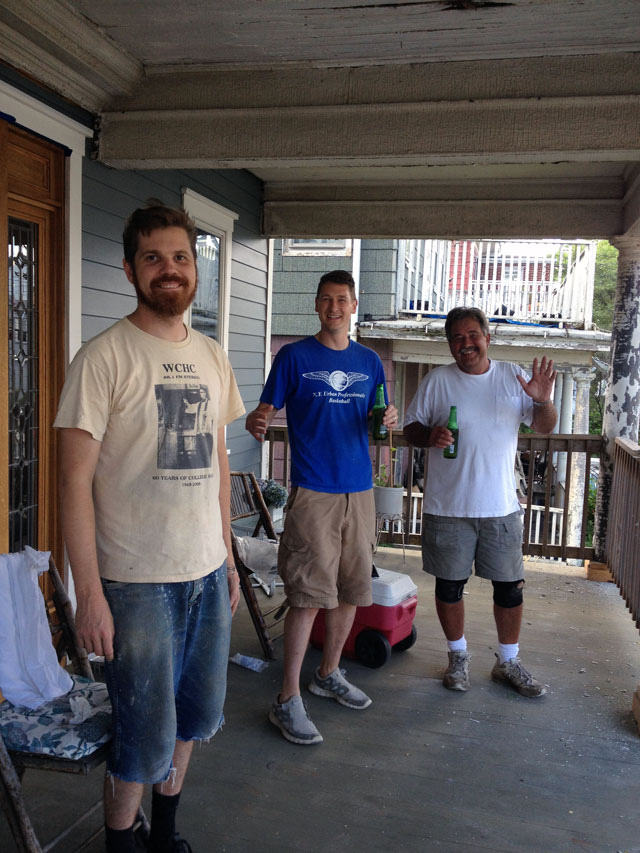 The guys were working inside but came out to take a look at the progress.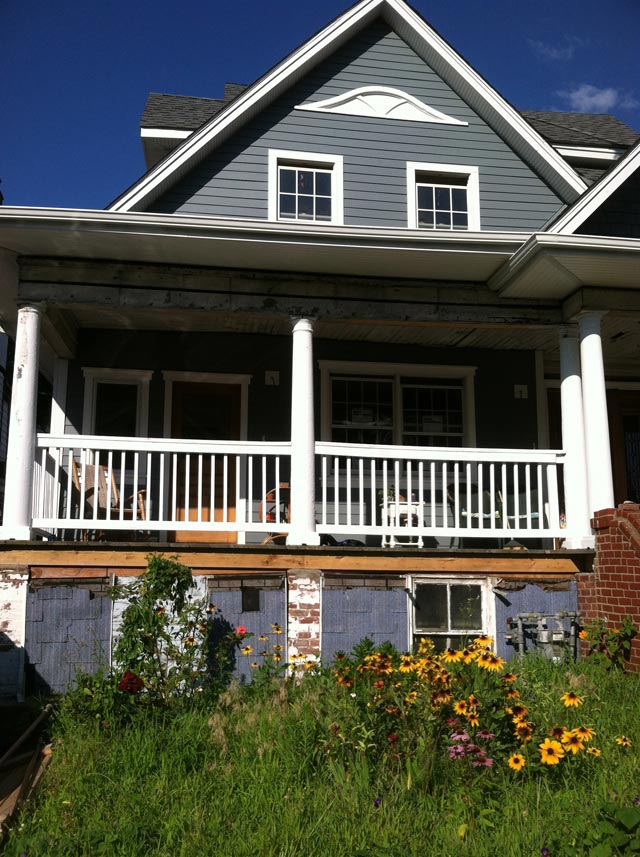 The pay off!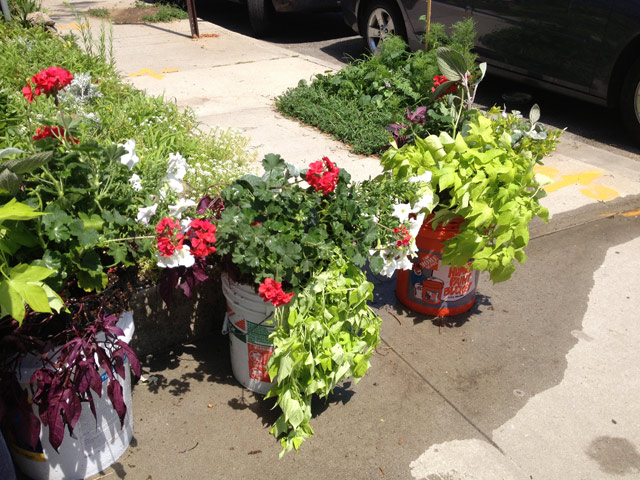 If painting all weekend wasn't enough, on Monday Aunt B and Uncle John roll up with gorgeous hanging baskets! Uncle John spray painted the baskets Aunt B was hoarding, I mean storing in the attic.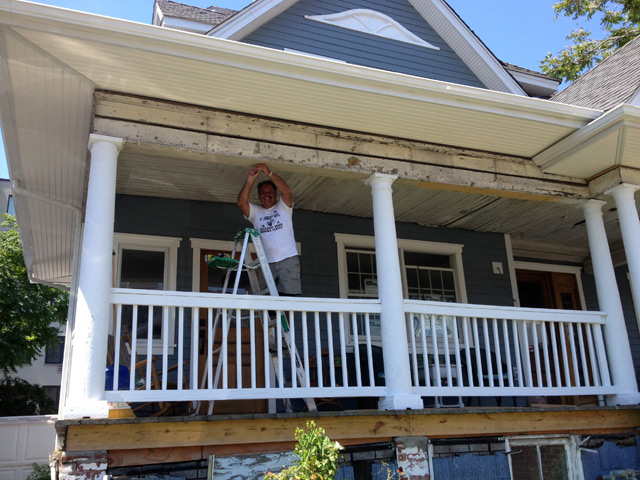 We've come a long way. Everyone is rooting for us and helping out. It feels really great, thank you!