Last night in an effort not to leave my apartment as the snow was falling, I thought, what can I make with what's in the house? As you all already know, I love Indian food. I've come across a lot of curried chick pea recipes that I've always wanted to try. I saw this recipe and thought, I think I can make this with what I have in the apartment right now. Below is the adapted version based on my pantry items. It was delicious.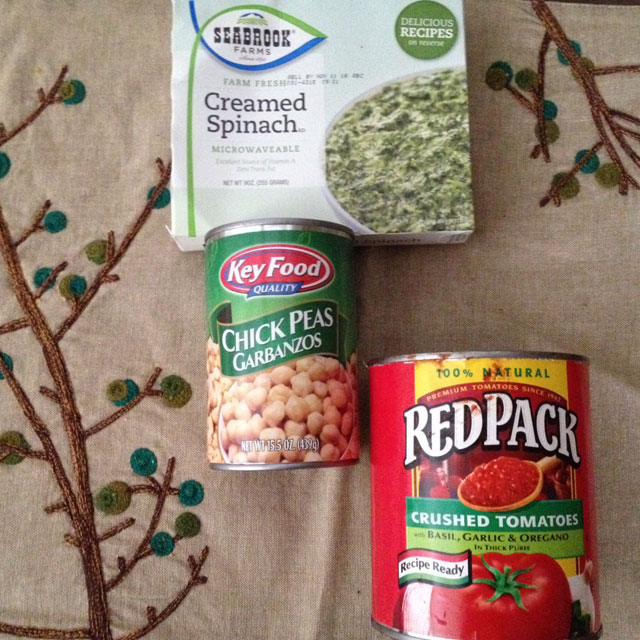 Ingredients
2 tbsp olive oil
1 medium onion diced
1″ ginger minced
3 cloves of garlic minced
~14oz recipe ready RedPack Crushed tomatoes (I had the big can, and used about half)
1/2 tsp Cayenne pepper
1/2 tsp Coriander powder
a pinch of Garam Masala
1 15oz can of chick peas
1 9oz packed of Seabrook Farms Creamed Spinach defrosted or microwaved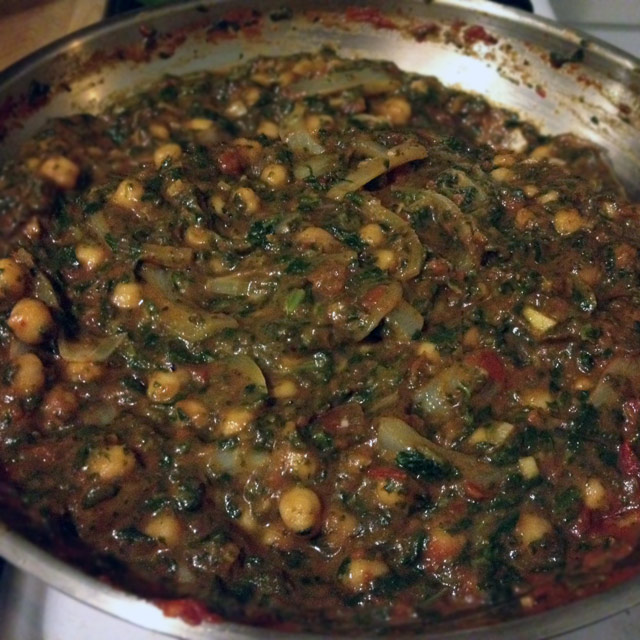 Instructions
Sweat the onion in the oil olive until translucent over medium heat, about 5 minutes. Add in the ginger and the garlic, cook for about 2 minutes. Add in the crushed tomatoes, cayenne pepper, coriander powder, garam masala and chick peas. Cook together for about 5 minutes. Add in the creamed spinach and cook together for about 10 minutes over low heat. Serve and enjoy!