by Clare
on
September 28, 2014 8:32 pm
in
Food
Billy and I have lived in our apartment for four years now, a bit hard to believe. I remember my brothers Chris advice on apartment hunting, don't be cheap – get the apartment you really like. I did that and I have loved starting my life here with Billy. We have a large 1 bedroom, huge bedroom, lots of closets, huge living room, a dining area and a really small kitchen. I figured at the time, it hit so many must haves, that I could over look the small kitchen. I have and I have done pretty well given my limited space.
You know what I am talking about, you've seen my prep space before!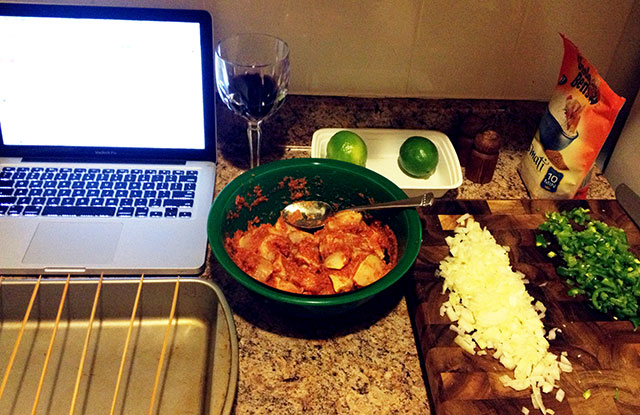 We also have a mini fridge, which can be awkward for such large people…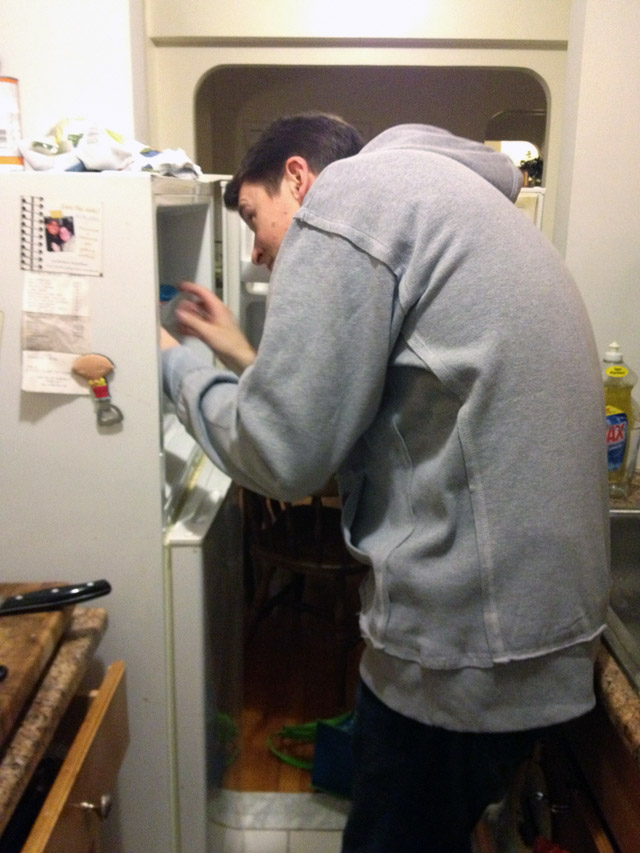 I'm actually surprised I could get this picture, two people in there at once is a bit difficult. Moral of the story is, we make it work with the space that we have. Today, we utilized some wall space to maximize our existing storing. Take a look:
I would've gotten better angles, but I was up against the stove. Share some of your space saving ideas, this tomato-ette can use all the help she can get.