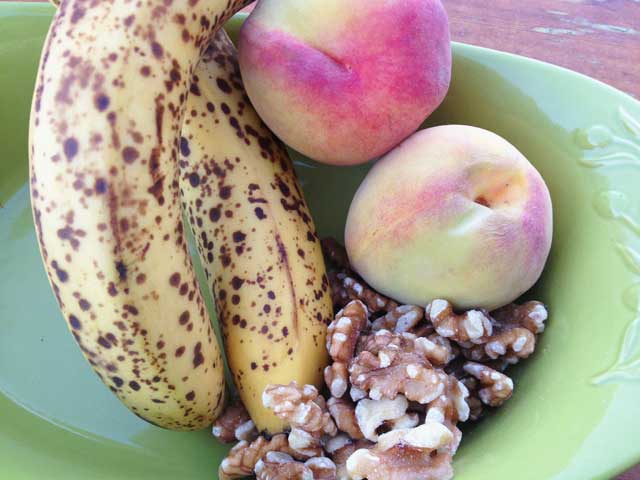 After all the summer indulgences, it's time to slim down, and this dessert is perfect if you're watching your waistline. I'm not sure how I came up with this idea but I guess it's partly because Matt is obsessed with honey these days. Sometimes at night we're just craving for sweets. This recipe does the trick!
Ingredients:
Serves 2
2 small bananas
2 small peaches
Honey
Cinnamon
Walnuts (or your preference)
Directions:
Pre-heat the oven to 400 degrees
Chop the nuts in a food processor or by hand
Cut the fruit into bite size pieces.
Place the fruit and nuts in a small baking dish. Add the honey liberally, then shake on some cinnamon.
Bake for 20 minutes.
If you're in a hurry or you don't want to turn on the oven, put the mix in the microwave for a minute or two!