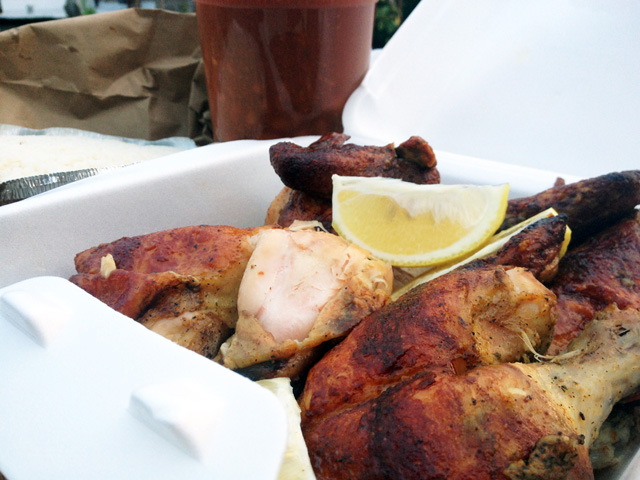 Estrella Del Mar serves the best rotisserie chicken in town — the outer skin is simply spiced, crisp, and salty. The meat is slow cooked to tender n' juicy perfection! And don't forget to squeeze the lemon wedges on the meat. Seriously this may be the best part – it takes the bird to new heights!
Oh and dinner for 2 for 8 bucks – you just can't go wrong. You can add rice and beans, a small salad or tostones for a few more. This could be the best dinner deal in Ridgewood… we dare say.
To note: Some Yelpers say the service isn't good. We haven't dined in at Estrella Del Mar in a while, so we can't vouch for this. What we can say is that walk-in pick up is fast, we usually order at the counter and leave within 5 min. with our steaming hot bird. Delivery is fast too!