There are too many vintage signs in Ridgewood to go undocumented and our last vintage sign post seemed to be a hit, so here's part II of "Signs, Signs Everywhere are Signs".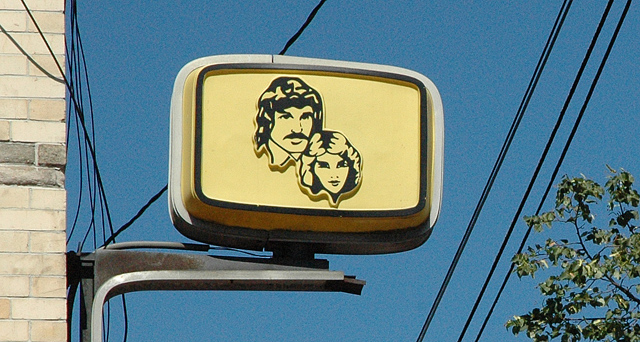 We've come full circle with this one, eh? Find this hip sign on Seneca and Grove. Here's the sign in context.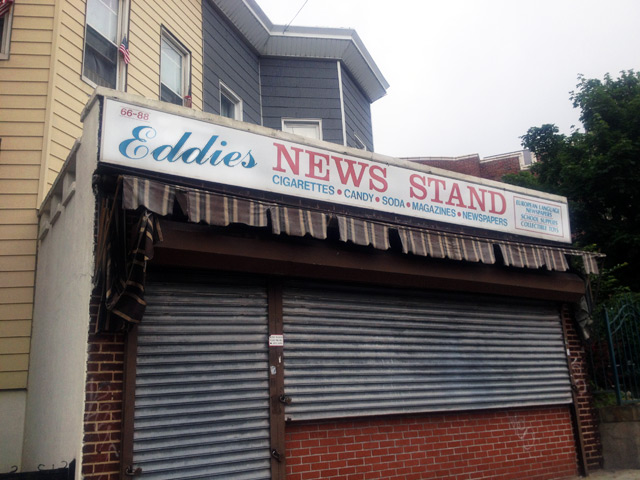 Eddies News Stand can be found on Forest Ave.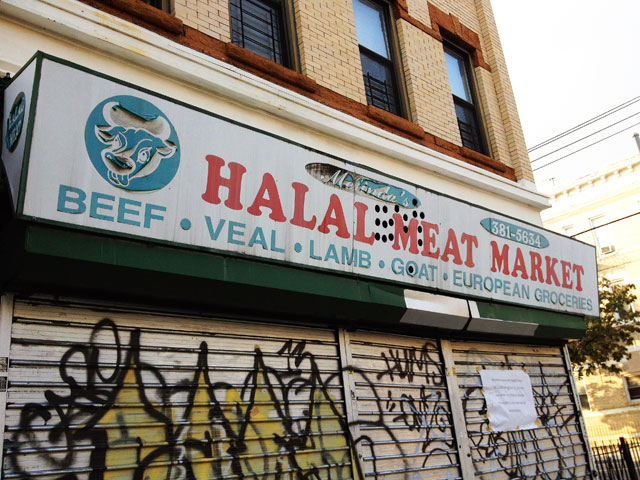 Located on Green at Cypress Ave is the Halal Meat Market. Also, their window displays are not to be missed!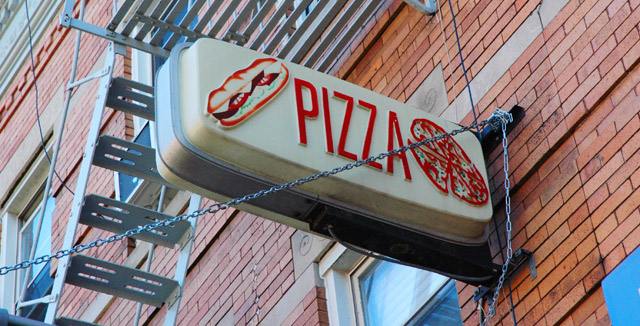 This one is on Myrtle Ave near Seneca. American Pickers would pay big money for this old school pizza sign!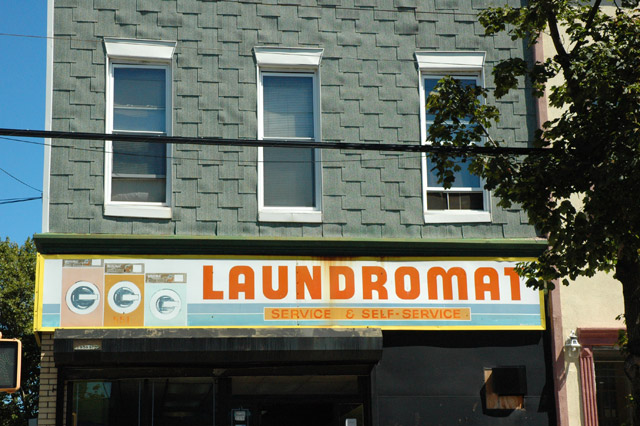 I think I've seen this sign a few places around Queens, maybe it was a standard sign they cranked out in the 70's?  Find this one on Onderdonk at Bleecker St. Btw, the owner of this laundromat and his wife are so nice, they greet me by name and do a great job with drop-off service.