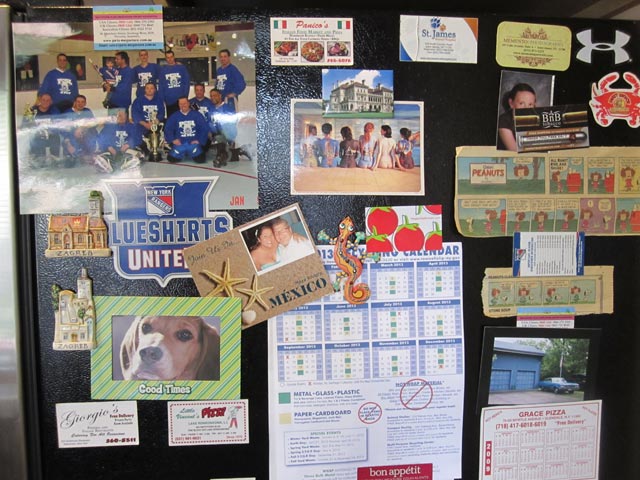 Note: The Glorified Tomato magnet!
Jackie and Rich
Location: Long Island, NY
Nationality: Italian
Our fridge is cluttered, but full of our lives.
Our fridge consists of save the dates (old, new, and homemade mocks), family photos, anything beagle related – magnets, Peanuts classics, and the real thing… pics of our dog Daisy.  Hockey/Rangers stuff of course – Rich is a huge fan. And everyday reminders (garbage schedule, cooking measurement guides, important phone numbers, etc.).  We usually remove things when we need room for something else.
Our kitchen is very orderly but our fridge is the exception!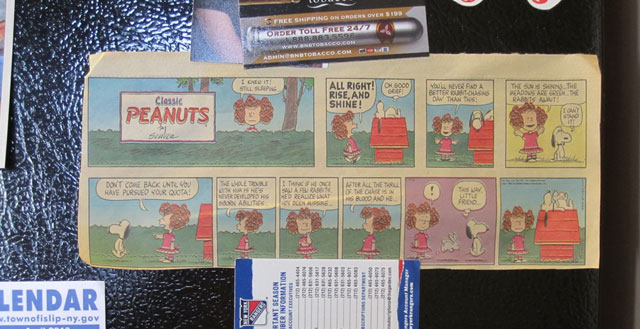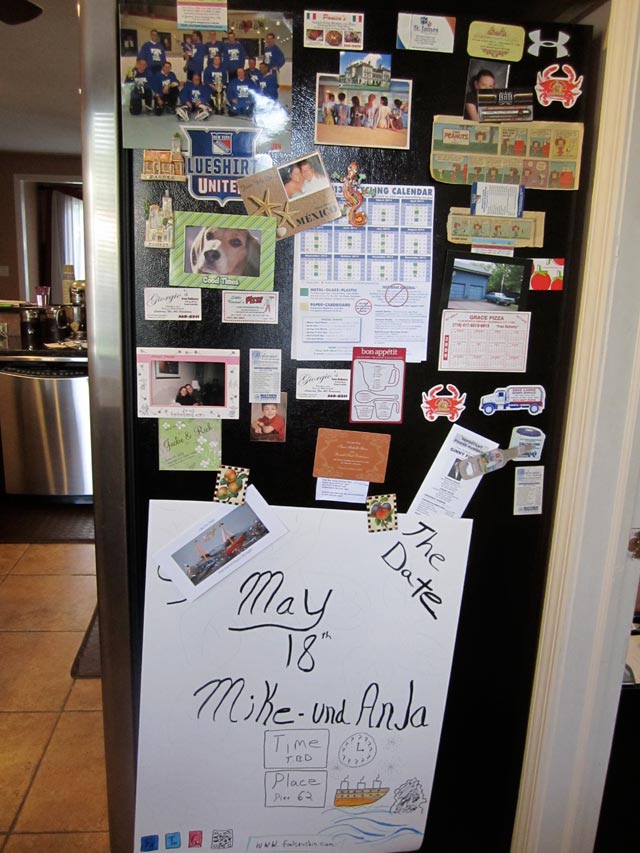 Editor's note: This is the third of our series "Fridge Tales". What resides on a person's or family's refrigerator is a window into their personality, culture and life. Learn more about the Tomato Gals by taking a peak inside our kitchens.
What does your fridge look like? We're interested in learning more about our readers (that means you!). Please submit your own fridge photos with a description for us share on the blog!