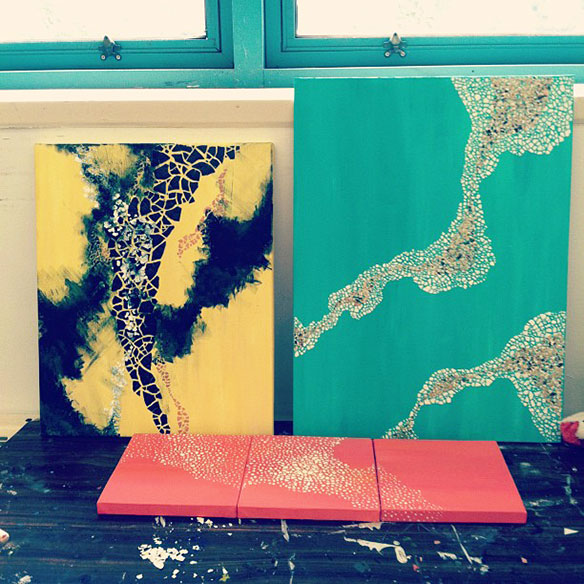 I started my eggshell pieces a few years ago. One morning I was cooking breakfast for my father (I didn't eat eggs at the time because I was vegan). I cracked an egg into the frying pan and part of the shell fell in. I noticed that the cracks made a really neat design. So I asked my mother to save the eggshells that week, bought a canvas and tried out designs.
Since then I've explored many combinations. I've tried emu egg, which is very thick, like porcelain. I've tried quail, chicken, dying eggs. It's an exciting process to play.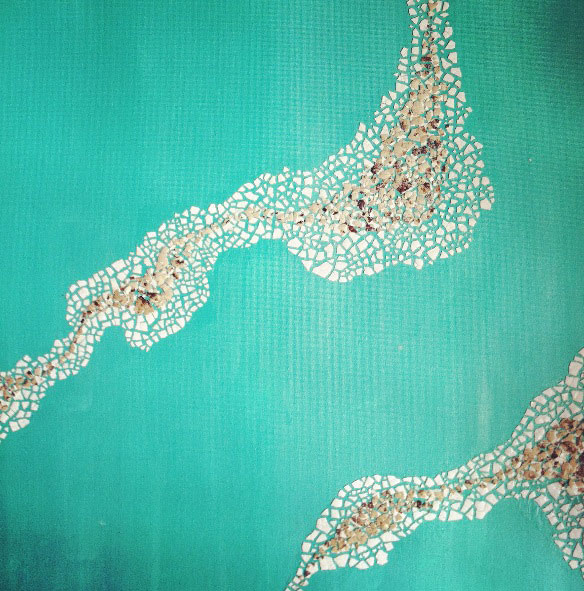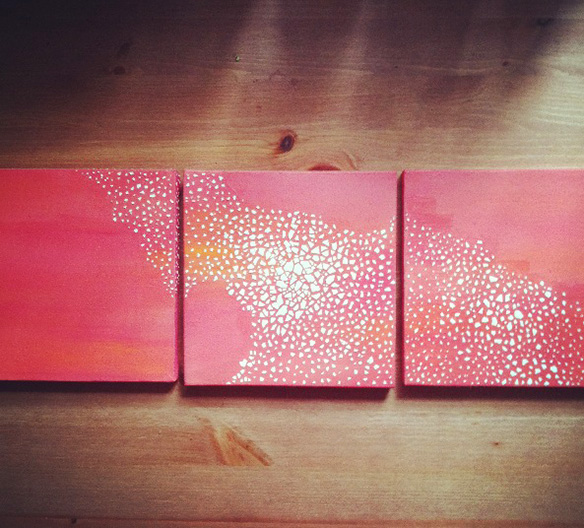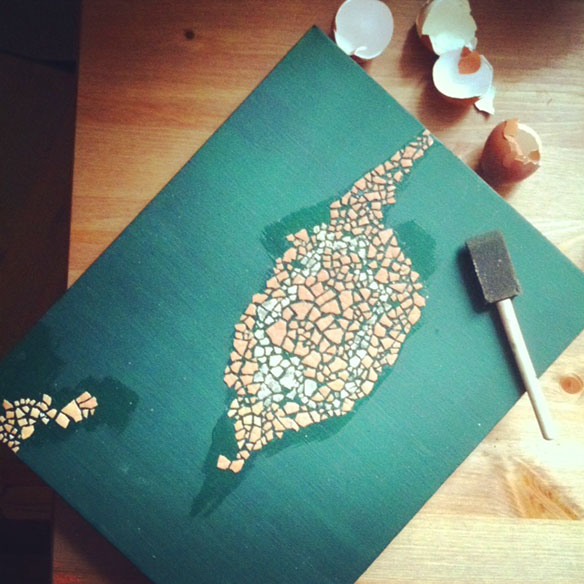 Editors Note: I was introduced to Mary a few years ago  when she used one of my paintings in her animation video commissioned by First Nature for the song Karen Music. I've been a fan of her artwork ever since. 
Other fantastic works by Mary can be found on her blog, take a look. We're hoping Mary shares more art/food related bits with us this year. Thanks Mary! – P