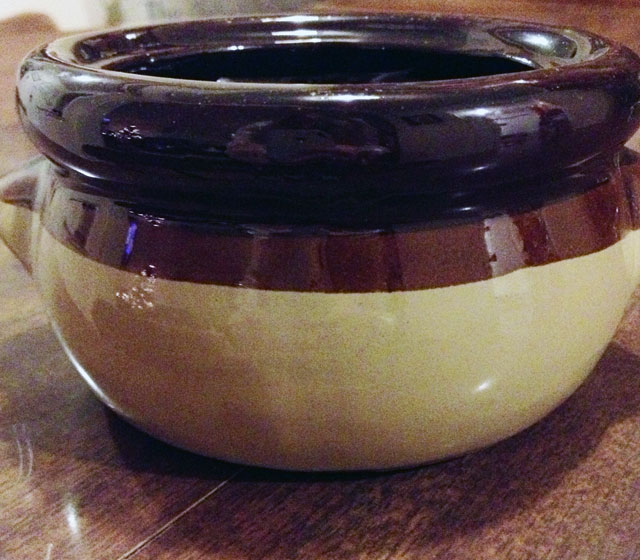 I remember as a child, that my mom would only make onion soup for her and my dad. I think she did that because my brother Chris was a picky eater and wouldn't have eaten anything with onions that were visible. Come to think of it, he doesn't do that today, I once pureed onions in a lasagna I was making because I knew he would pick around them. ( Aren't I such a nice sister?)
Below is my mom's recipe for onion soup. Enjoy!
Moogie's Onion Soup for Six
Ingredients:
2 lbs yellow onions
1/2 tsp. black pepper
2 tbsp. olive oil
1/2 tsp. worchestire
3 tbsp flour
1 1/2 cups grated swiss cheese
2 qts beef broth
1/4 c. sherry
6 slices of french bread toasted
1/2 c. dry white wine
Directions: Slice onions 1/4″ thick and place in large pan with oil.  Cover and cook on low for about 10 minutes.  Uncover and cook until brown.  Sprinkle flour over onions and stir.  Add broth, wine, pepper and worchestire.  Cover and simmer at least 30 minutes.  Stir in 1/2 cup of cheese and sherry.  Pour soup into 6 ovenproof bowls.  Place slice of french bread in each and cover with remaining cheese.  Broil until cheese is melted and serve.